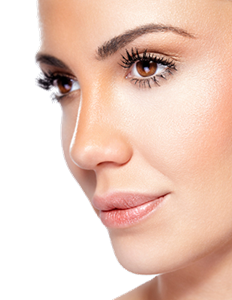 The cost of rhinoplasty varies in southern California and is based on a number of different factors. According to the American Society for Plastic Surgeons, rhinoplasty cost $5,046 in 2016. However, this figure did not include additional fees, including operating room facilities or anesthesia, among other factors.
Functional rhinoplasty for a health issue, such as an obstructed airway, may be covered by insurance partially or in full. Most plastic surgeons offer payment plans to help finance their treatments. Some of the most common financing options include CareCredit and Alphaeon. Cosmetic rhinoplasty, on the other hand, is considered an elective procedure and is therefore not covered by health insurance.
Anesthesia
The cost of anesthesia will vary depending on the type of anesthesia required for the procedure and the duration of the procedure. It will also depend on who is administering the anesthesia. Both anesthesiologists and registered nurse anesthetists can administer anesthesia. Anesthesiologists will charge a higher fee, but this may be worth it considering the risks associated with anesthesia. Some surgeons will only work with certified anesthesiologists. Ultimately, it is the decision of the doctor and the patient on what they feel most comfortable with.
Facility
This cost is dependent on where the patient undergoes their surgery. Patients and doctors may choose between private surgical suites, ambulatory surgical centers, and hospitals. A private surgical suite, typically located in the doctor's office, will cost the least. Hospitals will cost the most.
Surgeon's Fee
This will vary depending on the doctor's experience. For rhinoplasty, it is best to choose a surgeon who specially trained in facial surgery, such as Dr. Yoo. Many plastic surgeons perform rhinoplasty, although their specialty may be in liposuction or breast augmentation. In general, it is better to pay a bit more for a surgeon who is highly experienced in performing facial surgery, than to pay less and be unhappy with the results.
Pre-Operative Costs
Patients will have to pay for any medical tests that they have to get done prior to the surgery, such as a physical, electrocardiogram, or a complete blood count. Patients should fill and will be responsible for all prescriptions written by the doctor.
Post-Operative Costs
Patients should be prepared to pay for any post-operative garments or dressings that they require after surgery. They should also consider investing in additional items to make their recovery as smooth as possible. For example, patients with acne should invest in a strong, but gentle facial cleanser. Rhinoplasty may cause the patient to break out following treatment. They should also invest in health care items such as ice packs, gauze, tape, and nasal decongestant spray.
In general, rhinoplasty can cost anywhere from $3,000 to $15,000 depending on the factors mentioned above. But, as mentioned before, rhinoplasty is a lifelong change. It's better to invest in a beautiful outcome, than to skimp on the primary rhinoplasty procedure. If the results are not as expected, patients may have to undergo secondary rhinoplasty treatments that will cost even more.
Dr. Yoo is a board certified plastic surgeon who specially trained in facial plastic surgery. Contact him today to request a consultation. Ultimately, consultations are the best way to get a price estimate for your rhinoplasty procedure.