For women who have undergone a mastectomy for breast cancer treatment or are currently in the middle of breast cancer treatment may be considering breast reconstruction.
The choices available for breast reconstruction can be very confusing and often daunting for patients, which can undoubtedly add stress to an already difficult situation.
As a plastic surgeon, it is my duty to help you navigate through your choices and make a decision that you are most comfortable with.
About Breast Reconstruction
If you've had or are about to have a mastectomy to prevent or treat breast cancer, you might be considering breast reconstruction. This can take place either during or fairly soon after your mastectomy and/or lumpectomy. It is possible, however, to have this procedure done months, or even years, after the mastectomy or lumpectomy. During the reconstruction, Dr. Yoo will fashion the breast mound using an artificial implant, a flap of tissue from somewhere else on your body, or both.
Dr. Yoo and his staff take every measure to create a safe, supportive and comfortable environment.
The experience of breast reconstruction can bring up a lot of emotions. It is normal to mourn losing a part of your body and struggle with the associations that come with this specific part. It's also important to realize that you are in control of your decision, that you should be comfortable and confident about moving forward. Take time to reflect on what you want and make sure to ask any and all questions you have of Dr. Yoo during your consultation.
Two important considerations worth noting
Breast reconstruction is elective surgery and you may choose to pursue this option at any time.
Health insurance companies are mandated by federal law to provide coverage for post-mastectomy breast reconstruction (Women's Health and Cancer Rights Act (WHCRA) of 1999).
The goal of this procedure is to restore one or both breasts to a normal (or near normal) appearance, shape, size, and symmetry after a mastectomy, lumpectomy, or congenital deformities. As for restoring symmetry, if only one breast is reconstructed, augmentation or a lift might be recommended for the other breast in order to match the position.
Breast reconstruction typically falls into two categories: implant-based reconstruction and flap (or autologous) reconstruction. The former relies on breast implants in order to form the new breast mound, while the latter uses tissue from another part of the patient's body to form the new breast. Regardless of the type chosen, breast reconstruction often involves multiple procedures. These stages can begin at the time of mastectomy or they can be delayed until a later date.
Breast Reconstruction Options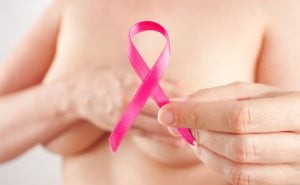 The options for breast reconstruction can be divided into breast implant (silicone) reconstruction or autologous (your own natural tissue) reconstruction. For most candidates, both types of reconstruction typically involve multiple stages in order to complete the process. Generally speaking, these stages include the reconstruction of the initial breast mound and nipple/areola reconstruction.
The number of stages involved depends on the clinical scenario, as well as the type of reconstruction used. Revisions are also performed as needed between the aforementioned stages in order to produce the best aesthetic result.
You and Dr. Yoo can carefully choose your option based on your anatomy, your mastectomy or lumpectomy, and more. Dr. Yoo can also talk to you about the various techniques that he uses within these types of reconstruction. Don't be afraid to express your opinions and/or concerns after you've done your research, as you are in the driver's seat. Many patients find it helpful to ask questions of other patients who have had this done in the past.
Implant-Based Reconstruction
Implant-based reconstruction involves the use of silicone gel-filled implant devices to reconstruct the breast mound. Most commonly, this type of reconstruction is performed in several stages: insertion of a tissue expander, gradual inflation of the expander to the desired size, and eventual replacement of the expander for a permanent silicone implant.
Acellular Dermal Matrices (a sheet-like material that provides additional coverage)
At times, an individual's anatomy prevents adequate chest muscle coverage of the tissue expander in the first stage of reconstruction. In this case, a sheet-like material known as an acellular dermal matrix (i.e. Alloderm) may be used to provide additional coverage and support of the expander and subsequent implant. This material is eventually incorporated into your body and nearly functions like your own tissues.
Nipple/areola reconstruction can usually proceed after 3‐4 months if desired.
Autologous Breast Reconstruction
Autologous breast reconstruction allows a patient to use her own tissue to reconstruct her breast(s). The result can be a very natural reconstruction that looks and feels like the original breast. The tissue used in autologous breast reconstruction can be taken from a number of safe and proven areas of the body, including the back, abdomen, inner thigh and buttock. Autologous breast reconstruction can be divided into two main categories: pedicled flaps and microvascular free flaps.
Pedicled Flaps
In pedicled flaps, the native blood supply is left intact and is mobilized just enough to be able to move the tissue it supplies to the chest wall.
Microvascular free flaps
In contrast to pedicled flaps, where the blood vessels supplying the tissue remain intact and connected to the patient at all times, in free flap surgery, the blood vessels supplying the tissue are disconnected from the patient's body (hence the term free flap). These vessels are then reconnected to vessels in the chest wall to reconstruct the breast mound.
This is an advanced type of reconstructive surgery and requires a higher level of training and technical skill to perform.
Perforator flap surgery (Free flap surgery)
In this advanced free-flap technique, the blood vessel(s) (i.e., perforator) supplying the tissue to be used is/are isolated and dissected free of the surrounding tissues. In essence, only the skin and fat are harvested and the muscle which the perforator travels through is preserved.
Breast Reconstruction Timing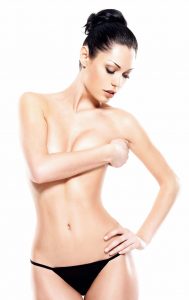 If it's decided that breast implant reconstruction is the best route for you, you will need to decide on whether to go with saline or silicone gel implants. Saline implants, an older type of implant, are filled with sterile salt water. Gel implants—also known as "gummy bear" implants—are newer and feel a bit more like natural breast tissue. They are less likely to rupture than silicone implants, but there are benefits and drawbacks to each kind. Dr. Yoo will go over these with you.
If you've decided on direct-to-implant reconstruction, the implant will be inserted during the same procedure as the mastectomy. After the breast tissue is removed, the breast implant is immediately placed.
If you've decided on delayed breast reconstruction, a short-term tissue expander is put in during the mastectomy to help your body prepare for reconstructive surgery at a later date. Once the skin over the breast area has been sufficiently stretched, a second surgery is done to remove the expander and to place the permanent implant. This method is often chosen if radiation therapy is still on the table, if the patient doesn't want to immediately deal with reconstruction, or if she has other presenting health concerns.
Benefits of Breast Reconstruction
A mastectomy removes the entire breast and a lumpectomy can leave the breast misshapen, so breast reconstruction is a way to rebuild the breast after these procedures. While it is a totally personal decision, there are some benefits to breast reconstruction, and we list them below:
It can restore a women's feminine contour which, in turn, often leads to a much-needed boost in confidence.
It helps women to regain a sense of control at a time when it feels like their fate has been out of their hands.
It restores symmetry and proportion to the patient's body.
It helps women to feel more comfortable in bathing suits and clothing.
It allows for customization, so the patient has a say in the outcome.
Results are long-lasting and often even permanent, as opposed to using a breast form that goes inside the bra (an external prosthesis).
Good Candidates
A good candidate for breast reconstruction has realistic expectations as, even with Dr. Yoo's level of expertise and skill, the breast(s) will never feel the same as before. You're also a good candidate if:
You don't have any other illnesses that will impede the healing process.
You have strong coping skills, as you need to be both physically and emotionally ready for the reconstruction.
You have made your decision as to whether you want the reconstruction with the mastectomy or at a later date.
Discussing Your Options
If you have any questions, please feel free to contact my office and schedule an appointment. I will be more than happy to address any concerns and answer all your questions regarding this difficult decision.
Before you reach this point, check with your insurance to verify whether they cover this procedure or not. During your meeting with Dr. Yoo, you will discuss the following topics:
What are your body goals?
Any prior medical conditions in addition to cancer, including past surgeries
Drug allergies and medical treatments
Current medications being used
Drug, tobacco, and alcohol use
There will be an examination of your breasts, to assess skin quality, nipple and areola placement, and to develop a surgical plan. We will thoroughly discuss what you can expect from the procedure and the outcomes, along with any risks associated with breast reconstruction.
It is normal to feel a bit of anxiety prior to your consultation, so make sure to write down any questions that you have. My staff will assist you with coordinating your appointments, scheduling and getting pre-authorization from your insurance company.
Post Operative Recovery
After the procedure, you will be given a surgical bra and dressings to reduce swelling and aid healing. You may have some discomfort for the first few days after breast reconstruction, but pain medication is available as needed. You'll be closely medically supervised during your hospital stay and should arrange for a ride home and for someone to assist you around the house.
After a few days, you will be encouraged to move your arms, but avoid doing anything strenuous, such as getting out of bed or lifting heavy objects.
You may be able to sit in a chair beside the bed on the first day post-surgery and you are encouraged to sleep with your head elevated to reduce swelling. You can expect to walk without help by the second day. The length of your hospital stay is dependent upon the type of operation and how smoothly your recovery goes. With implants, the average hospital stay is 1 to 2 days. Those who had flap procedures may require a stay of 5 to 6 days. You can expect some swelling, soreness, and bruising for 2 to 3 weeks. Dr. Yoo will advise you on showering, bathing, and whether you need to apply medications to the suture area or change bandages.
Most women return to normal activities within 6 to 8 weeks post-surgery, although it could be several weeks before you can return to any type of strenuous exercise. The most important thing to consider when doing any kind of activity is that it is crucial not to subject your incisions to any excessive force or abrasions.
Results
You may feel numbness and tightness in your chest in lieu of pain. Some feeling may eventually return, and most scars will fade over time. Also, the immediate results of your procedure is not the final result, as healing will gradually improve your appearance. In fact, many women note that the results of the reconstruction lessen the emotional and physical pain of the mastectomy. As you might expect, Dr. Yoo will ask you to carefully monitor your breasts through self-exams to maximize your long-term health.
Cost
Check your insurance policy to determine how much of your breast reconstruction is covered, and find out what portion of the bill you'll be expected to cover on your own. Also, look into whether there are any limits on what types of reconstruction are covered. My experienced staff is more than happy to assist you with any questions you may have.