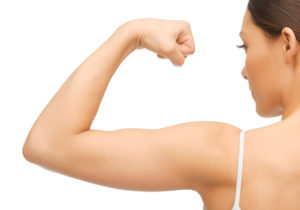 Flabby arms are common as we get older: arm liposuction can help slim down the arms and improve their overall proportions!
The upper arms are a very difficult area to target in workouts and excess fat commonly stores in the lower area of the upper arm. Gravity will pull on this fat and stretch out the skin, resulting in "bat wings." Having large upper arms can make finding comfortable, flattering clothes difficult. This condition also makes some patients shy away from physical activities that would make their arms jiggle. Arm liposuction will give you back your body and your confidence!
At Dr. Yoo's office, we want you to look and feel your best! To learn more about the impressive outcomes we achieve with arm liposuction, contact us today.
About Arm Liposuction
Arm liposuction will reduce fat stores that prove problematic in your everyday life. Arm liposuction is a surgical procedure that uses a thin cannula (a hollow hose) attached with an aspirator (a suction device). Dr. Yoo focuses on the classic method of liposuction that has had over fifty years of testing and perfecting to achieve the safest techniques possible.
Dr. Yoo specializes in tumescent power-assisted liposuction to help his patients achieve the arms they desire.
Tumescent power-assisted liposuction is a tried and tested method in body contouring.
Tumescent fluid is composed of epinephrine, anesthetic, and saline solution. Other components may be included depending on your procedure. This fluid combination improves your procedure and will help provide a swift, comfortable recovery time. When the fluid is injected into the treatment area, it swells the fat and firms it. This action permits Dr. Yoo better access to the fat cells. The fat will be able to be removed without causing extensive trauma to the surrounding tissues. The epinephrine in the formula will help to constrict blood vessels and reduce bleeding. This will diminish bruising and help to make the recovery period more comfortable.
Dr. Yoo will use liposuction to sculpt your arms into a more slim, flattering contour. Results will be long-lasting!
Benefits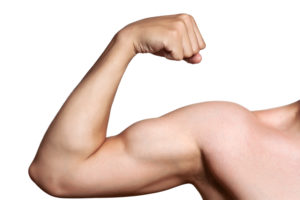 Are you tired of arm flab? This lipo procedure will help you achieve slim, toned arms! An advantage to note about this treatment is that Dr. Yoo is a board-certified plastic surgeon who has plenty of experience performing the procedure. He will help improve the appearance of your arms and enhance the proportions of your body.
Arm liposuction is about an hour to a two-hour procedure that requires a few days of downtime. It won't be long before you can show off your results!
Candidates
Healthy men and women who are concerned about jiggly, heavy-looking upper arms are good candidates for this procedure. Lipo arm fat away and help to improve both your appearance and your self-confidence. If you are interested in pursuing cosmetic surgery for your arms, schedule a consultation with Dr. Yoo to truly know if arm liposuction is your ideal solution.
Personal Consultation
In your meeting with Dr. Yoo, he will assess your arms and inquire about your health. If you have a health condition that will hinder your healing process, this procedure is not a good option. Don't worry, Dr. Yoo will suggest alternative solutions that will help slim down your arms!
Arm liposuction before and after photos will help you have a realistic expectation for what the procedure can achieve.
If Dr. Yoo deems arm liposuction as a safe and good procedure for you, he will explain the surgery, along with potential risks, and what the recovery period will look like. Dr. Yoo encourages his patients to ask lots of questions. We believe our patients should be well-educated about the many aspects of the treatments they are interested in. Our goal is for you to leave your personal consultation feeling well-informed and excited for your treatment.
Before you leave, Dr. Yoo will inform you how to best prepare for the surgery and recovery period as well as schedule an appointment. If you have any questions or concerns that occur to you after the meeting, please give our office a call. We are more than happy to assist you!
Preparation
Before your surgical date, there are a few ways you can prepare. Set aside a recovery area in your home. This area should be surrounded by pillows, entertainment, snacks, prescribed medications and it should be free of disturbances. Your recovery area should be somewhere you can sleep and rest without being bothered.
The morning of your procedure, take a shower and wear loose-fitting clothes that will not apply pressure to your arms and can be easily removed. Be sure to take your time in the morning and arrive at your appointment a few minutes early so you won't be stressed out.
Arrange for friends to take you to and from the appointment. This same person, or another one, should stay with you for the first twenty-four hours to help you get accustomed to your limited range of motion. With this in mind, it may be in your advantage to pick up easy-to-prepare foods or snacks that do not take much arm movement to obtain.
Procedure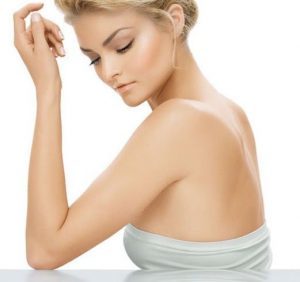 When you arrive at your appointment, you will be greeted and asked to change into a gown. Your arms will be cleaned and marked out for the surgical incisions. The tumescent fluid will be applied and the anesthetic will act as a local numbing agent in the arms. Once you are comfortable, Dr. Yoo will apply the incisions. Through these cuts, the cannula will be inserted. The fat cells will be gently dislodged and removed with the suction device. Once Dr. Yoo has sculpted your arms to the desired aesthetic or smooth contour, the incisions will be closed, bandaged, and a compression garment will be placed over the arms.
Recovery
After the arm lipo surgery, your arms will be swollen and bruised. A compression garment will help control swelling and keep your arms in their new position. This garment will need to be worn for a few weeks to help adjust the new contours of the arms. During this healing process, it will be important not to raise your arms above our shoulders, as that may strain incision sites.
Avoid strenuous activities, but take short walks to help you stay active and improve your blood circulation during your recovery period.
If you experience any discomfort, pain medication will help control those symptoms. Follow-up appointments will allow Dr. Yoo to make sure your incisions are healthy and that your arm is adjusting to its new shape well. During this time, Dr. Yoo will answer your questions, make sure you are doing well, and inform you when to return to regular activities. If at any time during your recovery you have a question or concern, please call our office.
Results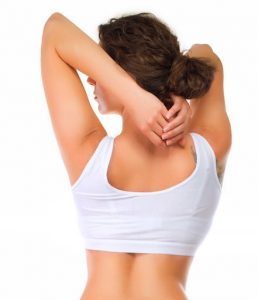 The results Dr. Yoo achieves with arm liposuction are impressive. Whether you are removing a large amount of fat, or that last bit that is hindering you from toned biceps, you will notice a slim, flattering difference! These results will gradually increase as swelling and bruising decreases, around two weeks. It will take a few months for your arms to adjust to their new shape and fully heal. Once achieved, these results will last for the long-term!
The best way to ensure your impressive results stick around is to work out and eat healthily. Working out will keep you healthy and keep your arms toned.
A consistent weight will help your arm lipo results last for years!
Complementary Procedures
If you have flabby, loose skin on your arms, you are an excellent candidate to combine arm liposuction with arm lift. Arm lift will remove excess arm skin to create a tight, smooth arm contour.
There are many liposuction treatment areas, such as the back, abdomen, flanks, buttocks, and thighs. Some patients are able to get two places treated in one procedure.
If you are interested in improving your arms and a second area on your body, discuss your options with Dr. Yoo. Liposuction can help transform your body and dramatically improve your contours!
Liposuction Cost
At Dr. Yoo's office, we personalize your treatment to line up with your goals and to enhance your overall appearance. Our dedication to detail and customized approach causes the cost of procedures to vary between patients. If you are interested in learning more about the surgery, schedule a consultation with Dr. Yoo at (949) 861-3340.
FAQs
What is the recovery time for arm liposuction?
Most patients return to work after a few days and regular activities after two weeks. During this recovery time, you will attend follow-up appointments where Dr. Yoo will inform you how your healing process is going and when you can engage in common activities.
Does arm liposuction hurt?
No. An anesthetic will be used during the procedure to make for a comfortable surgery. During your recovery, your arms will be sensitive and sore. Pain medication can be used to alleviate any discomfort.
How much does it cost to get liposuction on your arms?
The cost of your procedure will be unique to your desired outcome and anatomical features. For a cost estimate, call our office. If you would like a cost breakdown and to learn about the details of the procedure, schedule a consultation with Dr. Yoo today.
Does arm liposuction leave scars?
Yes. Arm liposuction may leave scars along the upper arm. These scars will fade over time and scar treatment can help diminish their appearance.