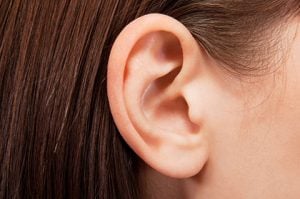 Ear surgery is a comprehensive solution for protruding or oversized ears.
Do you ever feel self-conscious about the way your ears "stick out"? Do you get teased for having big ears? Do you envision a more streamlined silhouette when you look in the mirror? Individuals concerned with the appearance of their ears may be candidates for the popular facial procedure known as otoplasty, or ear reshaping surgery.
Dr. Michael Yoo has helped patients throughout the Orange County area and beyond. Ear surgery has proven beneficial in improving their confidence and eliminating their insecurities.
To learn about the benefits of otoplasty for yourself, please contact one of our two convenient locations. You can call our Irvine office at (949) 861-3340 or reach out to our Beverly Hills team at (424) 209-9925. Dr. Yoo now provides virtual consultations to better suit your schedule and lifestyle. No matter where you log on, we want to connect with you. 
Before and After Photos
Why Is Otoplasty Performed?
In most cases, a protruding ear is due to the lack of development on the antihelical fold – a raised groove just inside the rim of the ear that develops in utero.[1] The lack of the fold literally unfurls the ear cartilage, causing it to stick out more than usual. Surgery involves recreating and restoring the antihelical fold with permanent sutures, thereby bending the cartilage back towards the head and preventing it from sticking out.
Some patients report an overdeveloped conchal bowl, which can also contribute to the protruding ear.[2] This is the 'deep bowl' appearing structure that leads into your ear canal. To address a conchal bowl issue, some of the cartilage may need to be removed and sutured back. Dr. Yoo will help the ear to nestle closer to the head and stick out less.
Benefits of Ear Surgery
In addition to offering many obvious physical perks, otoplasty delivers psychological benefits as well. You can regard your reflection with confidence knowing that your ears are situated exactly how you want them to look. Ear surgery empowers you to dictate your own destiny.
Otoplasty reshapes the external structure of the ear, so it does not affect your hearing. Audio sensations are processed in the inner ear, along delicate and sensitive bones that conduct vibrations and translate them into sounds. An otoplasty procedure does not manipulate the components of the inner ear components.
Eligible Candidates
Ear surgery can be performed on children once their cartilage has stopped developing. Patients may be as young as 5 years old or as mature as [fill in the blank – nobody needs to know your age but you!].
Adults who seek otoplasty should be in good health and have realistic expectations for their transformation. To determine your candidacy for ear surgery, please contact Dr. Yoo at your earliest convenience. 
Private Consultation
If you are self-conscious about the appearance of your ears, and in the Los Angeles or Orange County areas, otoplasty may be the ideal solution for you. Dr. Yoo will be happy to sit down with you and address any concerns you may have. After all, communication is the cornerstone of improvement.
In a continued effort to communicate with his SoCal community, Dr. Yoo regularly updates his blog. Take a look and feel free to jot down any questions that may arise. Bring those points of interest with you to your comprehensive consultation and jumpstart the conversation! If you find yourself at a loss for words, here are some questions to keep handy 
Is ear surgery right for my features?
How dramatic will the alteration be?
Will surgery change the way my ears feel against the side of my head?
Can otoplasty correct asymmetrical ears?
Dr. Yoo is eager to answer these questions and many more. Please call (424) 209-9925 in Beverly Hills or (949) 861-3340 in Irvine to begin the journey to a new you.
Preparation
During your consultation with Dr. Yoo, you will receive detailed instructions to prepare you for ear reshaping surgery. These directions will be tailored to your anatomy and aesthetic goals, so please follow them carefully.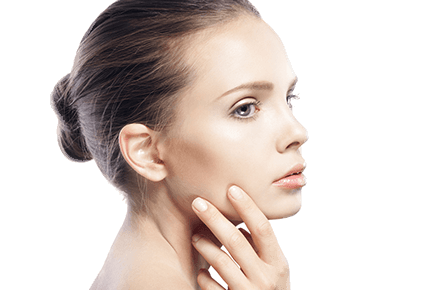 In general, it is always advisable to quit smoking several weeks before any invasive procedure. You should also inform the doctor of any medications that you are prescribed, in case he wants you to stop taking certain blood-thinners. Your safety and satisfaction are paramount, so please do not hesitate to contact our offices with any questions you may have throughout the preparation process. 
The Otoplasty Procedure
From the moment you arrive for your procedure, Dr. Yoo will celebrate your wellness and comfort. He will meet with you to discuss the finer points of ear surgery before you are prepped for your transformation.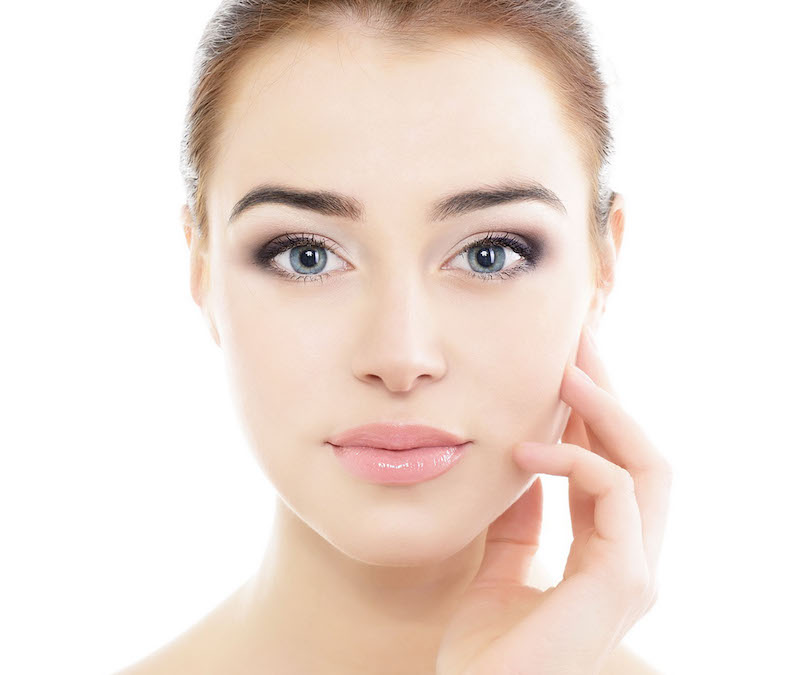 Otoplasty can be performed under local anesthesia with mild sedation in most patients. Depending on individual preference, general anesthesia can be used as well. The incision is made behind the ear to access the cartilage and permanent sutures are precisely placed to recreate the antihelical fold.
Through this same incision, the conchal bowl can be modified as well. The incision is then closed and is hidden behind the ear. The duration of a typical otoplasty procedure is between one and two hours, but every case varies. Great results are worth the wait, so you will receive Dr. Yoo's undivided focus and care.
Healthy Recovery
Please appoint a caregiver to drive you home after surgery. Even if you only received mild sedation, you must not operate a motor vehicle after surgery. You will be fitted for a headband to wear for approximately 2 weeks following surgery. The gentle compression garment will cradle the sutures and allow the cartilage to heal. It is important not to manipulate the ears during this time period. Avoid rubbing or scratching the affected area to allow your ears to adapt to their new contours.
After the two week recuperation period, the headband is only worn at night for an additional 3-4 weeks to prevent inadvertent irritation of the ear when asleep and/or rolling around. During the day, be sure not to wear restrictive hats or wraps. You want to allow your new ears to flourish freely.
Remarkable Results
You will enjoy the results of otoplasty in two distinct waves. First, you will notice the immediate improvement of the shape and declination of your ears following surgery. After your minor swelling subsides in the first 1-2 weeks, you will be able to see the final results of your otoplasty and revel in newfound confidence.
While your amazing results will speak for themselves, listen to how one of our past patients described their experience with Dr. Yoo:
"Walking into your office was the best decision I ever made, and I simply cannot thank you enough."
We are humbled by such kind words, and we hope to inspire you to add to our rave reviews. Dr. Yoo is committed to providing 5-star service to Irvine, Beverly Hills, and our surrounding SoCal communities.
Complementary and Alternative Procedures 
Nothing exists in a vacuum. Your ears can benefit wonderfully from an otoplasty procedure from Dr. Yoo, but they must flow harmoniously with the appearance of their adjacent features. If, for example, you are dissatisfied with the size or shape of your nose, then you may want to consider the benefits of rhinoplasty. Dr. Yoo can slim the width of your nose, contour the bridge, or address any unwanted bumps or divots that disrupt your attractiveness.
If a double chin is more of an issue for you, Dr. Yoo can firm up your lower face and improve your profile magnificently. For a comprehensive approach to overall facial aging and skin laxity, explore the rejuvenating power of a facelift. Dr. Yoo can contour away unsightly fat deposits, remove excess skin, and bring balance to your appearance. A facelift should never be too extreme; rather, it must celebrate your natural appeal and recapture your youthful energy. Dr. Yoo understands this balance and will deliver amazing results for you.
FAQ
How much does ear surgery cost in Orange County?
Enhancement is not a uniform endeavor. Every patient has different needs, so every procedure must be customized to their unique case. The cost of otoplasty is therefore tailored to the parameters of each patient. Please call 949-861-3340 (Irvine) or 424-209-9925 (Beverly Hills) to discuss your ear surgery needs. Dr. Yoo will provide transparent pricing during your comprehensive consultation.  
Is otoplasty safe?
Ear surgery is a delicate yet definitive procedure. You should only trust a board-certified plastic surgeon to perform your otoplasty. Dr. Michael Yoo can balance your need for contouring with your demand for safety. Contact our offices in Irvine and/or Beverly Hills to reap the benefits of Dr. Yoo's years of dedication to the art of plastic surgery. 
References
Johnson, P. E. (1994). Otoplasty: Shaping the antihelix. Aesthetic Plastic Surgery. 18, 71–74. https://doi.org/10.1007/BF00444251
Beasley, N. J. P., & Jones, N. S. (1996). Otoplasty: the problem of the deep conchal bowl. The Journal of Laryngology & Otology, 110(9), 864-868. DOI: https://doi.org/10.1017/S0022215100135182