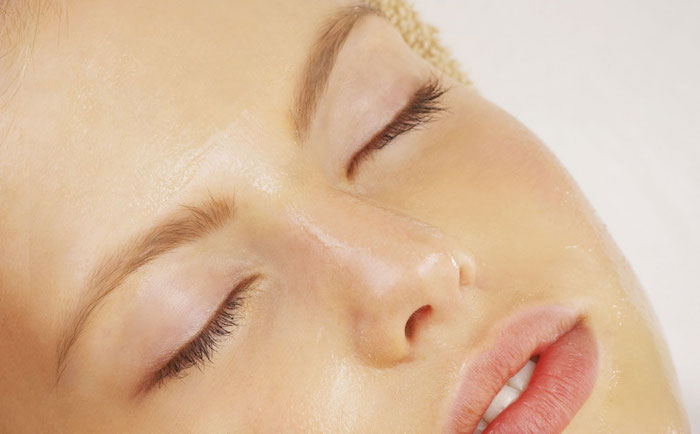 With Juvederm, you can restore a fuller, perkier, smoother appearance. Does your face look tired and aged? Wrinkles, lines, and creases can make us appear older or more worn out than we truly are. A decrease of volume in facial tissue is also a common occurrence as we get older. Over time, our skin won't produce as much collagen or other substances that contribute to its firmness and structure. For this type of aging, Juvederm is ideal.
Many people, if given the chance, would improve their appearance and decrease the signs of aging. Juvéderm injections are simple and will quickly reverse those signs. If you would like to improve your appearance quickly and efficiently, consider Juvéderm injections with Dr. Michael Yoo!
Dr. Yoo is a board-certified plastic surgeon who has received extensive training and education in the medical field. Dr. Yoo has worked at some of the best hospitals in the United States, learning how to perform surgical techniques safely and strategically. He works hard and is dedicated to providing his patients with safe, healthy procedures that create their optimal outcome.
What is Juvéderm?
Juvéderm is a group of hyaluronic acid-based dermal fillers that are designed to restore volume and restore a youthful appearance to facial features. Juvéderm is broken into different categories, each of which targets a specific part of the face. Juvéderm treatments improve skin quality while yielding beautiful, natural-looking results, some of which can last up to a year. Some of these formulas include:
Juvéderm Voluma XC
This filler is designed to return volume to the cheeks, which tend to become flat and hollow-appearing with age. With time, the skin loses its natural elasticity, causing the cheeks to droop and lose their youthful fullness. Juvéderm Voluma XC helps to lift and contour the cheeks. This simple treatment will reshape your face in a matter of minutes.
Juvéderm XC
This formula was developed with fine lines, creases, and wrinkles in mind. These lines commonly develop due to age or skin damage. Your nasolabial folds and marionette lines can be significantly reduced to make your face appear younger and smoother. Serums and creams will not work as quickly and efficiently as one Juvéderm XC treatment.
Juvéderm Ultra XC
For patients who were born with thin lips or have seen the volume of their lips decrease with time, Juvéderm Ultra XC may be your perfect solution. Juvéderm Ultra XC provides alluring yet natural-looking volume to the lips. After this treatment, your lips will be fuller and more attractive.
Hyaluronic acid-based fillers like Juvéderm are among the most popular types of fillers. Hyaluronic acid is a natural substance found in the body's connective tissues and skin. It helps improve the structure of your skin and keeps it hydrated. Fillers that implement hyaluronic acid are commonly chosen because the acid will interact with your tissues naturally. Hyaluronic acid will also return a youthful glow to your skin as it improves the moisture levels. Over time your body will break down the filler and metabolize it naturally. Hyaluronic acid-based fillers benefit your skin and yield beautiful enhancements.
The Benefits of Juvéderm Injections
There are many benefits to receiving Juvéderm treatments such as:
Improved skin quality
A fuller, younger appearing face
Smoother textured skin
Decreased wrinkles and acne scarring
Nonsurgical
No downtime
After treatment, you will see beautiful, natural improvements! Another added bonus to Juvéderm injections is that you can see improvements occurring in real time. This allows you to interact with the treatment and for Dr. Yoo to make any necessary adjustments so as to provide you with your best, ideal results. If you are interested in how Juvéderm will transform your face after one treatment, contact our offices today!
Candidates
Adult men and women who are interested in the convenient solution Juvéderm injections offer, may be perfect for this procedure! Particularly, patients who are frustrated with deep lines, wrinkles and a decrease of volume in their face. Each form of Juvéderm was developed to treat a specific area of the face. No matter your concern, there is a Juvéderm injection that will likely solve it!
Top Irvine Injection Expert Dr. Michael Yoo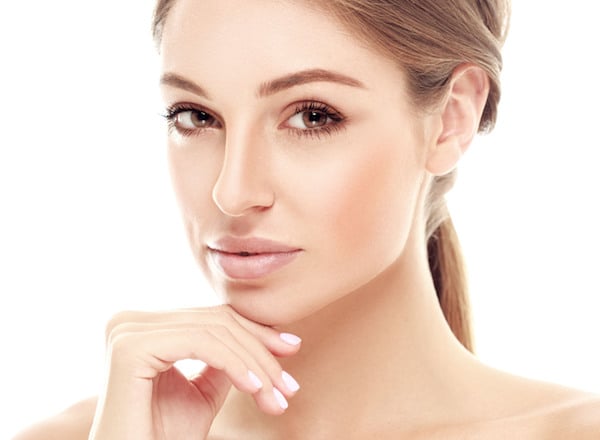 In your personal consultation, you will have the opportunity to meet with Dr. Michael J. Yoo and discuss your concerns and your aesthetic goals. He will listen carefully and work with you to create a treatment plan that will achieve your desired appearance. Dr. Yoo may suggest alternative options to replace or combine with Juvéderm injections that will provide your best results.
Dr. Yoo will perform an examination of your face, test your skin elasticity and ask you about your health. You will be prompted to discuss past surgeries, allergies, and current medications. This information will help Dr. Yoo decide if a Juvéderm treatment is a healthy, optimal choice for you. He will walk you through the treatment process, potential risks, and expected outcome. Dr. Yoo will also give you specific instructions for how to best prepare for the treatment.
We encourage our patients to voice their questions and concerns so they can receive Dr. Yoo's professional opinion and educated answers.
Procedure
Prior to your procedure, you will have needed to stop taking antihistamines and smoking practices to ensure you have a healthy procedure.
When you arrive for your appointment, Dr. Yoo and his team will prep and clean the predetermined treatment areas. A topical anesthetic may be applied to improve the comfort of your experience. Dr. Yoo will then strategically apply the Juvéderm injections in specific locations to achieve the most natural result. Once injected, he may massage the filler to ensure it distributes well. This will also help him to see the improvements and make any adjustments to provide your best results.
Once the treatment is complete Dr. Yoo will give you instructions on how to decrease any symptoms and when to schedule maintenance appointments. Once your treatment is complete, you will be able to return to your daily routine.
Juvéderm treatments commonly take about fifteen minutes.
Recovery & Results
Your results will be immediately noticeable!
After your treatment, you may experience swelling, slight bruising or redness around the injection sites. These symptoms can be managed with an ice pack. Be sure not to itch or bump injection entry points. A light layer of makeup can be applied after twenty-four hours to cover any discoloration.
In fifteen minutes, your face will be contoured and improved to provide a natural, youthful, attractive appearance! Dr. Yoo works meticulously to ensure he delivers beautiful results for his patients.
Juvéderm results will vary in how long they last. This depends on the type of Juvéderm used and where the filler is administered. Dr. Yoo will talk to you about when to schedule appointments to re-apply the filler so as to keep your results consistent.
Complementary Procedures
Due to the minimally-invasive nature of Juvéderm injections, they are commonly paired with other treatments to provide a more comprehensive anti-aging improvement.
Botox
Botox injections are a popular, FDA-approved anti-aging procedure that are often combined with Juvéderm injections. Botox is a neurotoxin protein that temporarily halts muscles that cause deep lines, creases, and wrinkles on the face. The protein will pause the communication between muscles and nerves in scientifically pinpointed areas, which preserves the smooth texture of your skin.
Dr. Yoo's in-depth understanding of the facial anatomy will help him identify the exact muscles responsible. He will only treat these muscles to create a natural improvement.
The result, a rested and younger appearance. Botox treatment is commonly performed on patients whose facial creases cause them to appear constantly angry, tired or worried.
Botox injections are simple to apply and take up to twenty minutes.
You will see improvements after a few days as the Botox works to pause muscle action. Botox will greatly diminish your wrinkles and work to prevent further development of lines and creases. You can use Botox injections to smooth out your skin and Juvéderm treatment to plump your lips and cheeks for a complete anti-aging treatment.
Non-Surgical Nose Job and Nose Fillers
This procedure is commonly referred to as, "the 15-minute nose job" and, as its name implies, is a fast procedure. A non-surgical nose job is minimally invasive and uses dermal fillers like Juvéderm to improve the appearance of the nose, such as:
Makes the nose appear smaller
Correct bumps and irregularities
Straightens the nose
Fixes a droopy tip
If you are self-conscious of the appearance of your nose but do not want to deal with the lengthy recovery of a surgical nose job, try a non-surgical nose job! Combined with Juvéderm injections, nose fillers can improve the symmetry of your face and return a youthful luster to your appearance!
There are many procedures you can combine with Juvéderm injections. During your consultation be sure to discuss all of you your concerns with Dr. Yoo to see what options you have to combine with your Juvéderm treatment.
Cost of Juvederm Treatment
Juvéderm injections are simple, quick and transformative. Each treatment will differ in price because Dr. Yoo customizes your plan to fit your unique features and aesthetic goals. This personal approach is what makes Dr. Yoo stands out from other surgeons. He strives to build a relationship with you so he can learn how to best help you. Dr. Yoo and his staff create an environment that stresses safety and care, you know you are in good hands at our office.
If you are interested in the many benefits a Juvéderm treatment will produce in your appearance, schedule a consultation with Dr. Yoo today at (949) 861-3340!