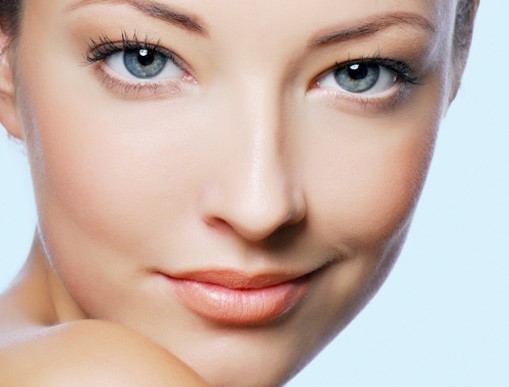 Juvederm is a non-surgical dermal filler that restores lost facial volume and diminishes the appearance of wrinkles through the science of hyaluronic acid. With Juvederm, you can restore a fuller, perkier, and smoother facial appearance. As we get older, wrinkles, lines, and creases can make us appear older or more worn out than we truly are. A decrease of volume in facial tissue is also a common occurrence. For these age-related issues, Juvederm is ideal.
Over time, our skin won't produce as much collagen or other substances that contribute to its firmness and structure. Juvederm provides gorgeous results that mitigate the signs of aging. When collagen supplementation and topical treatments are sometimes not enough, Juvederm can give you the youthful makeover you're looking for.
Dr. Michael Yoo is a board-certified plastic surgeon with extensive training, education, and experience in the cosmetic medical field. He is dedicated to providing safe and healthy Juvederm treatments in the Beverly Hills and Newport Beach areas. Fill out this form for a virtual consultation or give us a call at (949) 861-3340 (Newport Beach) or (424) 209-9925 (Beverly Hills). 
About Juvederm
Juvederm treatments are injections used in the face where wrinkles and hollowness have occurred due to aging. The injections are made of hyaluronic acid, a substance that is naturally produced in the eyes, joints, and skin. Its volumizing effect is possible due to its ability to draw water into the skin and bind to elastin and collagen fibers- providing a supportive and hydrated layer for the skin as a whole. (1) Biochemist Endre Balazs is credited with most of the discoveries of Hyaluronic acid; today, it is used in eye surgeries, wound repair, and in treating arthritis. (1)  Hyaluronic acid injections are FDA approved and are extremely safe and effective. (1) 
What Areas Can Juvederm Treat?
Injections can be made in and around the lips, chin, under eyes, jawline, neck and cheeks. Juvederm is a brand name that includes a whole family of treatments made of similar components, but designed to treat specific concerns: 
Juvederm Voluma XC: This filler is designed to add volume to the cheeks, which tend to become flat and hollow-appearing with age. With time, the skin loses its natural elasticity, causing the cheeks to droop and lose their youthful fullness. Juvéderm Voluma XC helps to lift and contour the cheeks. This simple treatment will reshape your face in a matter of minutes.
Juvederm Vollure XC: This formula was developed with fine lines, creases, and wrinkles in mind. These lines commonly develop due to age or sun damage. Your nasolabial folds (commonly called smile lines) and marionette lines (wrinkles that extend from the corners of your mouth) can be significantly reduced. Serums and creams will not work as quickly and efficiently as one Vollure XC treatment.
Juvederm Ultra XC: For patients who were born with thin lips or have seen the volume of their lips decrease with time, Juvéderm Ultra XC may be the perfect solution. Juvéderm Ultra XC provides alluring yet natural-looking volume to the lips. After this treatment, your lips will be fuller and more attractive.
Juvederm Volbella XC: For perioral lines (fine lines above the upper lip) and hollowness of the undereyes, Volbella XC is likely the ideal choice.
Juvederm Volux XC: For those who are looking to target their jawline, Volux XC can provide more definition and structure.
Each one is specially formulated for these different areas of the skin. Dr. Yoo and his team of expert injectors have the expertise to be able to discuss all of these options with you.
Benefits
Most patients see a noticeable difference immediately after their injections thanks to the addition of the gel that's been injected in the treatment area. However, the full results of Juvederm take up to 2 weeks to become apparent, as the HA takes effect: 
Improved skin quality
A fuller, younger appearing face
Smoother textured skin
Decreased wrinkles and acne scarring
Nonsurgical
No downtime
Candidates
Ideal candidates for Juvederm are anyone who is: 18 years of age or older, have healthy skin and is not allergic to lidocaine. Adult men and women who are interested in the convenient solution Juvéderm injections offer may be perfect candidates for this procedure! Particularly, these patients are frustrated with deep lines, wrinkles and a decrease of volume in their face. Each form of Juvéderm was developed to treat a specific area of the face. No matter your concern, there is a Juvéderm injection that will likely solve it. Patients receiving Juvederm should also be committed to aftercare instructions to reap the best results.
Personal Consultation
If you have concerns, questions, or just want to discuss your ideas, Dr. Yoo wants to hear you out! He offers cosmetic procedures in Beverly Hills and Newport Beach. To reach Dr. Yoo, schedule a consultation online or by calling (949) 861-3340.
Preparation
Proper preparation will give you the optimal edge you need to get the best results. To avoid bruising, certain medications- such as blood thinners- should be stopped at least one week before treatment. You should also stop drinking alcohol about two days before, since alcohol is considered a blood thinner that can cause bruising and bleeding after injections. Applying an ice pack right before the procedure for 5 to 15 minutes should also help prevent bruising.
As a precaution, Dr. Yoo may prescribe an anti-viral medication if you've ever had a cold sore. Injections on or near the lips will be postponed if you have a cold sore outbreak on the day of your appointment.
Procedure
Before the treatment begins, we will mark injection areas with a pen and disinfect it so there is no risk of infection. While the injections themselves contain lidocaine, a numbing agent, topical lidocaine can also be used to make the process more comfortable. Depending on how many injections, your injection session may be as quick as 15 minutes. Then, a gentle massage of your face is required to reduce swelling and distribute the hyaluronic acid evenly. Once the treatment is complete, Dr. Yoo will give you instructions on how to decrease any side-effects and when to schedule maintenance appointments. Once your treatment is complete, you will be able to return to your daily routine.
Recovery 
After your treatment, you may experience mild swelling, slight bruising or redness around the injection sites. These symptoms can be easily managed with an ice pack. Be sure not to itch or bump injection entry points. You'll be able to apply a light layer of makeup 24 hours after your appointment to cover any discoloration. However, it's important to keep your injection site clean; you should avoid applying any pressure to the treated areas for the next few days. Exercise should be avoided for the first day or so. After about two weeks, any excessive swelling you may have experienced initially should subside. Dr. Yoo and his team work meticulously to ensure they deliver beautiful results for their patients. Juvéderm results will vary in how long they last. This depends on the type of Juvéderm used and where the filler is administered. We will talk to you about when to schedule appointments to re-apply the filler so as to keep your appearance consistent.
Results
In one study, the results of Juvederm Ultra Plus lasted more than one year for 78% of its participants! (2) Patients often rave about how these injections have improved their self-confidence, increased volume in their face and eliminated their fatigued appearance. Not to mention, patients also enjoy the many compliments on how good they look for their age. 
Corresponding & Complementary Procedures
Dr. Yoo strives to help his patients achieve the body of their dreams. While contemplating Juvederm, educate yourself on the many other procedures that may just pique your interest. Due to the minimally-invasive nature of Juvéderm injections, they are often paired with other treatments to provide a more comprehensive anti-aging improvement. These are just some examples that Dr. Yoo has experience with: 
These procedures can't replace Juvederm, but they can be used to enhance results or keep your looks long-lasting.
The Cost of Juvederm in Los Angeles
The cost of your Juvéderm session will depend on the type and amount of Juvéderm used, and the areas being treated. Each treatment may differ in price because Dr. Yoo customizes your plan to fit your unique features and aesthetic goals. This personal approach is what makes Dr. Yoo stands out from other surgeons. He strives to build a relationship with you so he can learn how to best help you. Dr. Yoo and his staff create an environment that stresses safety and care, so you know you are in good hands at our office.
FAQ 
What is the difference between Juvederm and Botox? 
They both treat different types of facial aging. While both can smooth out fine lines and wrinkles, Juvederm doesn't impact the facial muscles in any way. Juvederm typically last longer than Botox, while also taking effect much quicker (3). In other words, Juvederm treats "static" wrinkles that appear while your face is at rest, while Botox can target "dynamic" wrinkles that come from using facial expressions. 
Will I feel pain after Juvederm injections?
Some patients notice mild pain and soreness up to a couple of days after the injections. However, this resolves relatively quickly. 
How long does Juvederm last? 
Depending on the type of Juvederm, the amount used, and the patient's unique body chemistry, results can last anywhere from six months to two years. Dr. Yoo is committed to providing a quality treatment that is successful and long-lasting. 
Are there any side effects of Juvederm to look out for? 
There are a few common and normal side effects to expect, such as mild redness, swelling, and soreness. In order to minimize side effects, try to limit your exposure to heat, and avoid alcohol for a couple of days after treatment. 
References
Brandt FS, Cazzaniga A. Hyaluronic acid gel fillers in the management of facial aging. Clin Interv Aging. 2008;3(1):153-159. doi:10.2147/cia.s2135
Pinsky MA, Thomas JA, Murphy DK, Walker PS; Juvéderm vs. Zyplast Nasolabial Fold Study Group. Juvéderm injectable gel: a multicenter, double-blind, randomized study of safety and effectiveness. Aesthet Surg J. 2008;28(1):17-23. doi:10.1016/j.asj.2007.09.005
Cherney K. Juvéderm or Botox for Wrinkles: Differences, Results, and Costs. Healthline. January 5, 2019. Accessed May 31, 2023. https://www.healthline.com/health/juvederm-botox#:~:text=Efficacy%3A,matter%20which%20treatment%20you%20choose.