As we age, the skin around our eyes begins to sag, which causes the eyelids to droop and creates an older appearance and, at times, limits peripheral vision. Blepharoplasty (eyelid surgery) is a common procedure and a great remedy to counteract this. This procedure removes excess tissue from the eyelids, giving you a younger appearance and restoring peripheral vision and functionality.
Upper Lid Blepharoplasty
An upper blepharoplasty can be combined with a lower lid lift (lower blepharoplasty) and/or a brow lift as needed. In this case, the combined procedures are usually performed in an outpatient surgery center.
An upper eyelid lift or upper blepharoplasty is a very common aesthetic procedure performed to improve the appearance of the eyes. It involves removing excess upper eyelid skin and, if needed, protruding fat pockets. The well hidden, carefully placed incision is made in the upper eyelid crease/fold and heals to a very thin, imperceptible scar that is very difficult to notice.
For the majority of patients, upper eyelid surgery can be easily performed in the office using local anesthesia, thereby avoiding the costs of operating room fees and anesthesia administration.
Lower Lid Blepharoplasty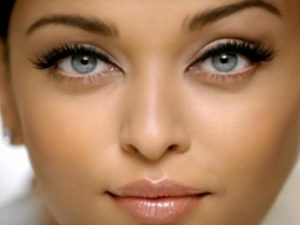 Patients seeking this procedure often complain about the 'bags' underneath their eyes. These bags usually represent excess skin, protruding fat or a combination of both. Lower lid lifts involve the removal of lower lid skin, fat or both. The surgery can be performed either through the inside of the eyelid (leaving no visible scar) and/or through an incision on the lower lid skin just beneath the lash line (leaving an unnoticeable scar). The approach used depends on the individual and on a case-by-case basis.
The ultimate goal of a lower lid blepharoplasty is to create a natural and more youthful appearing eyelid shape and contour that is well supported.
Lid Tightening Procedure or Canthopexy
This procedure is often performed in conjunction with a lower lid procedure, especially when skin is removed during the lower lid surgery. The purpose of this method is to support the position of the lid during the healing process, helping to prevent the scarring that can affect the lid position during this critical time period.
Is Blepharoplasty Right for Me?
People seek this procedure to rejuvenate their eyes and restore vision. If you want to correct the following characteristics and take years off of your eyes, this surgery may be for you:
Droopy upper eyelids
Excess upper eyelid skin that hinders vision
Bags under eyes
Excess skin lower eyelid skin
Recovery Process
After the procedure, your eyelids will have stitches that can be removed within a week. Swelling and bruising is typically accompanied, but should subside within one to two weeks. After this brief recovery, your eyelids should look normal, more youthful and alert.
The procedure can be done to either the upper, lower, or both eyelids and last at least five to seven years, but can last a lifetime.
I take great pride in helping people restore their confidence and love seeing my work positively impact my patients. If you are considering this procedure, set up a consultation and I will happily go over this procedure with you.