Sometimes a healthy lifestyle is not enough to shed those unwelcome areas of fat, such as the outer and inner thighs, hips, and waist. Fortunately, there's a long-lasting solution available to help sculpt these troublesome areas.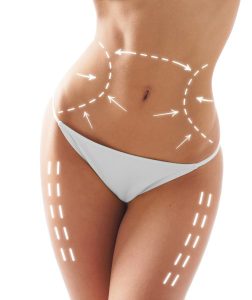 Liposuction, or lipoplasty, may be the answer for those looking to get rid of unwanted, stubborn areas of fat that are resistant to diet and exercise. This is a time tested, highly effective procedure in sculpting multiple areas of the body and is the most common aesthetic surgical procedure among men and women.
Dr. Michael J. Yoo has performed this procedure on many of his Orange County patients, leading them to a healthier lifestyle while helping them achieve their body image goals. We urge both new and existing patients interested in liposuction to call our Irvine or Beverly Hills, CA offices today to request a consultation and discover the life changing benefits this procedure can provide!
*Results May Vary
About Liposuction
A proper diet and exercise regimen is an important part of leading a healthy lifestyle and maintaining an in-shape body. However, even the healthiest individuals can have stubborn pockets of fat that just won't seem to go away.
Some common areas where fat tends to accumulate include:
Liposuction is a highly effective procedure that can help eliminate these stubborn pockets of pockets in otherwise healthy individuals. Dr. Yoo focuses on one type of liposuction, which, in his experience, proves most effective: tumescent power assisted liposuction. The procedure utilizes a cannula, or a small tube, and negative pressure to suction fat cells from the body. Once the fat cells are removed, they can never regenerate. However, it is important to keep in mind that liposuction is not a weight loss procedure and cannot substitute for diet and exercise.
*Results May Vary
Good Candidates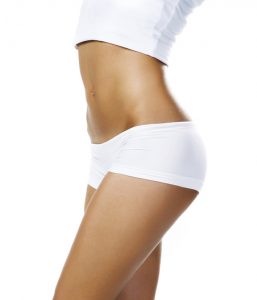 Good candidates for a liposuction procedure are healthy patients who need some help getting rid of stubborn localized fat deposits. These patients should have already tried losing the fat through diet and exercise, but have not been successful. Liposuction is not a weight loss procedure. Therefore, the ideal candidates for liposuction should be at a stable and healthy body weight that is close to their weight loss goal.
Candidates should also have relatively good elasticity in their skin. Liposuction may not be a good procedure for patients with excess skin or poor skin elasticity, as liposuction will not help the skin shape to its newly contoured form. Patients with excess skin, especially those who have lost a significant amount of weight or have had pregnancies, may best benefit from a body lift or tummy tuck.
It is important that patients be in good physical and mental health and are nonsmokers to be considered for liposuction. They should have realistic expectations for what the procedure can achieve and what to expect following the procedure. In order to better understand the realistic outcomes of liposuction, we suggest that patients take a look at our liposuction Before and After photos, available on our website. Please note that results will vary between each individual.
*Results May Vary
Before and After Photos
Procedure
A liposuction procedure can be performed under general anesthesia with minimal sedation. At the beginning of the procedure, very small incisions are placed in proximity to the areas of concern. These incisions are typically placed in discreet locations that will help minimize the appearance of scarring. These areas are then infiltrated with a tumescent solution containing epinephrine and local anesthetics. This solution helps to separate fat, minimize bleeding/bruising and decrease discomfort both during and immediately after the procedure.
A surgical instrument called a cannula is then used to suction out the fat and the infiltrated tumescent solution under vacuum pressure. In power assisted liposuction, small vibrations help further break up the fat cells so that they can be easily suctioned out of the body. Once the doctor has completed using the cannula to suction fat out of the predetermined locations on the body, he will remove the cannula and suture the incisions closed. The patient will then be taken to a recovery room where our specially trained staff will be on hand as the patient wakes up.
*Results May Vary
Recovery / Maintenance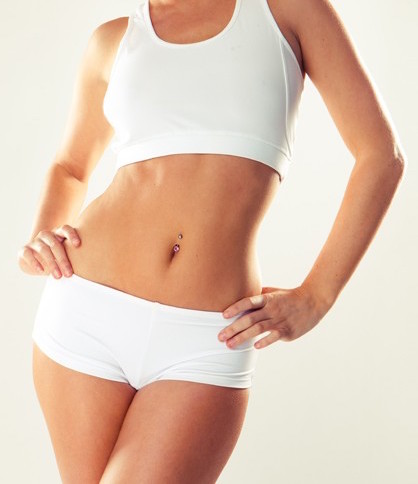 It is very important that a compression garment be worn for 4 to 6 weeks over the affected sites after surgery. This decreases swelling/bruising and promotes smooth, even healing. Some temporary numbness is to be expected over the affected areas. Results are recognizable almost immediately, and will continue to improve as the swelling subsides.
Depending on the number and location of the treated areas, one can generally expect to return to work in three to seven days. Activity can be steadily increased after 10-14 days and full activity can be resumed in four to six weeks.
Once the fat cells have been removed from the body using liposuction, they do not regenerate. However, it is still possible for the remaining fat cells in the body to grow or shrink in size. This means that fat can still accumulate on surrounding parts of the body where liposuction has not been performed. It is important that following the liposuction procedure, patients maintain their diet and exercise routine and keep a stable body weight.
All patients are required to come in for follow-up appointments after their surgery date. Dr. Yoo likes to form long lasting relationships with his patients, not just making sure that they heal properly but are able to maintain results that they love for years to come.
*Results May Vary
Additional Procedures
Keep in mind that liposuction is not a substitute for healthy living and should not be considered a general weight loss procedure. Areas with stretched-out, loose, and hanging skin may be best treated in combination with other surgical procedures (ie. tummy tuck, brachioplasty, thigh lift etc.).
For patients who are good candidates for liposuction, they may also consider a fat transfer procedure in order to achieve enhanced and comprehensive results.
*Results May Vary
Fat Transfer
In most liposuction procedures, the fat that is removed from the body is discarded following the procedure. However, in a fat transfer procedure, the fat harvested during liposuction is retained and reused for an augmentation procedure. In other words, a fat transfer procedure allows the patient to remove fat from one part of their body and re-inject it into another part of the body where they would like more volume or contour. This offers incredible sculpting capabilities.
Following liposuction, the fat is cleaned and purified, so that the most viable fat for transfusion remains. Then, this fat is injected into a part of the body for augmentation. Popular areas for augmentation include:
Buttocks:
Also called a Brazilian Butt Lift, a fat transfer allows for a natural augmentation of the buttocks without the need for implants.
Breast:
With fat transfer to the breasts, women can achieve an increased size in their bust without the need for implants. However, it should be noted that with fat grafting women can typically only increase their breast volume by about one cup size.
Face:
Facial fat transfer procedures can restore volume to areas in the face where volume has been lost, often due to gravity and aging. Some areas of concern that facial fat transfers can address include the cheeks, temples, marionette lines, and nasolabial folds.
For patients interested in using the fat procured from liposuction for a fat transfer procedure, please let our staff know when scheduling the consultation. Dr. Yoo will be more than happy to help the patient develop a personalized procedure plan to help them achieve their dream body.
*Results May Vary
Consultation
In order to be considered for a liposuction procedure, patients should first request a consultation with Dr. Yoo at his Orange County or Beverly Hills, CA offices.
During the consultation, the patient will have the opportunity to discuss their areas of concern and what they hope to achieve from a liposuction procedure. Dr. Michael Yoo will conduct a physical examination and get a complete picture of the patient's medical history in order to determine whether or not they would be a good candidate for liposuction. Please tell Dr. Yoo about any previous surgeries or procedures, medications or supplements that the patient is currently taking, and any medical conditions that may impact the procedure. Depending on the outcome of this examination, the doctor may recommend alternative or additional procedures that would help the patient achieve their cosmetic goals.
Once the patient feels fully informed about the recommended procedures and is confident in their decision to have cosmetic surgery, they will have an opportunity to schedule their procedure date. Dr. Yoo will work closely with the patient to develop a comprehensive treatment plan that will include preparing for their surgery, what to expect on the date of the operation, and ensuring full recovery.
*Results May Vary
Pricing
The cost of a liposuction session will vary depending on factors including anesthesia and number of areas the patient chooses to address. If the patient decides to undergo additional procedures, then the quote will reflect this decision. After the consultation and examination, Dr. Yoo will be able to provide the patient will a more accurate quote. In order to get started, please contact Dr. Yoo's office in Orange County and schedule a consultation today!