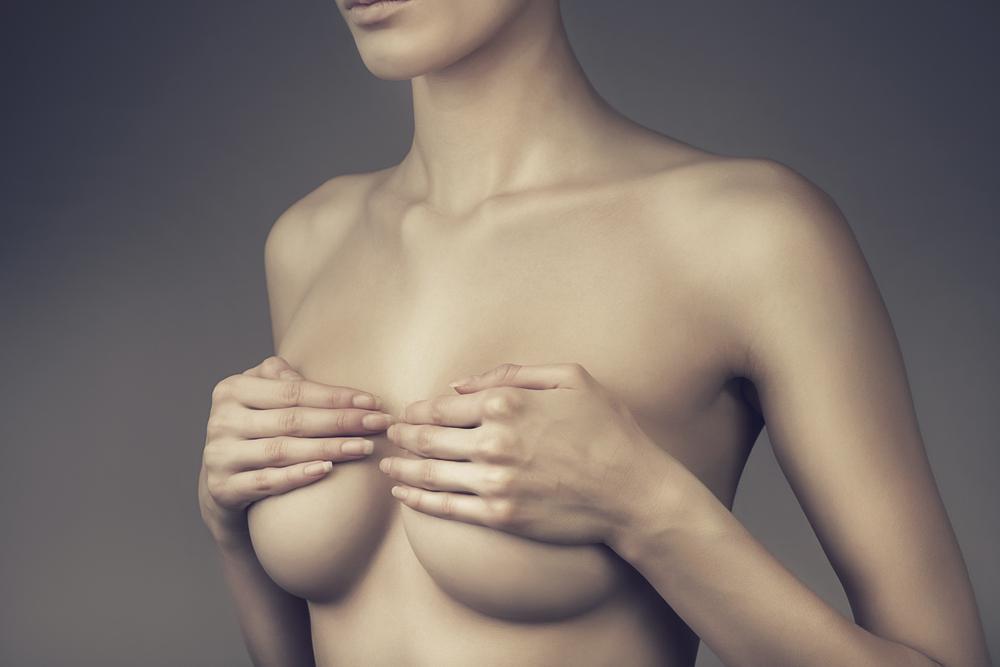 Usually induced by childbirth, breastfeeding, weight loss, and aging, sagging breasts can be an unwelcome reality. Women struggle with a loss of volume and ptosis of the breasts after meeting significant milestones in their lives. Wouldn't it be great if you can meet and surpass these achievements and turn back the hands of time, all at once? Return to a perkier, fuller bust, reminiscent of youthfulness and confidence.
Dr. Michael Yoo is a Double-Board-Certified plastic and reconstructive surgeon who serves the Orange County and Beverly Hills areas. He has made it a personal goal to assist others on their path to realizing their best holistic selves. This is achieved through addressing the physical appearance in order to elevate other aspects of the person's internal experience. In sum, Dr. Yoo wants you to look and feel your best!
About
Breast Lift with Implants is a surgical operation that encompasses two breast enhancement procedures: breast lift and breast augmentation. In this comprehensive breast surgery, both the lax tissue and fullness of the breast are addressed. A breast lift removes redundant skin, redistributes the breast tissue within the breast envelope, and positions the nipple-areola complex higher. Breast augmentation utilizes breast implants to increase the cup size of the breasts.
In combination, these procedures aim to enhance the fullness of the breasts if an increase in size is desired or if there is not enough breast tissue to distribute appropriately to meet a patient's goals.
Benefits of Breast Lift with Implants
Many women discuss how they feel more comfortable and confident in their bodies after breast lift with implants surgery. There are a number of benefits you can experience after undergoing a breast lift with implants.
Increased confidence
Better fitting tops
Greater comfort
Enhanced self-image
Fuller, more volumized breasts
More youthful silhouette
If you are ready to realize the benefits of augmentation mastopexy for yourself, contact Dr. Yoo's Beverly Hills office today to schedule a private consultation.
Before and After Photos
Candidates
Ideal candidates for breast lift with implants are women who are unhappy with how time has affected the look of their breasts. They experience some degree of ptosis. This results in irritation and discomfort under the breasts and general dissatisfaction.
Ready to learn more about your candidacy for Breast Lift with Implants? Contact Dr. Yoo's office today to schedule a private consultation.
If you are looking to undergo a breast lift with implants with Dr. Yoo in Beverly Hills, ideally you are a woman who is a nonsmoker in good health. You have realistic expectations about what a breast lift with implants can do for you.
Consultation
A private consultation with Dr. Yoo will be a great opportunity to discuss your goals and expectations. Dr. Yoo will inquire about your health and medical history to ensure there is nothing barring you from surgery. He may share photos of prior patients' results with you so you can see what is possible with Breast Lift with Implants. Dr. Yoo will inform you of the details of Breast Lift with Implants surgery and perform a physical examination.
If Dr. Yoo determines you are a candidate for Breast Lift with Implants, he will provide you with specific instructions on how best to prepare for your procedure. He will work with you to create a customized treatment plan to address your unique anatomy and goals.
In the event Dr. Yoo believes your needs would be better met with a different procedure, he will provide you with his professional medical opinion. You will be able to discuss the alternative options with him and have your questions answered.
Preparation
To prepare for your breast lift and augmentation Dr. Yoo may instruct you to stop smoking and/or drinking alcohol prior to and after surgery. You may also need to stop taking any medications that work as blood thinners. Dr. Yoo may also prescribe certain medications that you should fill prior to surgery. This medication is to be taken during the recovery period. Lastly, you must have a trusted adult drive you home after surgery. They should remain with you for 24 hours, post-op.
If there are any instructions specific to your case, Dr. Yoo will review them with you. It is imperative that you follow all instructions provided. These directives are to make sure you have a safe and successful surgery and recovery.
Procedure
On the day of surgery, Dr. Yoo will meet with you in order to review your procedure plan. He will also mark your breasts to easily identify anatomical landmarks, areas to be excised, and areas to enhance. He will discuss your feelings about the day and make sure you are comfortable moving forward.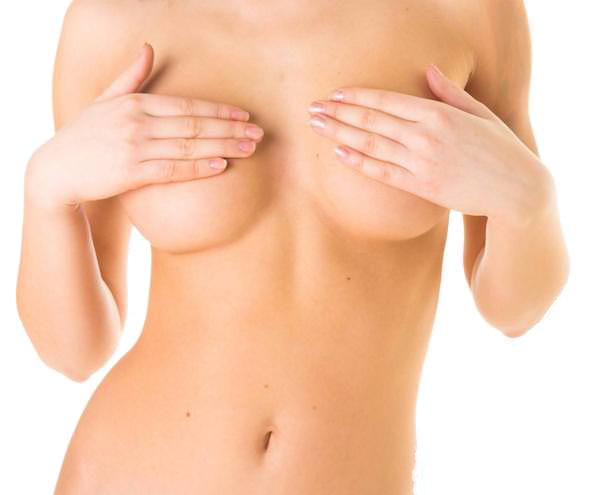 Once inside the operating room, you will be given appropriate anesthesia to keep you comfortable during the Breast Lift with Implants procedure. Dr. Yoo will make the specified incision to perform the breast lift and remove the redundant tissue. Then, he will reposition the nipple-areola complex to a higher position.
Breast implant sizers will be inserted into the breast pocket and inflated to the appropriate size. This is to increase the size of the breast pocket to easily accommodate the implants. The sizers will be removed and breast implants will be positioned. Dr. Yoo will check for symmetry and any defects before closing the incisions.
Breast Lift Incisions
Periareolar Incision / Doughnut Lift
The Doughnut lift is the least extensive Breast Lift Method. It may be used with patients with a low degree of ptosis. Dr. Yoo will make an oblong incision around the areola. Any excess skin will be removed and there will be little to no reshaping or redistribution of the breast tissue. The nipple-areola complex will be lifted to a higher position on the breast mound.
Vertical Incision / Lollipop Lift
A Lollipop lift builds upon the Periareolar method, adding a vertical incision. This incision runs from the bottom of the areola to the inframammary crease. Redundant skin is removed and the remaining tissue is adjusted, as needed.
Anchor, Full, or Inverted-T Incision
An Anchor Lift is the most extensive Breast Lift method which addresses moderate to severe ptosis of the breasts. This technique adds on to the Vertical method by making an additional incision that is below the breast and runs along the inframammary crease. Excess breast tissue is removed and what is remaining is redistributed within the breast envelope.
Saline, Silicone, Gummy Bear
Saline Implants have a soft silicone shell and are filled with a sterile saltwater solution.
Silicone implants have a silicone shell and are filled with a pliable silicone gel.
Gummy bear implants are anatomical, or "teardrop" shaped breast implants. By definition, they are silicone implants, but they contain a silicone gel that is more cohesive than traditional silicone breast implants.
Round vs. Anatomical
Breast implants may come in a round shape or more anatomically correct shape, referred to as "teardrop." Teardrop implants have a slope from top to bottom. The bottom of the implant has more fullness than the top.
Size
Implants come in a variety of sizes. You can expect a modest or dramatic increase in your bust size with Breast Implants.
Profile
Breast implant profiles include low, moderate, moderate plus, and high profile. The profile of a breast implant refers to its projection on the chest.
Above the Muscle (Subglandular) vs. Under the Muscle (Submuscular)
Breast implants can be placed in front of or behind the pectoralis muscle.
Incision
The incision for the breast implant can be made around the areola or under the breast in the natural fold or crease. In Breast Lift with Implants, the incisions utilized for the lift will be used to insert the breast implants in order to minimize scarring.
Complementary Procedures
Breast Lift with Implants can be the perfect solution for your breasts. Dr. Yoo offers a number of procedures and treatments to address other areas of your body that you may wish to enhance.
Brazilian Butt Lift (BBL)
Brazilian Butt Lift is a surgical procedure that combines liposuction of the body and lipo filling of the buttocks. A BBL paired with a Breast Lift with Implants can be a total body solution. It can restore balance to the frame as the lower body is brought into proportion with the upper body.
Tummy Tuck (Abdominoplasty)
A Tummy Tuck is a surgical procedure that removes excess skin and fat from the abdomen. It creates a flatter, more contoured midsection. The resulting scar is well-concealed with undergarments and swimsuits.
Recovery
Recovery from a Breast Lift with Implants is as unique as you are. You can expect some swelling and discomfort immediately following your procedure. Most patients are able to switch from any prescription-strength pain medication to over-the-counter pain relievers a few days after surgery. For the next few weeks, you should only sleep on your back. Many patients return to work a week after surgery. You should avoid strenuous activity until after 6 weeks post-op. You may begin wearing underwire bras around week 8.
Results
Patients are extremely satisfied when working with Dr. Yoo! Their final results are natural-looking, precise, and beautiful! After your body has healed from Breast Lift with Implants procedure, you can expect to have fuller, larger breasts, enhanced self-esteem, and more physical comfort.
Pricing
Pricing for Breast Lift with Implants in Beverly Hills is dependent on many variables. To receive an accurate quote for your procedure, contact Dr. Yoo's office today to schedule a consultation.
FAQ
DO I HAVE TO GET A BREAST AUGMENTATION IF I NEED A BREAST LIFT?
Not everyone who decides on a breast lift needs an augmentation as well. A personal consultation with Dr. Yoo will provide you with accurate information and he will determine your candidacy for Breast Lift with Implants. If another procedure will better meet your needs, Dr. Yoo will inform you of that determination.
IS IT POSSIBLE TO AVOID SCARRING WITH BREAST LIFT WITH IMPLANTS?
Dr. Yoo is extremely skilled in minimizing scarring in any procedure. When it comes to Breast Lift with Implants, he takes care to ensure the incisions are well concealed within the natural folds of the body. In the cases of the Vertical and Anchor Breast Lifts, scars are less inconspicuous. However, with the proper technique by Dr. Yoo, adequate care from you, and your body's healing process, any visible scars should be minimal.
Additional Resources
American Board of Cosmetic Surgery. (2020). Breast Lift Guide. Retrieved from https://www.americanboardcosmeticsurgery.org/procedure-learning-center/breast/breast-lift-guide/
Ono, M. T. & Karner, B. M. (2019). Four-step Augmentation Mastopexy: Lift and Augmentation at Single Time (LAST). Plastic and Reconstructive Surgery Global Open, 7(11), e2523. Retrieved from https://www.ncbi.nlm.nih.gov/pmc/articles/PMC6908331/