Reconstructive surgery is a special branch of plastic surgery meant to repair or improve damage and deformity that may be left in the wake of a life-threatening illness. Reconstructive surgery may also correct birth defects. Unlike purely cosmetic surgery, which is plastic surgery done strictly to enhance one's appearance, reconstructive surgery is most often performed in a therapeutic context to aid in the patient's recovery from some unspeakable trauma.
Dr. Michael Yoo is an esteemed and accomplished plastic surgeon. His blog is a hub for news and insights on the plastic surgery space in Southern California. Read it regularly to stay informed. 
Rebuilding What Was Lost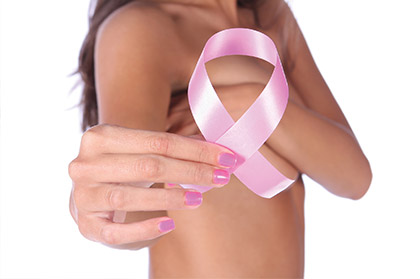 Many people aren't aware that there are two sides to the plastic surgery profession: cosmetic surgery and reconstructive surgery. Both branches of plastic surgery are quite similar in some fundamental ways. Many of the basic procedures are the same in both cases. Breast augmentation for a bigger, more alluring bust is not essentially different from breast reconstruction with implants in a cancer survivor.[1] The true difference between cosmetic and reconstructive surgery lies in the aims of the doctor, the patient and in what they hope to accomplish by undertaking the procedure. 
Trauma's Treated by Reconstructive Surgery
Severe Burns
Disfiguring Injuries
Facial Fractures
Congenital Abnormalities (e.g. cleft palates)
Cancer
Dr. Michael J. Yoo is a Board Certified Plastic Surgeon with additional Fellowship Training in Aesthetic & Reconstructive Surgery. As much as he enjoys seeing his patients' satisfaction after one of his cosmetic procedures, he is still driven by the feelings of fulfillment he derives from selfless service to a worthy cause. Dr. Yoo frequently takes on reconstructive surgery patients in addition to the steady stream of cosmetic clients. His thriving practice in Irvine, California, was built on the simple principles of being the best and doing the right thing.
Contact our Orange County offices to schedule an inspiring appointment. If you seek reconstructive surgery to reduce or undo some lasting, visible trauma, Dr. Yoo is eager to see if he can help. Call 949.861.3340 (in Irinve) or 424.209.9925 (in Beverly Hills) to schedule a consultation and see if you qualify for reconstructive surgery. 
Before and After Photos
Benefits
The Janus-faced nature of plastic surgery is not too complicated when you think about it. In fact, during ancient times, all of plastic surgery was reconstructive surgery for those who had suffered some traumatizing turn of events. Purely elective, aesthetic procedures are a relatively recent development. However, as long it helps change injured lives for the better, reconstructive surgery will always remain relevant.
Reconstructive vs. Cosmetic Plastic Surgery
| | | |
| --- | --- | --- |
| Outcomes | Reconstructive | Cosmetic |
| Enhances inherent beauty | ✓ | ✓ |
| Contributes to holistic symmetry | ✓ | ✓ |
| Elective and completely cosmetic | | ✓ |
| An often essential element of physical and emotional recovery | ✓ | |
Why Do They Call It Plastic Surgery?
It is a curious term, especially since plastic surgery only rarely involves the use of actual plastic. The term Plastic Surgery comes from the Greek word plastike or the art of modeling or sculpting. Some of the earliest recorded instances of plastic surgery are over 2,000 years old. They come to us from the brilliant, pioneering doctors of ancient India.[2] They would rebuild the noses of patients who'd had the appendage amputated as part of some cruel punishment administered by the state. The ancient Egyptians and Romans also performed plastic surgery to restore damaged skin tissue at the lips and ears. 
Candidates
Reconstructive surgery patients have all gone through a life-changing ordeal. Many of them are still in the process of recovering from it, in fact. Reconstructive surgery can be a supremely important part of that process. In this way, plastic surgery truly is a healing art. With Dr. Yoo as their ally and helper on their long road to recovery, his surgical skill can artfully relieve psychological strain related to one's appearance. Reconstructive surgery can ease the difficult process of acceptance as qualified candidates cross the threshold of recovery into a bright new chapter in life.  
Your Personal Consultation With Yoo
Dr. Michael J. Yoo is one of Orange County's top doctors. His surgical aptitude and hard-earned wisdom make him the most trusted choice in a variety of contexts. When it comes to reconstructive surgery, Dr. Yoo is driven to help his patients overcome whatever tests and trials have led them to his door. Dr. Yoo is inspired by the courage he sees in cancer survivors. These brave souls have had an intimate encounter with their own mortality, and still, they fight on. It is one of his deepest and sincerest honors as a doctor to help these hearty travelers on their way toward achieving peace. 
At your confidential consultation, Dr. Yoo will determine if you are eligible for one or several of his plastic surgery procedures. Personal consultations typically consist of a physical examination, a review of your medical history and a question-and-answer session. Contact us to book your personal consultation and turn the page to an empowering new chapter in life. Call (949) 861-3340 (in Irinve) or (424) 209-9925 (in Beverly Hills) to speak directly with one of our knowledgeable and compassionate medical professionals on staff.
Breast Reconstruction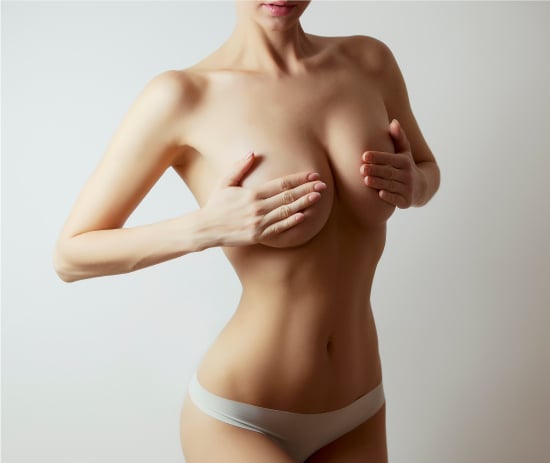 Breast Reconstruction is one of the most common reconstructive surgeries. Dr. Yoo considers it one of his specialties. He attended additional Fellowship Training in Aesthetic & Reconstructive Surgery of the Breast.  
If you've had or are about to have a mastectomy to prevent or treat breast cancer, you might be considering breast reconstruction. This can take place either during or fairly soon after your mastectomy and/or lumpectomy. It is possible, however, to have this procedure done months, or even years, after the mastectomy or lumpectomy. During the reconstruction, Dr. Yoo will fashion the breast mound using an artificial implant, a flap of tissue from somewhere else on your body, or both.
Deviated Septum
A Deviated Septum will require a septoplasty to clear the airways for an individual who has difficulty breathing through their noses. Septoplasty is a technique where the deviated portion of the septum is set straight. Typically, when there are no cosmetic concerns, the entire procedure can be performed entirely through the nostril—meaning there will be no visible incision.
Earlobe Repair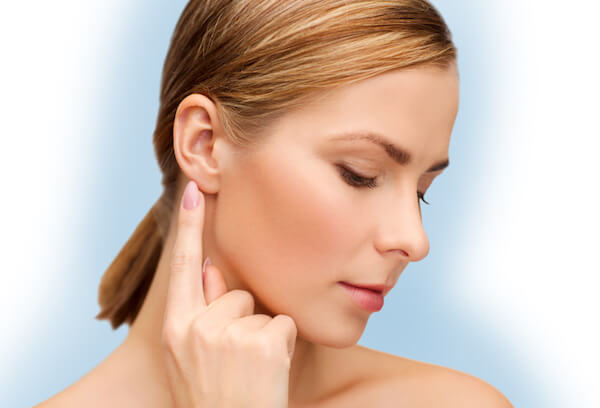 Any disastrous mishap with dangling earrings might require some skillful Earlobe Repair. Alternatively, if the ear damage did not happen all at once in a dramatic fashion, it may be the result of cumulative effects over time. Some people who wear heavy earrings might notice that the size of their ear-piercing has progressively enlarged over time.  
Scar Revision
A large scar may be an unpleasant reminder of some traumatic event that we'd rather forget (or at least not be reminded of on a regular basis). Scar Revision can significantly reduce the appearance of some scars, and completely remove or erase some others.[3] In most cases, it's important to wait for the scar to fully mature up to a year after the initial injury before considering this procedure.[4] This provides a much more accurate assessment of the individual's candidacy.
Skin Cancer
The bright and often overbearing Southern California sunshine means that many people in Dr. Yoo's Orange County community are vulnerable to acquiring Skin Cancer. Dr. Yoo takes one of two approaches in these instances.  
Excision
Smaller spots of skin cancer can simply be cut away. In most cases, this can be performed in the office using local anesthesia.
Mohs Surgery
Mohs Surgery is a more advanced technique. Developed in the 1930s, Mohs Surgery has significantly evolved since then. The technique involves the removal and microscopic analysis of the skin cancer specimen. The process continues unceasingly, layer by layer until the cancer is completely removed and no longer detected.
How Much Does Reconstructive Surgery Cost in Irvine, CA?
Reconstructive surgery is different from plastic surgery because, in some instances, many insurance providers consider reconstructive surgery as a medical expense, rather than an elective one. This means that your insurance company may cover some portion of your procedure. In the case of breast reconstruction after breast cancer, your insurance provider is obliged by the federal government to cover the initial surgery and all of its subsequent revisions. Dr. Yoo is happy to assist you in your claim as much as he is able. 
References
Niamtu, J. (2018). Cosmetic Otoplasty and Related Ear Surgery. Cosmetic Facial Surgery, 473–532. doi: 10.1016/b978-0-323-39393-5.00008-x
Rinzler, CA (2009). The Encyclopedia of Cosmetic and Plastic Surgery. New York City: Facts on File.
Goutos, I., Yousif, A. H., & Ogawa, R. (2019). W-plasty in Scar Revision: Geometrical Considerations and Suggestions for Site-specific Design Modifications. Plastic and Reconstructive Surgery – Global Open, 7(4). doi: 10.1097/gox.0000000000002179
Sisti, A., Boczar, D., Restrepo, D., Nisi, G., & Forte, A. J. (2018). Evaluation of the In Vivo Kinetics and Biostimulatory Effects of Subcutaneously Injected Hyaluronic Acid Filler. Plastic and Reconstructive Surgery, 1. doi: 10.1097/00006534-900000000-97671