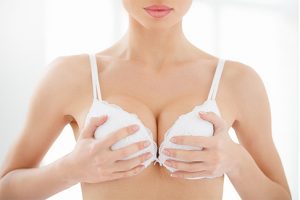 If you are looking for a way to truly transform your chest, breast augmentation with implants can be your ideal solution.
Breast implants allow women to customize breast enhancement and achieve their desired aesthetic. Dr. Yoo has been performing cosmetic breast procedures for years.
His talent and care provide his patients with results they love and are proud to show off.
What are Breast Implants?
Breast implants are a silicone shell filled with either a saline solution or silicone gel. Implants come in a variety of sizes, shapes, and textures so patients can customize their final outcome. Implants are placed in the breasts during a cosmetic surgery. This procedure, breast augmentation, is one of the most popular plastic surgeries today! The chest is a vital part of appearing young for many women. Aging and childbirth often leave the breasts stretched and less supple. Implants restore lost volume and rejuvenate your entire appearance.
Before and After Photos
Benefits
Implants provide many advantages! Women with implants have a younger profile that truly impacts their overall appearance. Fuller, perkier breasts accentuate feminine curves and help bras and tops look more attractive. Another benefit is that you will immediately notice your results after implants have been placed. Your breasts will appear lifted and full. After surgery you'll want to show off your impressive outcome!
Candidates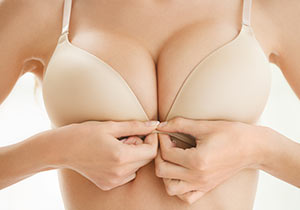 Implants are often sought out by women with droopy breasts or a flat chest. Mothers are a primary candidate for implants. The breasts take quite a toll from pregnancy and breastfeeding.
Fluctuations in weight can cause the chest to appear deflated and saggy. Implants will transform your appearance and boost your confidence.
We want you to look and feel your best! Creating the perfect implant is a process but once achieved will get you started towards a healthier, sexier you!
Implant Details
We offer our patients a selection of saline and silicone implants. Saline implants have a silicone shell but are filled with a saltwater solution. Whereas silicone implants have a similar shell but are filled with a soft gel that provides a more natural breast feel. Dr. Yoo will inform you about these implant types and together you will decide your best option.
Shape
Implants, which are sometimes referred to as "Boob implants" come in a variety of shapes to help you achieve your desired breast appearance. Round and teardrop breast implant shapes allow our patients to enhance their feminine physique. Round implants provide equal volume throughout the breast and help to improve cleavage. Teardrop implants are anatomically correct. They are thicker at the base of the breast and thinner towards the top.
Size
Implants also come in different sizes to help each woman find her perfect volume of breast. Whether you are looking for small breast implants for minimum enhancement or a more voluptuous result, Dr. Yoo will help you determine a healthy size that will naturally improve your appearance.
Profile
You will also get to choose how much your implant projects from your chest. We offer implants in four profiles: low, moderate, moderate plus, and high. A low profile will only slightly project from the chest, whereas a high profile implant will have the opposite effect. Women often choose the moderate option as it provides the most natural improvement.
Texture
The last detail you need to think about is what texture you want your implants to be. You will have the choice of smooth and textured. Textured implants provide a more natural feel to the boobs.
There are so many details that go into implants because you deserve to have the breasts of your dreams. Dr. Yoo and you will go through each option so you can have full control of your end result.
Personal Consultation
You will have the opportunity to meet Dr. Yoo and learn about breast implants from him. Your private meeting with Dr. Yoo will help you have a better understanding of breast surgery and nail down what your ideal implant is.
This consultation is a great time for you to learn more about breast augmentation and what will be required of you to ensure a positive, healthy procedure.
Dr. Yoo will inquire about your medical history and health to ensure breast augmentation is a safe choice for you. Together, you and Dr. Yoo will create a healthy treatment that will achieve your ideal outcome!
Preparation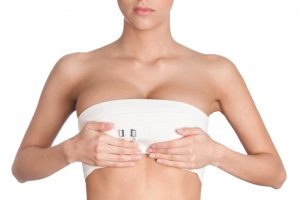 Arrange for rides to and from your surgery as well as in the first few days of your recovery. It will be a big assistance to you to have a friend around helping you out as you adjust to movement after the procedure. Fill prescriptions and take about a week off from work.
The night before your surgery you will need to fast. Get a good night's rest and dress in comfy clothes that will not apply pressure to your breasts while being removed.
We encourage our patients to arrive a few minutes early to their appointment so they can have a stress-free morning.
Procedure
Anesthesia will be applied to ensure you have a comfortable, safe procedure. After the anesthetic has taken effect and you are resting, the surgery will begin. Dr. Yoo will make discreet incisions along the natural contours of your breasts. Common incisions include:
Periareolar
This incision is made along the lower half of the areola along the areola's border. Periareolar incisions are often used when a patient also wants to reduce the size of the areola. Aging and breast-feeding often stretch out the areolas. This incision will allow Dr. Yoo to restore the natural appearance of your breasts and nipples.
Inframammary Crease
An incision along the crease beneath the breast allow implants to be placed efficiently. This incision is hidden by the natural placement of the breast.
After the incision is made, Dr. Yoo will create a pocket for the implant to be placed in. The implant will either be placed above or below the pectoral muscle.
Women frequently have their implant placed below the pectoral muscle as it allows for more projection of the natural breast tissue. The implant can be placed above the muscle when there is enough breast tissue to sufficiently cover the implant.
After the implant has been placed and secured, the incision will be closed and bandaged. Breast enlargement surgery often takes about two hours. It is performed on an outpatient basis and general anesthesia is often the popular choice of anesthesia.
Recovery
Most patients return to work within a week.
During your week of downtime, you will need to sleep on your back and avoid lifting your arms above your head. Any surgical dressings and garments will be removed shortly after surgery. Discomfort can be controlled with pain medication. Resting and taking brief walks will help your healing process go smoothly.
A follow-up appointment will allow Dr. Yoo to monitor your recovery and ensure your incision sites and implants are doing well. This appointment is a great time for you to ask new questions and learn what to expect for the rest of your recovery.
Results
Implants provide an impressive result that is visible immediately after surgery. You will notice a difference in the shape of your breasts after your procedure. In the following weeks as the swelling goes down you will notice your final outcome setting in.
Your newly sculpted breasts will last you years. Maintain your results with an active life and healthy diet.
Complementary Procedures
The most common procedure performed at the same time as implant surgery is a breast lift. A lift is ideal for moms and older women whose chests have lost perkiness due to life. Many times women will combine these surgeries for their best outcome. If you are interested in repositioning your chest and enhancing your implant results, talk to Dr. Yoo about your option to undergo a breast lift.
Breast Implant Cost
The cost of implants vary between patients because of their customizable nature. You and Dr. Yoo will discuss your surgery cost during your private consultation. If you want to know what people around you are paying for breast implants, search "breast augmentation near me". This will not be an accurate reflection of what your treatment will cost but will provide an idea about pricing. Call our office today for estimates or schedule a consultation to learn more and hear a cost breakdown. You can reach us at (949) 861-3340.
FAQs
Are breast implants safe now?
Yes. Breast implants have been tested and tweaked over the years to bring you the safe options that are available today. Dr. Yoo will also assess your health to ensure you are an ideal candidate for implants. Together, you will choose the implants that will bring about your ideal outcome. Dr. Yoo takes great pride in his work. His patient's health is of utmost importance to him and he will take precautions to ensure a healthy surgery and recovery.
What breast implants are best?
The best implants for you will depend on the aesthetic you have in mind. Saline and silicone implants are beneficial in different ways. Dr. Yoo will walk you through their advantages and help you determine which one is best for your figure and body goal.
How long do breast implants last?
Breast implants last years! Some women opt to have them replaced around the ten-year marker to maintain a healthy condition.
How much do breast implants cost now?
Implants come in a variety of shapes, sizes and so many other factors. Their customizable nature causes them to differ in prices. The cost of the implants will not reflect the cost of your whole breast augmentation procedure. To learn how much your treatment would cost, set up a meeting with Dr. Yoo. He will inform you of your options and how much they will cost.