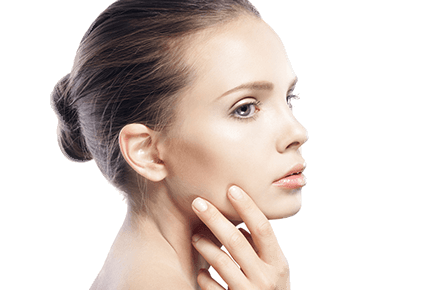 Scar revision is a suite of procedures that replenish your skin and smooth your complexion. Mistakes are the great common denominator. We all make them, and we should try to learn from them. As life hands out its inevitable lessons, many of us develop scars, either from injury or surgery. All incisions or injuries that penetrate beyond a certain skin depth will produce a lasting mark, but living with these marks isn't your only option. A scar revision can improve the appearance of these marks and reduce their visibility.
If you have unwanted blemishes, Dr. Michael Yoo has an eraser for you. He can assess your scars, identify their scientific properties, and strategize the safest, most comprehensive approach to minimizing them. Contact Dr. Yoo at your earliest convenience. He has two convenient locations in Beverly Hills and Irvine, California. Dr. Yoo proudly serves the needs of Los Angeles, Orange County, and greater SoCal. 
If you cannot visit us in person, we also offer virtual consultations to best address your schedule and lifestyle. No matter where you plug in, Dr. Yoo wants to connect. 
What Is Scar Tissue?
Healing and scar formation are complicated processes, influenced by a variety of factors. The initial wound closure, attention to subsequent wound care, and sun exposure are all variables that can influence the ultimate appearance of a mark. Moreover, all these variables can be considered modifiable – there is the potential for some control over each of them.
Genetics, however, is something that cannot be modified. Heredity plays a significant role in the ultimate appearance of scars. It is well known that some skin types and ethnicities have a greater tendency to develop darker, thicker, and wider scars than others. Similarly, certain body areas, in all individuals, are also more prone to getting thicker marks than other parts of the body – for example, the deltoid or sternal areas.[1]
When is the best time to treat a scar?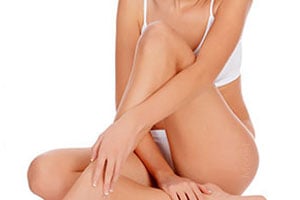 Healing is the most important factor to consider when discussing scar revision. In most cases, it's important to wait for the scar to fully mature. You may need to wait up to a year after the initial injury before considering a revision procedure. This provides a much more accurate assessment of the individual's healing process and candidacy for this procedure. Revising an imperfection too early, in some cases, can ultimately set back the entire process.
Types of Scars
When your skin breaks, your body rushes to fix it. A flood of collagen travels to the wound, facilitating the formation of new skin, just like a patch covers holes in a garment. But this newly formed skin will invariably look different than the complexion you have worked years to cultivate. The hastily formed patch is scar tissue.
Hypertrophic scars are often reddish in hue. They may be treated with steroid injections to mitigate inflammation. Keloid scars, on the other hand, are raised above the surface of the skin due to an excessive rush of collagen. People with darker skin are more likely to be affected by keloids. Dr. Yoo can treat keloid scarring surgically, so contact him for more details. 
The most severe form of scarring is called contracture, and it may result from a burn or other traumatic event. Contracture scars pull at the skin and muscles, restricting movement and causing pain. To address the contracture form of scar tissue, reconstructive surgery may be necessary.
Benefits of Scar Treatment
An obvious scar can draw attention away from your best attributes. Whether you are visiting his Orange County location in beautiful Irvine or his Beverly Hills clinic in Los Angeles County, Dr. Yoo caters to your convenience.
To eliminate insecurities and amplify confidence, reap the rewards of a scar revision procedure with Dr. Yoo.
As a board-certified plastic surgeon, Dr. Yoo is committed to working with your physiology to create the best results imaginable. Scar revision utilizes your body's own healing abilities to properly and subtly reverse unsightly tissue formation. Dr. Yoo is the conductor of care, orchestrating a procedure that harnesses the power of collagen production to patch a wound and replace unwanted scar tissue. Call (949) 861-3340 to learn more about scar revision and how it can benefit you. 
Eligible Candidates
Healthy individuals in Southern California may be ideal candidates for scar revision with Dr. Yoo. The scarred area must not be experiencing an active infection or outbreak of acne in order to qualify for treatment. To determine your eligibility for skin rejuvenation with Dr. Yoo, reach out to him soon!
Private Consultation
If you are interested in scar revision and in the Orange County area, Dr. Yoo will be more than happy to discuss your aesthetic options.
His vast medical experience will help you determine which revision procedure can benefit you the most. Schedule a consultation to begin your journey to a scar-free future, starting in either Beverly Hills or Irvine, California.
Dr. Yoo also offers remote consultations, if that works better for you. Be sure to have ample light in your surroundings to adequately showcase the scars you want Dr. Yoo to address. You can coordinate your online consultation with one of our amazing team members by calling (949) 861-3340. In the meantime, check out our blog to get an idea of how we think and who we are.
Preparation
During your comprehensive consultation, you will receive detailed instructions to ready you for scar revision treatment. These directions may include skin treatment with lotions and/or supplements to prepare for the eventual surgical removal of scar tissue.
Any invasive procedure involves some degree of bruising or swelling. To minimize these effects, Dr. Yoo wants your circulation to be operating at peak performance. You may be advised to quit smoking and stop taking certain blood-thinning medications in the weeks leading up to your scar revision procedure.
Scar Reduction Procedures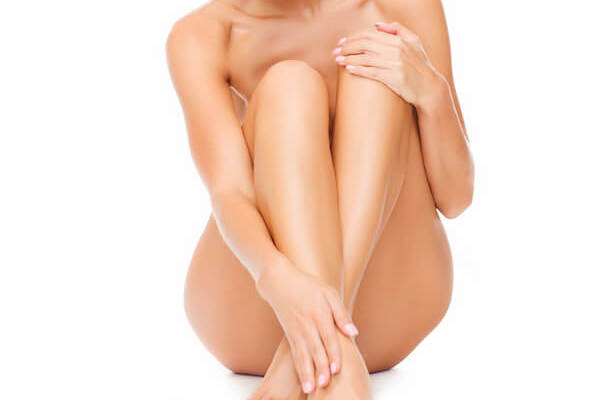 Depending on the size, location, and characteristics of a given mark (i.e. raised or discolored), your scar revision procedure may entail the injection of steroids and/or direct excision followed by reclosure. Steroids, like Kenalog, are anti-inflammatory medications that can help calm the inflammatory response of wound healing and improve some of the characteristics of scars.
These medications do have limitations, however, and will not likely significantly change the appearance of older and larger imperfections.
Large and irregular marks are often best revised by directly excising them and, if possible, reclosing the resultant wound using a meticulous and delicate technique. The goal is to convert a wide and irregular scar into a thin and regular one. In cases where direct primary closure is not possible, more advanced plastic surgery techniques may be necessary.[2]
Recovery and Results
Dr. Yoo will work closely with you in deciding which technique is best for your unique case.
The results and recovery from a scar revision procedure vary greatly depending on the individual and the clinical scenario.
To get a glimpse of your future satisfaction, please visit our reviews page. Our patients' kind words positively shimmer, much like your complexion will after your scar treatment. Dr. Yoo is committed to providing 5-star service to Irvine, Beverly Hills, and their surrounding communities. To join the chorus of our happy, healthy clientele, contact Dr. Yoo today!
Complementary and Alternative Procedures
Scar revision brings an even surface to your complexion, but enhancement is a holistic endeavor. The volume and shape of your skin can be improved in a number of ways. You are the captain of your destiny, and Dr. Yoo is your ideal co-pilot.
Dermal Fillers
When your skin becomes scarred, it can contort around the blemish in a number of disfiguring ways. The scar may pull down its surrounding tissue, creating an unsightly divot. A scar may also perch above the adjacent plane of the skin. To correct uneven surface gradations, consider the benefits of a dermal filler.[3] Solutions like Juvéderm and Restylane use hyaluronic acid, a substance that occurs naturally in the human body, to plump depleted areas. Other dermal fillers such as Radiesse leverage the structural support of calcium microspheres to add volume to the skin.
Earlobe Repair
Some scars appear on specific areas of the body that require special attention. Dr. Yoo has perfected his earlobe repair techniques to restore ears to their former selves. Dr. Yoo is the best reconstructive surgeon in Southern California, so a visit with him is music to your earlobes. To benefit from Dr. Yoo's dedication and expertise, please call (949) 861-3340. 
FAQ
How much does scar treatment cost in Beverly Hills?
Each scar is unique and every patient is special. To address scar tissue, Dr. Yoo takes a focused, customized approach. His medical techniques are reflected in his transparent pricing. Dr. Yoo will provide you with a cost estimate for your scar treatment during your consultation.
References
Sommerlad, B. C., & Creasey, J. M. (1978). The stretched scar: a clinical and histological study. British Journal of Plastic Surgery, 31(1), 34-45. https://doi.org/10.1016/0007-1226(78)90012-7 
Garg, S., Dahiya, N., & Gupta, S. (2014). Surgical scar revision: an overview. Journal of Cutaneous and Aesthetic Surgery. 7(1), 3–13. https://doi.org/10.4103/0974-2077.129959 
Kasper, D. A., Cohen, J. L., Saxena, A., Morganroth, G. S. (2008). Fillers for postsurgical depressed scars after skin cancer reconstruction. Journal of Drugs in Dermatology: JDD. 7 (5) 486-487. PMID: 18505145. Retrieved from https://europepmc.org/article/med/18505145