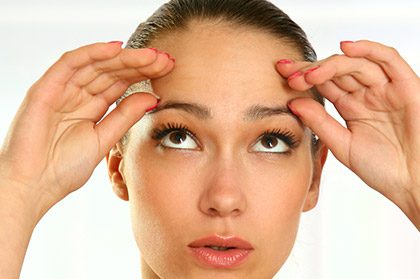 Browlift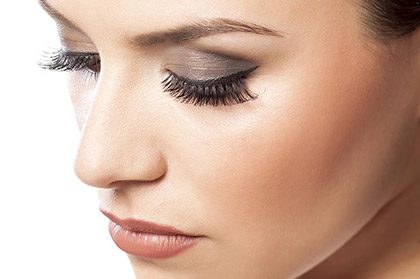 Eyelid Surgery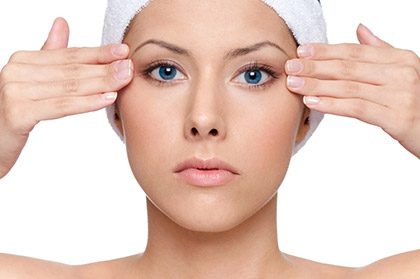 Facelift & Neck-Lift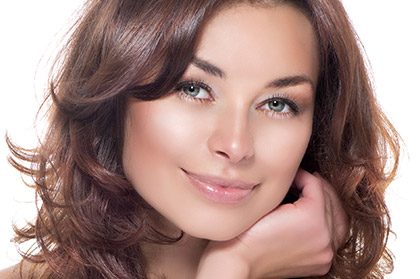 Facial Fat Transfer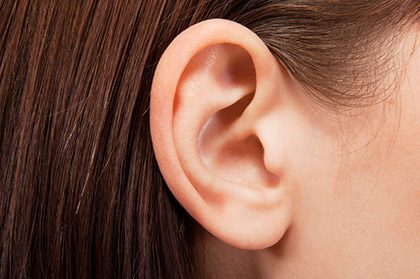 Ear Surgery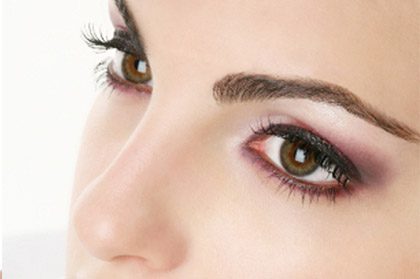 Revision Rhinoplasty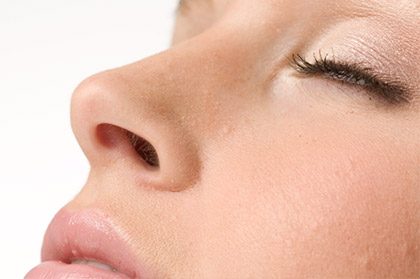 Rhinoplasty
Plastic surgery is an effective and long-lasting means of addressing a wide variety of facial aesthetic concerns. From wrinkles and fines lines to
loose skin and volume loss
, our facial appearance gradually undergoes a dramatic change as we age. As the years pass, many of the body's processes that keep skin smooth and youthful begin to decline. This process is known as intrinsic aging. Other factors like stress, diet, and lifestyle choices play a significant role in our appearance. To correct these cosmetic conditions,
Dr. Michael J. Yoo
, a board-certified plastic surgeon, uses different surgical techniques to help achieve the patient's desired aesthetic. While one of these procedures may be best for you, Dr. Yoo commonly complements a procedure with a strategically selected additional treatment for
complete facial rejuvenation
. To learn more about how Dr. Yoo and his team can help you look and feel your best,
schedule a personal consultation
at our Beverly Hills or Newport Beach offices. Dr. Yoo and his team will be able to assess your needs and determine which procedure is right for you. To speak with a member of our team directly, please call
(949) 861-3340
.
Before and After Photos
Before and After Photos
About Facial Aging
As we age, our facial features start to droop and sag, causing us to lose our glowing appearance. These changes can cause our faces to look
older
than we actually are! While topical agents like creams, serums, and lotions aim to restore our face's youthful shine, they often leave patients with underwhelming results. While they may alleviate surface-level blemishes, these products
don't go far enough
to address our skin's internal structures, where the main drivers of facial aging reside. These two main factors are collagen depletion and volume loss.
Loss of Collagen Production
Interwoven in our skin's internal structure are collagen and elastin fibers. These fibers are tensile and strong. They fight against gravity, sunlight, and free radicals to keep our skin
tight and wrinkle-free
. 70%-80% of our body's natural collagen supply resides in our skin.
[1]
Fibroblast cells in our dermis generate new collagen and elastin fibers to
replace or repair
damaged ones. However, as we get older, these fibroblast cells weaken, producing less collagen and elastin. Over time, our existing collagen fibers lose slack and tension, causing our overlying skin to wrinkle and crease. Different external factors like an unbalanced diet, poor stress management, smoking, and unprotected UV exposure weaken fibroblast cells further. By 50 years old, we have
lost about 30%
of our collagen supply
[2]
— and that number, unfortunately, keeps dropping.
Volume Loss
Also, with age, our soft tissue loses fullness in certain areas. These areas include the jawline, under the eyes, and around the cheekbones. This loss of fullness occurs when subcutaneous fat pads
shift
from one part of the face to another. For example, nasal folds around the nose and above the mouth are a common sight in an aged face. These folds are made when the malar fat pads
gradually slide forward
and down to bulge against the nasolabial crease.
[3]
The loss of healthy collagen fibers results in the skin being unable to retain the defining arcs and contours of our youth, so, over time, the fat pads around our face fall to lower areas. This relocation of fat pads often results in unwanted fat under the chin and loose skin around the jawline, creating jowls.
Unlocking your Aesthetic Potential
While there are different cosmetic conditions that stem from age-related changes, there are many we are born with. Most of us are born with facial features we want to enhance, diminish, or alter entirely. With Dr. Yoo's collection of face procedures, he can address features like the nose, ears, and forehead. This collection of face procedures is popular for patients of all ages who wish to finally look how they feel. The first step is to
schedule a personal consultation
at either our Beverly Hills or Newport Beach offices!
Browlift
A
browlift
is a cosmetic procedure to lift a
drooping or sagging
brow back to its original, alert orientation. Dr. Yoo uses this procedure to reduce wrinkles and sagging skin while helping the patient appear younger and more attentive. For many patients, a sagging brow can
cause vision concerns
and may even go so far as to impair sight. With four different browlift techniques, Dr. Yoo can address a variety of age-related concerns in and around the brow.
Eyelid Surgery
Dr. Yoo uses
eyelid surgery
to remove unwanted, excess tissue that may block or impair vision. Fat and skin cells can
accumulate
around the eyes, which weigh heavy on the eyes. The tiny muscles that lift our eyelids can become weakened and strained. As a result, patients can experience the formation of bags above their upper eyelids and below their lower eyelids. Luckily, there are specialized surgeries to address both of these concerns To remove this excess tissue, Dr. Yoo makes a discreet incision in the crease of the eyelid and
sculpts away
the unwanted fat and skin cells, tightening muscles if necessary. He then hides the sutures in the eyelids crease, promoting a slimmer, scar-free result. 
Facelift & Necklift
To
smooth away wrinkles and fines lines
in the face and neck, Dr. Yoo offers combined or individual
facelift and necklift
procedures. For a facelift, he makes hairline incisions to undermine the skin and lift the face's aging features. By addressing the underlying structures in the face, Dr. Yoo helps patients
avoid
that "windswept" look
notoriously associated with poorly performed facelifts. He then gently pulls the excess skin and excises the overlapping tissue. Likewise, with a necklift, he makes a hidden incision to adjust muscles, remove excess fat, and then pulls the loose skin taut. When he combines these two procedures, patients see a total facial rejuvenation with only one recovery period.  
Facial Fat Transfer
To correct the facial volume and restore youthful contours in a patient's face, Dr. Yoo uses a
facial fat transfer
. As opposed to other facial contouring procedures that utilize implants or fillers, a facial fat transfer
relocates
the patient's own organic tissue, thereby decreasing the chances of experiencing adverse reactions, and offering longer-lasting results. Many patients carry unwanted fat in several places around their bodies. After removing this fatty tissue through liposuction, Dr. Yoo
purifies
the fat and readies it for injection. He then administers the fat cells into the reduced features around the patient's face. Our patients rave about facial fat transfer because it minimizes one contour to boost another — in one simple procedure! 
Double Chin Treatments
The submental fat pad (the double chin) can be
a trouble spot
for patients of any age. Whether from genetics or aging, fat can accumulate around the double chin. Although diet and exercise are often seen as the dynamic duo for fat loss, they do little for a stubborn double chin. For these patients, Dr. Yoo offers Kybella or Double Chin Liposuction!
Kybella
Kybella
is a simple injectable that, when injected into the submental fat pad, irreversibly disrupts the adipocyte membrane (adipocytolysis), leading to a mild inflammatory response followed by gradual macrophage-induced phagocytosis of cell debris. Over time, a wave of white blood cells treats the affected tissue and wash away the converted fat cells. Then, the body begins the inflammatory phase where growth factors trigger collagen production under the chin, tightening the appearance of the patient's jawline. 
Double Chin Liposuction
Patients interested in
longer-lasting results
should consider
double chin liposuction
. First, Dr. Yoo makes a discreet incision. Then, he uses a cannula to aspirate the fat tissue from their connective tissue under the skin. By first removing the fat cells directly, Dr. Yoo then adjusts the patient's chin to
their jawline's natural contour.
This procedure produces a stronger, more pronounced chin and eliminates the unwanted appearance of a double chin. 
Ear Surgery
Also known as otoplasty,
ear surgery
corrects the projection or appearance of a person's ears. After administering light sedation, Dr. Yoo makes small incisions behind the ears to access the cartilage. He then uses sutures to
pull the ear fold back
. This process makes the ears appear more flush with the head. The entire procedure takes only one to two hours to complete. 
Rhinoplasty
A
rhinoplast
y, often called a nose job, is a surgical solution to
eliminate
a prominent bump, uneven bridge, or unbalanced shape in the nose. Dr. Yoo tailors the procedure to each patient, allowing them to undergo either an
open or closed
rhinoplasty or receive an approach specific to their
ethnicity
. 
Revision Rhinoplasty
For those who have recently undergone rhinoplasty and are unhappy with their results from another surgeon, Dr. Yoo offers
revision rhinoplasty
. In revision rhinoplasty, Dr. Yoo uses the same incision sites to
correct any mistakes
the other surgeon made. He then aims to achieve the patient's intial desired shape. The nose is the face's central feature and when it is uneven or imbalanced the entire face's appearance can appear asymmetrical. 
Personal Consultation 
The first step is to schedule a personal consultation at either our Newport Beach or Beverly Hills offices. We will
assess your cosmetic concerns
and recommend a comprehensive treatment plan to achieve your desired aesthetic. Fill out this
online form
to request an initial consultation!
How Much Do Facial Procedures Cost in Southern California?
The cost of your facial procedure(s) depends on the surgery you receive and your treatment's surgical requirements. Also, since many of these procedures are easily complemented with another, we
often combine procedures
to allow for only one recovery. We will discuss and determine the price of your treatment plan during your consultation. Those interested in learning more about previous patients' experiences can check out our
reviews page
. Be sure to read up on our
blog
to learn more about the plastic surgery industry. If you have any questions, please don't hesitate to call us at
(949) 861-3340
.
References
Oikarinen A. (1994). Aging of the skin connective tissue: how to measure the biochemical and mechanical properties of aging dermis. Photodermatology, photoimmunology & photomedicine, 10(2), 47–52.

https://pubmed.ncbi.nlm.nih.gov/8043384/

Shuster, S., Black, M. M., & McVitie, E. (1975). The influence of age and sex on skin thickness, skin collagen and density. The British journal of dermatology, 93(6), 639–643.

https://doi.org/10.1111/j.1365-2133.1975.tb05113.x
Sydney R. Coleman, MD, Rajiv Grover, BSc, MB BS, MD, FRCS (Plast), The Anatomy of the Aging Face: Volume Loss and Changes in 3-Dimensional Topography, Aesthetic Surgery Journal, Volume 26, Issue 1_Supplement, January 2006, Pages S4–S9,
https://doi.org/10.1016/j.asj.2005.09.012