As years go by, we tend to lose volume in our face, making things like smile creases and crow's feet more noticeable. Like Botox, dermal fillers have become a very popular way to enhance one's appearance and add fullness to the face quickly and with minimal to no downtime.
What are Dermal Fillers?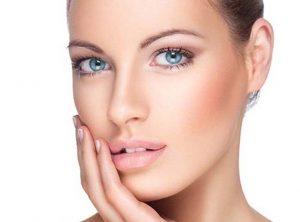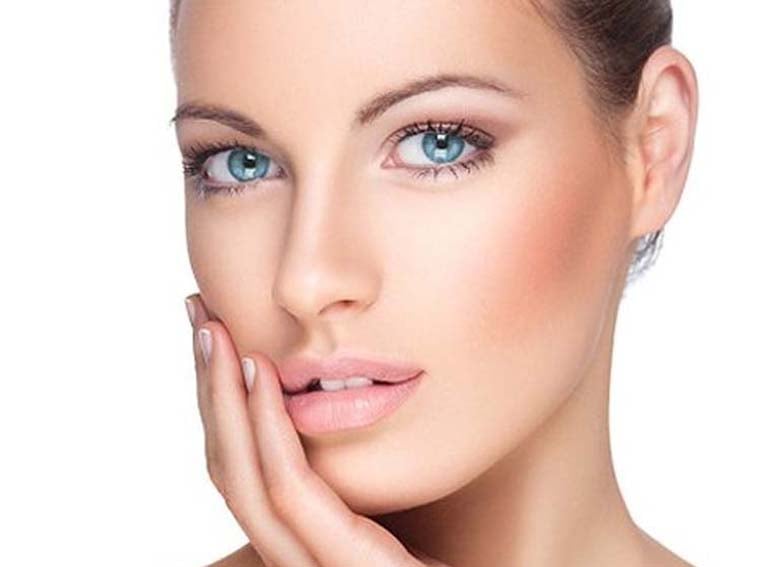 Dermal fillers are a non-surgical solution to achieving a full, youthful facial contour. There are various popular dermal filler formulas that can all offer incredible results. One of the most common types of dermal fillers are hyaluronic acid fillers. Hyaluronic acid is found naturally in our bodies and is responsible for retaining moisture in the skin and keeping it hydrated and smooth.
Unfortunately, as we get older, this substance begins to deplete. Hyaluronic acid fillers reverse this process and restore volume in the face. Other popular dermal fillers stimulate the bodies natural production of collagen, another ingredient in our bodies that is responsible for maintaining smooth, supple skin. Dermal fillers are not permanent and the longevity of the filler depends on the specific formula.
Why Choose Dermal Fillers?
There are a number of ways fillers can add volume and fullness to the face. Here are just a few examples of its uses:
Filling in lines and deep creases on the face
Adding volume to areas that have become caved or more shallow with age (i.e. cheeks)
Lip augmentation
Dermal fillers are often a preferable option to more invasive surgical procedures, like facelifts or facial implants. Invasive procedures require a far more intensive recovery period, have higher health risks, and typically cost more. Many patients also choose dermal fillers over less natural formulas like Botox because they work with the body's innate biology.
Popular Fillers
Hyaluronic acid-based fillers like Juvéderm and Restylane are among the most popular types of fillers; however, there are many other brands and types to choose from. In some individuals, when combined with Botox, fillers can provide an even more beneficial effect. For those interested in adding volume to the face and enhance their appearance, please schedule a consultation with Dr. Yoo in Irvine or Beverly Hills and he will be more than happy to discuss the benefits of dermal fillers.
Juvéderm
Juvéderm is a popular group of hyaluronic acid dermal fillers, each of which targets a specific part of the face. Juvéderm products work with the body's organic components to yield beautiful, natural-looking results that can last up to a year. Some of the formulas of Juvéderm include:
Juvéderm Voluma XC –
This treatment is designed to plump the cheeks, which tend to become hollow with age. As the skin loses its natural elasticity, the cheeks can lose their youthful shape; Juvéderm Voluma XC helps to recapture the lost volume and restore the face to its former youthful vitality.
Juvéderm XC –
This formulation is geared particularly toward filling in fine lines, creases, and wrinkles that develop due to age or skin damage. This can be applied to the nasolabial folds and marionette lines that make the face appear older.
Juvéderm Ultra XC –
For patients who feel self-conscious because of thin lips, Juvéderm Ultra XC may be the perfect choice. This formulation provides sexy yet natural-looking volume to the lips, making them look full and attractive without appearing fake.
Restylane
Restylane also represents a series of HA-based, animal product-free injectables, which aim to smooth the skin and fill areas that look hollow or sunken. Restylane is most popular for its lip-plumping properties, which have been on the market for longer than most dermal filler products and remain extremely popular.
Restylane –
This original recipe not only adds volume where the face has lost contour, but it can also be applied to deep creases, fine lines and to the lips themselves for a younger-looking smoothness and plumpness.
Restylane Silk –
This product is specifically intended for the lips; in fact, it was the first FDA-approved injectable designed to fill the lips, diminish vertical lip lines, and grant fullness. It remains Restylane's flagship injectable.
Restylane Lyft –
A third product from Restylane is made to augment the cheek area, which is susceptible to drooping and looking hollow in older individuals. However, it can also be used to fix nasolabial wrinkles and smile lines for an overall younger and healthier facial appearance.
Belotero
Belotero is a good option for patients with severe nasolabial folds. It is somewhat more limited in applications than other dermal fillers and carries some risk factors, especially for patients who suffer from allergies. For those interested in Belotero, be sure to consult with Dr. Yoo about any preexisting health conditions or current medications to ensure safety in using the product.
Radiesse
Radiesse is lauded for its ability to make numerous parts of the face look young and fresh through the innovative use of a calcium and water-based combination of microspheres and gel. Radiesse triggers the creation of collagen beneath the skin to fill in lines and sunken areas. Visible effects become apparent almost immediately following injection and many patients report their faces looking more youthful for up to a year afterwards.
Sculptra
This is another longstanding filler used to target smile lines and chin wrinkles. Sculptra has been FDA-approved since 1999 and, like many of its competitors, works by catalyzing natural collagen production in the face, which slows down with age. This product contains poly-L-lactic acid, which acts as a collagen growth trigger. The procedure consists of three injections during a several-month period and effects develop gradually over this time and last up to two years. Specifics of treatment for the patient's own health and beauty goals can be discussed in detail with Dr. Yoo during an in-office consultation.
Consultation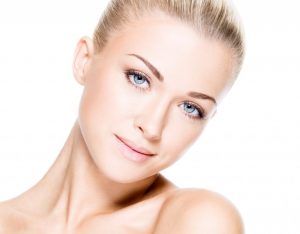 To discover the individual benefits of dermal fillers, request a consultation appointment in Orange County with Dr. Yoo. Once personal goals have been discussed, a detailed analysis of the patient's facial anatomy will be performed to determine if the patient would be a good candidate for dermal fillers. During the visit, Dr. Yoo will discuss the pros and cons of each dermal filler, recommend the best filler or combination of fillers for the individual's case, address concerns and questions, and provide the patient with an estimation of cost based on the treatment customization. Be sure to disclose any pre existing skin or health issues, as well as current prescriptions, as certain medication regimens may need to be stopped or altered to reduce risk of complication.
Treatment
Dermal filler treatment has the benefit of being minimally invasive and therefore requires little to no downtime. It also boasts a rapid healing period and almost immediate results. At the time of treatment, Dr. Yoo will clean the injection sites and numb the areas, if necessary. The injection is then carefully performed to produce the desired results. The procedure is relatively quick and, depending on the number of injection sites, can take anywhere from 15 to 30 minutes. Dr. Yoo will knead the area after injecting to make sure the volume is in the desired locations.
Recovery and Results
Another great perk of this procedure is that there is minimal to no downtime. Patients can resume most normal activities following the dermal filler treatment.
Results are usually apparent right away and will continue to improve over the course of a week. Longevity of results will depend partially on the patient's natural skin composition and the specific problem areas treated. For example, lip injections have a shorter life than those applied to areas like the brow, nasolabial folds, or cheeks. The type of filler the patient receives will also greatly impact how long the results will stay visible. For instance, hyaluronic acid-based products, while more natural, tend not to last as long as other types. This makes them a great option for patients who are trying out dermal fillers for the first time, since they can last anywhere from six months to a year. Synthetic fillers, meanwhile, can last much longer – up to several years. Dr. Yoo will help the patient assess which filler will work best for their case.
Cost
Because of the extensive array and varied applications of dermal fillers, the cost of dermal filler treatment varies. Dr. Yoo will sit down with the patient during the initial consultation to discuss which option is the best for their facial contour, problem areas, and preferred outcome. All of these factors will help dictate the actual cost of the customized procedure.