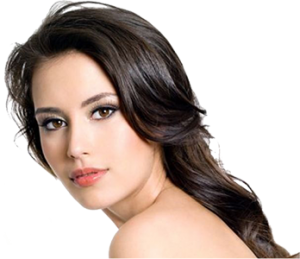 Have you been looking for a nose filler treatment near you? Do you want to change your nose but not undergo an invasive surgery? Dr. Yoo has your solution- a non-surgical nose job! A nose filler procedure uses dermal fillers, which consist of a gel-like substance, to straighten the nose and reduce the appearance of visible irregularities.
Dr. Yoo is a board-certified plastic surgeon committed to providing his patients with their best results. Highly qualified, Dr. Yoo practices only the most modern, proven treatment methods to achieve an ideal balance of natural rejuvenation.
What is a Non-Surgical Nose Job?
A non-surgical nose job, also called a non-surgical rhinoplasty or "the 15-minute nose job," can improve the appearance of the nose in just a few minutes! Non-surgical rhinoplasty can:
Make the nose appear smaller proportionate to the face
Correct bumps and lumps
Straighten the nose's orientation
Fix a drooping nasal tip
Most doctors will start the patient off with a temporary dermal filler, such as Juvéderm, and then move up to a more long-lasting filler. This is one benefit of a non-surgical nose job. Patients can effectively "trial run" their nose job to see how they like it, before committing to a long-term change.
Non-Surgical Nose Job Benefits
Non-surgical rhinoplasty is attractive to many patients, primarily because there is no downtime involved. If you have a demanding job or a busy lifestyle, this procedure is an excellent opportunity for you achieve your aesthetic goals without the inconvenience of surgery. Patients will be able to enjoy their results in as little as an hour and may return to their regular routine directly following the treatment. While patients may experience some initial swelling or bruising, there will be no long term scars and there is no need to commit to a permanent surgical change.
Ideal Candidates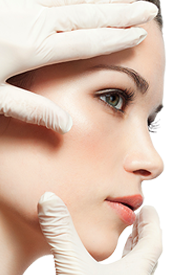 Ideal candidates for a non-surgical nose job are men and women whose noses are fully developed but have bumps, depressions, or a droopy nasal tip.
However, a non-surgical rhinoplasty cannot make the nose smaller. Patients with noses that are too big, excessively wide, have very prominent bumps or lumps, or have been broken may not be good candidates, but here are a number of strategies to restore the nose's balance. Dr. Yoo will be happy to provide photo examples during the consultation. Non-surgical nose job patients should be in good health and not smoke.
The best way to determine one's candidacy for a non-surgical nose job is by meeting with a board-certified plastic surgeon who has special training in performing facial cosmetic surgery, like Dr. Yoo.
Consultation with Nose Filler Expert Dr. Yoo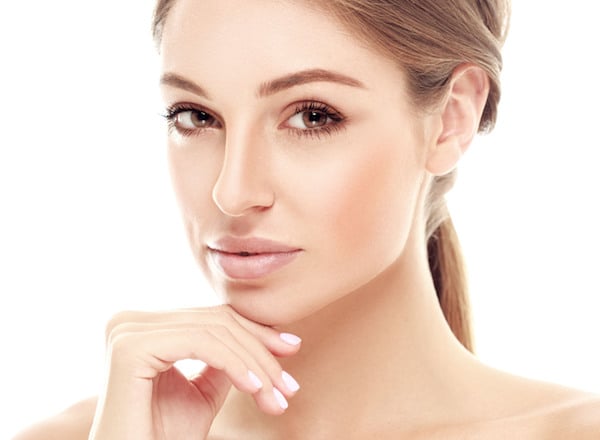 In your personal consultation with Dr. Yoo, you will get the opportunity to create a treatment plan that reflects your unique anatomy and specific cosmetic goals. Dr. Yoo will examine your nose to decide if a nose filler is a good solution for your concerns. He may suggest alternative solutions that will better correct your nose. When examining your nose, he may measure and take photos. This will help him scientifically pinpoint the sites of injection and better plan for the upcoming procedure.
Dr. Yoo and his expert staff want to provide a safe and healthy experience for all of their patients so they can achieve beautiful, safe results. Dr. Yoo will assess your general health and ask about past surgeries, drug allergies, existing health concerns, and current medications and supplements. Current medication regimens may need to be altered to promote a healthy experience. This information will help him understand your concerns and how to provide an ideal treatment.
You will be walked through the steps of a non-surgical nose filler procedure, its risks, and benefits. Dr. Yoo will instruct you on how to prepare for the procedure and what to expect after it is completed.
We encourage our patients to ask questions and talk about their concerns during their consultation. Our staff's goal is for our patients to be well-informed and confident about their choices and options.
How to Prepare
For a non-surgical procedure like nose fillers, preparation is minimal. You will need to avoid applying cosmetic products on your nose before the appointment. We recommend you wear button-up clothing that can be easily removed later without applying pressure to the treated area. Antihistamines and smoking will need to stop being consumed about two weeks before the procedure to ensure a positive experience.
Common antihistamines and supplements that thin the blood and can cause bruising include aspirin, ibuprofen, Motrin and vitamin E. Avoiding these medications before your procedure will help diminish potential symptoms.
This procedure is convenient and requires no downtime. Patients are able to immediately return to their normal routines.
Procedure Information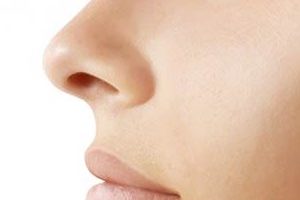 The non-surgical rhinoplasty treatment typically takes 15-30 minutes and is performed in-office. Patients will receive a topical anesthetic to minimize discomfort. The doctor will then strategically inject the dermal filler of choice into and around the nose in order to correct irregularities and enhance the shape. When the injections are complete, the patient may return to their regular schedule. If patients experience discomfort or bruising after their procedure, an ice pack, when lightly applied, may help reduce these symptoms.
Nose Filler Results
Your nose is at the center of your face, helping to create symmetry and balance your overall appearance. With irregularities on the nose, your face can appear asymmetrical. After a non-surgical rhinoplasty, you will enjoy immediately noticeable results that will transform and balance your face! Patients enjoy results for a couple of years. Maintenance appointments can be scheduled to keep results consistent.
Complementary Procedures
Dermal fillers, such as the ones used in a non-surgical rhinoplasty, are excellent at providing transformational results in less than an hour! Your non-surgical nose job appointment can also be the perfect time to receive additional filler injections to provide a comprehensive change in your face. Dr. Yoo offers his patients with many different types of dermal fillers, such as Juvederm, Restylane, Belotero, Radiesse, and Sculptra.
Juvederm and Restylane
These are the most popular fillers offered and are hyaluronic-acid based fillers. Hyaluronic acid is naturally found in the body and helps to keep the skin hydrated and plump. These fillers reduce the appearance of fine lines, wrinkles and improve volume in the lips and cheeks. These fillers last for a few months after which the body naturally absorbs and metabolizes them. Enjoy sensual, full lips or smoother facial skin after one quick treatment!
Belotero
This dermal filler is an excellent solution to nasolabial folds, the deep crease that develops from the edge of the nose to the outer mouth. This filler leaves you looking immediately younger!
Radiesse
This filler is water-based and uses calcium to promote collagen growth and reduce wrinkles and add volume back to the face. Radiesse benefits the structure of your skin and the results can be visible for up to a year.
Sculptra
We use this filler to reduce smile lines and chin wrinkles. This filler contains poly-L-lactic acid which stimulates the growth of collagen. Sculptra injections can last up to two years and give you firmer, glowing skin!
Dermal fillers are excellent, anti-aging solutions that are easy to apply and provide instantly stunning results!
Botox
Botox is a different treatment than dermal fillers. Performed with a syringe and medical-grade, thin needle, these injections relax facial muscle contractions. Botox is an excellent treatment for the dynamic wrinkles and lines that may make you appear angry, tired or worried. Botox is a neurotoxin that temporarily halts the communication between select muscles and nerves. This relaxes the face and helps to smooth out your skin. These injections last for a few months and will require maintenance appointments to keep your results consistent. Botox is a non-surgical opportunity for you to preserve your youth!
If you are interested in adding multiple dermal fillers or Botox injections to your procedure, discuss your options with Dr. Yoo during your private consultation!
Cost of Nose Filler Treatment
A non-surgical rhinoplasty will not incur many of the additional fees that go along with surgical rhinoplasty. However, although patients will not have to deal with anesthesia, operating room costs or recovery garments, non-surgical nose job patients will have to return for more injections if they want to maintain their results. The cost of a nose filler treatment will be provided at the end of the consultation when all factors are considered and accounted for.
With his in-depth knowledge of anatomy and attention to detail, Dr. Yoo will strive to create beautiful, natural improvements. Start your transformational journey today, call us at (949) 861-3340 to schedule your personal consultation with Dr. Yoo!