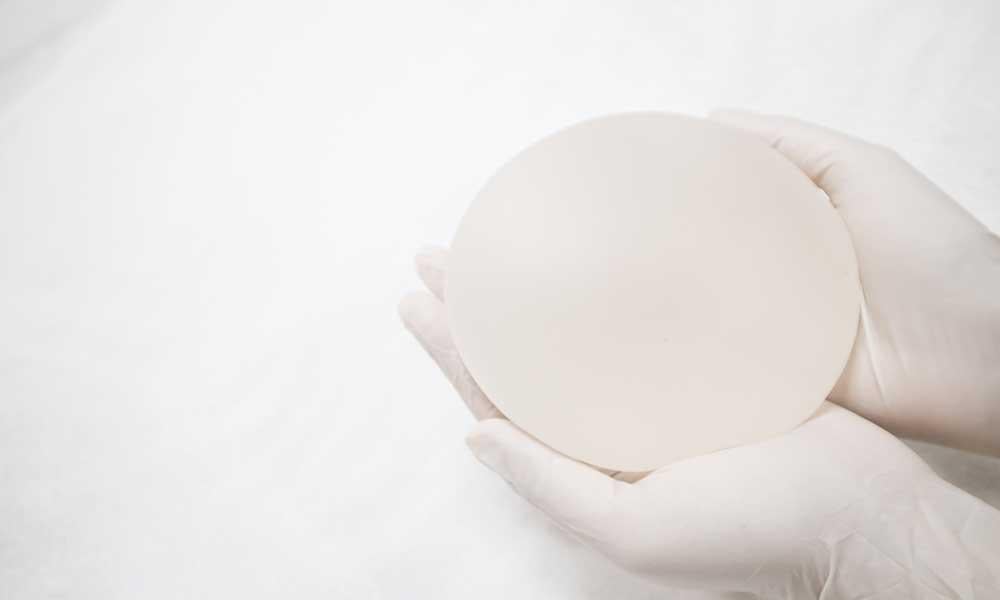 Breast augmentation is the most performed cosmetic surgery in the United States. Many women decide to undergo breast augmentation to enhance how they feel about themselves. Over time, the breast implants you have once loved may now be causing you discomfort, concern, or dissatisfaction. The decision to have your breast implants removed should not be taken lightly. It, instead, should bring you a feeling of relief and comfort.
Dr. Michael J. Yoo, MD is a double board-certified plastic surgeon serving Orange County and Beverly Hills, California. He is committed to providing his patients with the utmost care and compassion. Dr. Yoo is here to assist you on the journey towards enhancing your quality of life. If you are considering breast implant removal, contact Dr. Yoo's Beverly Hills or Orange County office to schedule a consultation.
About
Breast implant removal, also referred to as explant surgery, is a surgical procedure in which a breast augmentation is reversed. Through removing breast implants, women may be able to engage in activities that they once avoided due to their implants. They may also have their health concerns mitigated once the implants are removed. Once the breast implants are physically removed from the body, it can provide women with peace of mind, increased comfort, and enhanced confidence.
Benefits
There are many benefits a woman may experience after undergoing breast implant removal. They will not only be able to be more active, but they may also experience physical and emotional comfort. This, in turn, may enhance self-esteem, reduce health-related worries, and promote an increased feeling of agency over one's body.
Breast Implant Removal Benefits
More balanced silhouette
Increased confidence
Improved physicality
Enhanced comfort
Reduced worry over health
If you are interested in the many benefits of breast implant removal, contact Dr. Yoo's helpful staff at (949) 861-3340 to schedule a private consultation today.
Breast Implant Removal Candidates
Ideal candidates for breast implant removal are relatively healthy women who are unhappy with their current breast implants. They may have experienced breast implant rupture, or are struggling with pain and discomfort. You may be a candidate for explant if you are experiencing any of the following:
Capsular Contracture
Capsular contracture is when the scar tissue that naturally develops around breast implants—also called a capsule—hardens and causes discomfort or deformity in the breast. The capsule may squeeze the implant causing the breast to appear deformed.
Physical Discomfort
The enhanced size of your breasts may cause strain in your neck, back, or shoulders. The increased weight of your breasts may cause bra straps to dig into your skin. Also, the enlarged size of the breast implants may make your chest feel heavy, creating feelings of difficulty breathing.
Dissatisfaction
If your implants no longer suit your body or the image you wish to portray, possibly after losing or gaining weight, pregnancy, or with age, you may opt for breast implant removal. Also, if you are unhappy with the result of your breast augmentation, you may decide to undergo a breast augmentation revision or have your breast implants removed completely.
Quality of Life Issues
You may have been fairly active prior to breast augmentation. Or you may be considering a lifestyle change and want to participate in different activities. This is excellent for your health, but you may find yourself avoiding physical activities due to the size of your breast implants. You may also be avoiding certain clothes or social situations because you may feel self-conscious about your breast implants.
Breast Implant Illness (BII)
Breast Implant Illness is a syndrome, or collection of symptoms found within the general population at any given time. BII is not a medical diagnosis. Women who believe their breast implants are making them sick self-identify with symptoms and are correlating them to their breast implants. Symptoms may include, but are not limited to fatigue, chills, depression, anxiety, headaches, rash, and chronic pain.
Breast Implant Associated Anaplastic Large Cell Lymphoma (BIA-ALCL)
Breast Implant Associated Anaplastic Large Cell Lymphoma is not a cancer of the breasts, but rather of the immune system. There has been a correlation between BIA-ALCL and textured breast implants. However, the FDA advises that breast implant removal is not indicated in women who are not experiencing symptoms. In BIA-ALCL, fluid may accumulate in the space between the capsule that forms after augmentation and the breast implant. Women may experience lumps in the breast or armpits, swelling, tenderness, and/or asymmetry in the breasts. When detected early, Breast Implant Associated Anaplastic Large Cell Lymphoma is curable in most patients.
En Bloc Capsulectomy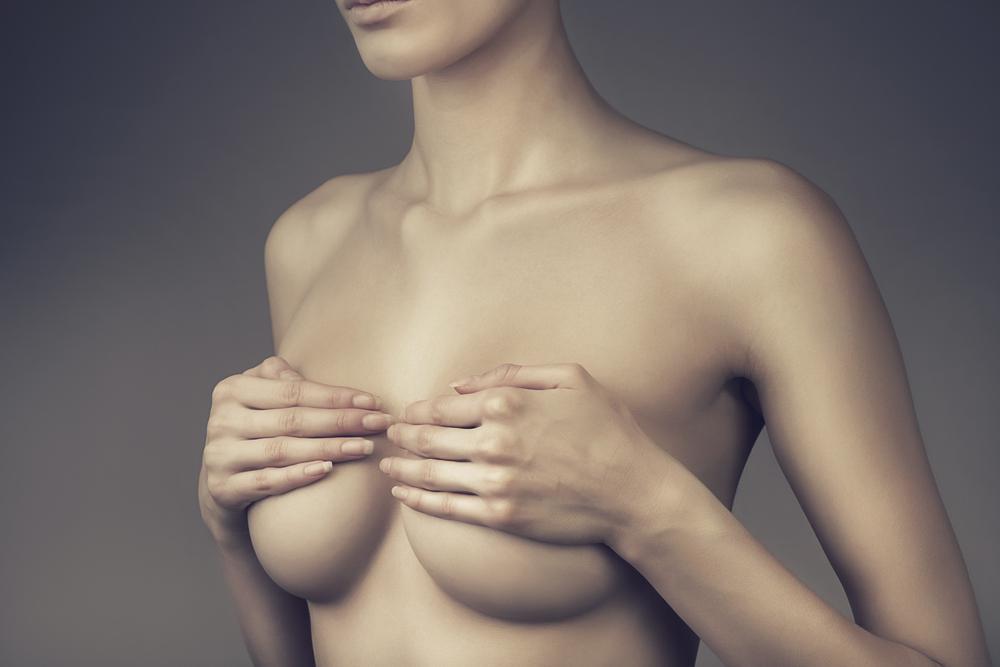 In the event you have health concerns related to your breast implants, en bloc capsulectomy is indicated. En bloc capsulectomy is a procedure where the breast implant and the surrounding scar tissue are removed in one piece. During this surgery, the implant and the capsule remain intact. Dr. Yoo takes special care to not open the capsule and potentially contaminate the healthy breast tissue.
If you are a candidate for breast implant removal or have questions regarding your health and breast implants, reach out to Dr. Yoo's office to book an informative consultation today.
Consultation
During a private consultation with Dr. Yoo, you will have the opportunity to discuss your experience. You will also be asked to share details about your health and medical history. Dr. Yoo will answer any questions you may have to help inform you about the procedure and his approach to surgery. From there, Dr. Yoo may perform a physical examination of your breasts and discuss a customized treatment plan for you. Once this plan is agreed upon, you may be provided with an estimated cost for your procedure.
Call us today to schedule an appointment with Dr. Yoo to learn more about breast implant removal.
Preparing for Breast Implant Removal
Dr. Yoo will inform you of all instructions during your pre-operative appointment. Generally, patients must stop smoking and drinking alcohol for some time prior to and after surgery. You may also be directed to stop taking any medications that may interfere with surgery and recovery. This will include blood-thinning medications, such as aspirin, ibuprofen, and herbal supplements. You will need to appoint a trusted adult to drive you home after surgery and stay with you during the first 24 hours. Dr. Yoo wants to ensure you have a safe and successful surgery and recovery, so following his instructions is imperative.
Procedure
Before surgery, Dr. Yoo will meet with you to review your individualized treatment plan. He will make sure you are comfortable with your decision to undergo breast implant removal at this time. After this discussion, he will mark your breasts with a surgical marker. This is so he can easily identify specific areas of focus, such as anatomical landmarks and incision sites.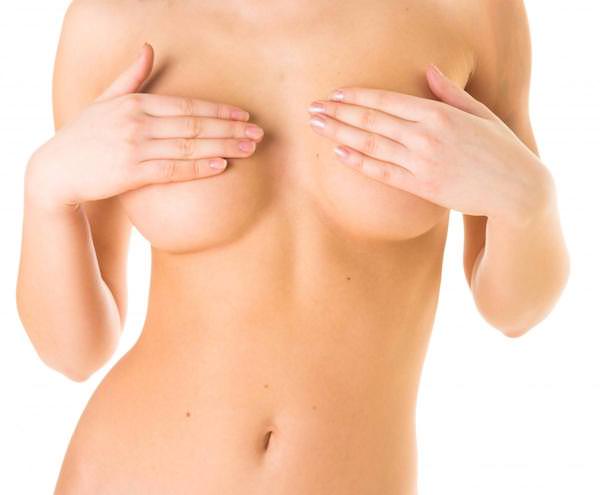 Once in the operating room, you will be given the appropriate anesthesia to keep you comfortable during the procedure. To minimize scarring, Dr. Yoo may utilize the same incisions from your breast augmentation to remove the implants. If you are undergoing an en bloc capsulectomy, the incisions to remove your breast implants will be longer than the original incision for your breast augmentation.
The breast implants will be removed from the breast pocket and if you have opted for a complementary procedure, Dr. Yoo will continue the operation. Otherwise, your incisions will be carefully closed with sutures.
Complementary Procedures
Having your breast implants removed is a personal choice. It is important to note that your breasts may look deflated after explant. If you decide to address the look of your breasts during the same procedure or at any point afterward, Dr. Yoo will discuss your options with you.
Breast Lift (Mastopexy)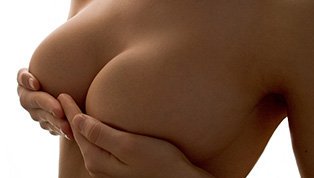 A breast lift is a surgical procedure where sagging of the breasts is addressed. Dr. Yoo will remove excess skin from the breasts, decrease the size of the areolas, raise the nipple-areola complex higher on the chest, and redistribute the breast tissue. This will provide more firmness and upper pole fullness.
Fat Transfer to Breasts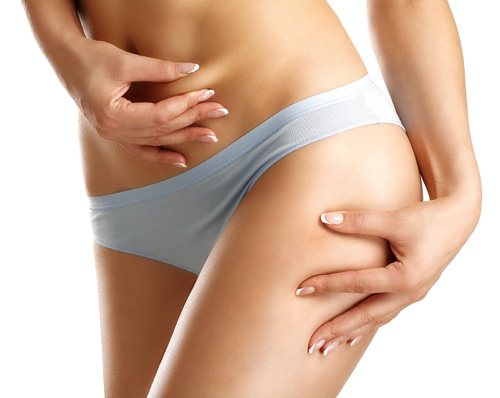 During a fat transfer procedure, Dr. Yoo will perform liposuction on predetermined donor sites such as your abdomen, flanks, back, and/or thighs. The fat will then be purified and reinjected into your breasts after the breast implants are removed. This procedure can slim areas of your body and provide extra volume in your breasts without the need for implants.
Recovery
The recovery period will be unique to you. Your body's natural healing process and your ability to follow Dr. Yoo's directions carefully will influence your recovery experience. Many women report the recovery for breast implant removal is more tolerable than their breast augmentation.
After breast implant removal, you can expect your breasts to feel tender and swollen. You will need to wear a surgical bra after your breast implants are removed. Drains may be placed to help minimize fluid build up in the breast pocket. You may return to work after about one week and may resume more strenuous activities after about six weeks. If you do not receive a breast lift or fat transfer augmentation at the same time as your explant, your breasts may appear deflated.
If at any time you experience excessive pain in your breasts, be sure to reach out to Dr. Yoo immediately by calling (949) 861-3340 to discuss how to manage discomfort and follow up during your recovery.
Breast Implant Removal Results
Dr. Yoo is an aesthetic artist. While results will vary between patients, the overarching goal may be the same: to help patients look and feel their best! You will notice a change in your bust size, increased comfort, and enhanced confidence after breast implant removal.
Ready to experience the life-changing results of breast implant removal for yourself? Contact Dr. Yoo and his staff to schedule a one-on-one consultation!
Cost of Breast Implant Removal in Southern California
Breast implant removal is a highly customized procedure. Because of this, the cost will vary between patients. If Dr. Yoo determines you are a candidate for breast implant removal in Beverly Hills or Orange County, pricing will be discussed with you during your private consultation.
FAQ
WILL I NEED A BREAST LIFT AFTER EXPLANT?
Depending on your aesthetic goals and expectations, you may or may not decide to undergo a breast lift in addition to breast implant removal. You may wait at least 90 days after explant to decide to receive a breast lift. Your breast tissue may contract after implant removal and may not warrant the need for a breast lift. If you experience significant deflation, sagging, or drooping of the breasts, you may discuss a breast lift procedure. During your consultation, Dr. Yoo will take into consideration your skin quality and the amount of breast tissue and discuss your options to enhance your breasts after explant. The consultation will inform your treatment plan, including the need or your desire to undergo a complementary breast lift.
Additional Resources
American Society of Plastic Surgeons. (2020). Breast Implant Removal: Implant Removal. Retrieved from https://www.plasticsurgery.org/cosmetic-procedures/breast-implant-removal
The Aesthetic Society. (n.d.). Breast Implant Illness – Frequently Asked Questions/Talking Points. Retrieved from https://www.surgery.org/sites/default/files/downloads/BII-Talking-Points-FINAL-1.15.19.pdf
American Society of Plastic Surgeons. (2019). Breast Implant Associated Anaplastic Large Cell Lymphoma. Retrieved from https://www.plasticsurgery.org/patient-safety/breast-implant-safety/bia-alcl-summary