Sagging skin that droops under the upper arms, also known as "bat wings," can create an unflattering appearance. Fortunately, this problem area can be effectively addressed by a surgical procedure called brachioplasty, more commonly referred to as an arm lift. This procedure reshapes and tightens the upper arms by removing the excess skin and fat.
An arm lift can shape your arms to achieve a more toned contour, giving you the confidence to wear sleeveless shirts and tank tops. Dr. Yoo, an arm lift expert, will help you achieve the look you desire through this arm lift procedure.
To find out if you are a good candidate, please contact our Orange County office today and schedule a private consultation with Dr. Michael J. Yoo.
What is an Arm Lift (Brachioplasty)?
A brachioplasty, or an arm lift, is a surgical procedure designed to remove sagging skin from the upper arms. When performing an arm lift, the surgeon produces a more proportional and shapely appearance. Diet and exercise can only do so much and does not correct excess skin. Age, genetics, and weight loss can stretch the skin and cause a saggy appearance that can only be fixed through surgery. People of all body types and shapes can be good brachioplasty candidates.
The length of the incision depends on the amount of excess skin that is present, and in some individuals, can be as minimal and well concealed as an incision in the armpit. Excess fat may then be removed with either liposuction or directly excised. The result of an arm lift is a more youthful and taut appearance of the upper arms.
Before and After Photos
Candidates for an Arm Lift
Brachioplasty candidates typically want to restore a youthful appearance to their arms by tightening sagging, excess skin. If you have recently lost a significant amount of weight and are left with excess skin in the upper arm area, this procedure may be for you.
The arms are one of the most challenging regions of the body to remove excess fat. Loose, sagging skin on the underarm can be incredibly resistant to change. You can have toned, fit arm muscles but still experience sagging skin. If you're experiencing loose skin that is unresponsive to exercise, schedule a consultation at our beautiful Irvine or Beverly Hills offices. Dr, Michael Yoo will help you attain the attractive, symmetrical arms that you've been dreaming of.
You may seek an arm lift for one of the following reasons:
To treat excess skin after massive weight loss
To reverse the natural aging process
To attain a slimmer arm contour
To feel more confident and comfortable in your own skin
Arm Lift Techniques
There are different arm lift techniques that Dr. Yoo offers to his patients. The best one for you will depend on your individual needs and the amount of excess skin that resides in the upper arms. During your consultation, Dr. Yoo will work with you to determine which arm lift technique will be used to help you achieve your aesthetic goals.
Standard Brachioplasty
Standard Brachioplasty procedures are performed by making an incision on the inside of the arm. The discreet placement helps hides the surgery scar. The cut runs from the elbow to the top of the armpit area, correcting mild to moderate skin laxity. After making the incision, Dr. Yoo will remove excess skin and fat from your arm, then closing it with sutures.
Extended Brachioplasty
This is the perfect option for people who have lost a large amount of weight. Extended Brachioplasty, also called L-shaped Brachioplasty, uses a longer incision than the standard method. The surgeon makes an L-shaped cut that runs from the base of the armpit, to the elbow, and an addition incision from the chest to the armpit. This method gives Dr. Yoo ample room to reshape the arm's contour. This technique is most commonly chosen for extreme weight loss patients to ensure their best results.
Mini Brachioplasty
Patients who are suffering from minimal to mild sagging in the upper arms can benefit from having a Mini Brachioplasty performed. The incision is made solely in the armpit area, allowing the scar to be easily hidden at all times. Although this incision is smaller, it provides a subtle correction to skin laxity, leaving the most natural looking, seamless results.
What To Expect During the Consultation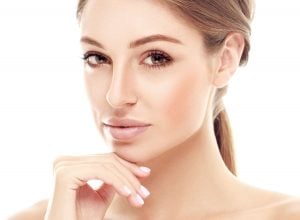 During your private consultation with Dr. Yoo, you will get a better understanding of what you can expect for the arm lift procedure. You are encouraged to ask any and all questions that you have during this time so that you feel completely comfortable with the procedure process because deciding to undergo the arm lift procedure. Dr. Yoo will discuss all of your options with you and will work with you to devise a personalized surgery plan that meets your exact needs.
He will examine you thoroughly, assessing your medical history and the current condition of your arm. Your natural shape and aesthetic goals will guide the doctor's decision when choosing the best technique to suit you.
At the time of the consultation, you will also be able to look through numerous before and after photos of past arm lift patients to help you have a better idea of what to expect.
Preparation
It is recommended that you follow Dr. Yoo's instructions carefully to ensure the best results.
We ask our Brachioplasty patients to follow a few simple steps in the weeks leading up to their procedure to ensure their safety and the best results. You should refrain from smoking for at least 4-6 weeks leading up to your surgery date. You'll also need to avoid smoking for a few weeks after your surgery. Anti-inflammatory drugs and certain herbal supplements should be avoided for at least two weeks before your procedure to reduce the risk of excessive bleeding or bruising.
Prior to surgery, make sure that you have all of your prescriptions filled and arrange for a ride home following your procedure. We also recommend making essential items, such as toiletries, easily accessible during initial healing.
Procedure
A brachioplasty procedure usually takes around 1-2 hours to complete, after which, you are free to return home and begin your recovery. Some patients find that they have more dramatic results if they combine the procedure with liposuction to remove excess fat in the arms as well. Dr. Yoo will discuss this option at the time of the consultation.
Brachioplasty surgeries are performed under either local or general anesthesia, depending on the extent of treatment needed.
Once the necessary incision(s) have been made, Dr. Yoo will then carefully remove excess fat and skin before reshaping the arm in a proportional fashion. Patients who are experiencing extreme sagging may require a more extensive technique, such as the extended arm lift.
Longer incisions will produce larger scars, but they fade with time and good self-care. Dr. Yoo will make sure that the incisions are as discreetly placed as possible to leave you with the most natural-looking results.
Recovery
Once your procedure is complete, you will be able to leave our facilities and start your recovery in the comfort of your own home. You may experience swelling and bruising during the first few days after surgery, this is normal and will subside on its own. Over-extension and over-flexion of the arm at the elbow joint is to be avoided for at least 3-4 weeks to allow proper healing.
Because the anatomy of every patient is different, recovery times and results can vary. In general, however, visible results of this procedure should be apparent immediately following your arm lift. After swelling has subsided, many patients enjoy the permanent results of this procedure for years to come.
After the surgery, both of your arms will be wrapped in compression sleeves. This will help the swelling subside and allow the skin to form nicely to the arm's new contour. Some patients will require drains to capture excess fluid, which will be removed during the first post-op visit.
If you're feeling any discomfort, Dr. Yoo will prescribe medication to ease your symptoms.
Results
After your arm lift procedure is complete and your body has healed, many patients have reported very satisfying results. Your arms will become more shapely and well-defined, providing you with a new found confidence. Many patients now enjoy wearing more form-fitting clothing or even sleeveless T's!
After a few months, you will be able to fully experience your arm lift results. Maintain a healthy dieting and exercise plan can help you enjoy your results for years to come. Dr. Yoo's arm lift procedure gives patients the ability to have beautifully proportional arms after suffering from sagging, excess skin.
Cost
The price of your arm lift will depend on your goals and the amount of correction that is needed. Pairing the procedure with other plastic surgeries, such as liposuction, will affect your overall cost but will also provide more comprehensive treatment for your upper arm concerns. During your consultation with Dr. Yoo, he'll be happy to provide you with a customized arm lift quote.
Call (949) 861-3340 or click here to request a consultation with one of Orange County's leading cosmetic physicians, Dr. Michael J. Yoo.