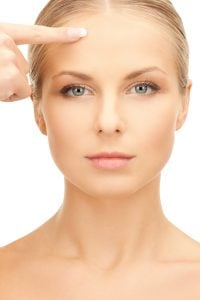 Forehead reduction surgery, also known as hairline lowering surgery, is a surgical procedure to reduce the height of the forehead. The procedure can help patients who feel that their forehead is too large, or those who have a high hairline that they would like to lower. The procedure can also be used to improve the slope of the forehead and reduce its overall size.
For some patients, a high forehead can cause them to feel self-conscious about their appearance, At Michael J. Yoo, MD, board-certified plastic surgeon Dr. Yoo performs this procedure with precision and artistry to achieve optimal results that leave you looking naturally beautiful. To learn more about forehead reduction surgery, contact us today at (949) 861-3340 to schedule a consultation at our Beverly Hills or Newport Beach office. Alternatively, you can fill out a simple form on our website.
What is Forehead Reduction Surgery?
Forehead reduction surgery is a cosmetic procedure designed to reduce the size of the forehead and lower the hairline. It can be performed when there is excess tissue at the brow ridge (the supraorbital torus), which is a prominent bony structure between the eyes and across the bridge of the nose. It can also extend the hairline forward by removing excess skin.
For Men: Hairline lowering surgery may be an alternative to follicular unit extraction (FUE) hair transplantation to restore a natural-looking hairline.
For Women: Forehead reduction can reduce the upper brow area, for a softer, more feminine appearance.
For Trans Women: Forehead reduction can be combined with other facial feminization surgeries to make subtle but essential gender-affirming changes.
Although we may not think of them as the most noticeable facial features, our foreheads often play a key role in our overall appearance. A disproportionately large forehead may make a patient appear older, more masculine, and less attractive. (1) They may include a ridge at the brow or an uneven forehead contour, and in some cases, this may even impact the physical position of the eyebrows themselves. With forehead reduction surgery, a patient can address these issues in a single procedure that willhelp them regain confidence.
What Happens During the Procedure?
The procedure is typically done under general anesthesia and takes about two to three hours. It involves making an incision along the hairline to access the bone and muscle underneath. The bone and muscle are then reshaped to create a more aesthetically pleasing forehead shape. The scalp is then reattached to the new forehead shape, and the incision is closed with sutures. When conducted by an experienced plastic surgeon, the procedure is effective and safe, with high patient satisfaction. (2)
Benefits
The benefits you will enjoy from Dr. Yoo's approach to forehead reduction surgery include:
Reduced forehead size for a more harmonious facial balance
Lowered hairline for a more youthful appearance
Improved brow position for an enhanced facial structure
Greater confidence due to improved self-image
Subtler facial features for a more natural look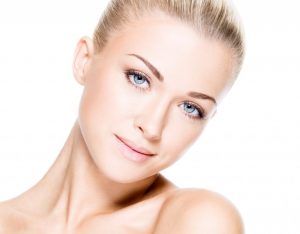 There are many aesthetic benefits to hairline lowering surgery. By reducing the size of the forehead, this procedure can make your face look more balanced and proportional. Additionally, it can help to bring out the natural beauty of your features, such as your eyes and cheekbones. For those who are self-conscious about their high forehead, this procedure can give them a much needed boost of confidence.
Dr. Yoo understands how important it is for our patients to look and feel their best. That's why we always strive to provide our patients with the highest level of care and treatment. If you're considering forehead reduction surgery, contact us today at (949) 861-3340 to schedule a consultation.
Personal Consultation
A personal consultation at our office in Beverly Hills or Newport Beach is the first step for you to decide whether forehead reduction surgery is right for you. After assessing your medical history and discussing your cosmetic concerns, Dr. Yoo will note the size and shape of your forehead. He will evaluate the condition of your hairline, muscles, and skin and ask you to describe your cosmetic concerns. This will allow him to determine whether you are a good candidate for the surgery and the best approach.
Forehead reduction surgery is commonly performed, but it isn't appropriate for all patients. Dr. Yoo will be able to recommend the best course of action for your concerns. Meeting with Dr. Yoo is the best way to learn about all the options available.
Contact our office today to schedule a consultation for your forehead reduction surgery. Dr. Yoo can address any questions you have about the procedure so that you can make an informed decision regarding your treatment. To book a one-on-one appointment, call our office at (949) 861-3340. We also offer virtual consultations for those unable to make it to our offices. Just follow the prompts and one of our staff members will be in touch.
Preparation
Once your surgery is scheduled, you'll receive a list of preoperative instructions. It is important to follow these diligently to ensure that your procedure goes smoothly. They may include:
Ceasing the use of blood thinning medications and dietary supplements (e.g. aspirin, ibuprofen, vitamin A), and other medications as instructed
Stopping any nicotine use in the weeks leading up to your surgery and living nicotine-free for the duration of your recovery
Filling all necessary prescriptions ahead of time before your procedure
Coordinating a ride home and escort to help you for the first 24 hours
Arrange time at home away from work and social commitments
Making sure you are well-prepared for your surgery will enjoy a quick recovery and the very best results possible.
Hairline Lowering Surgery Procedure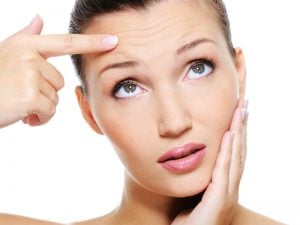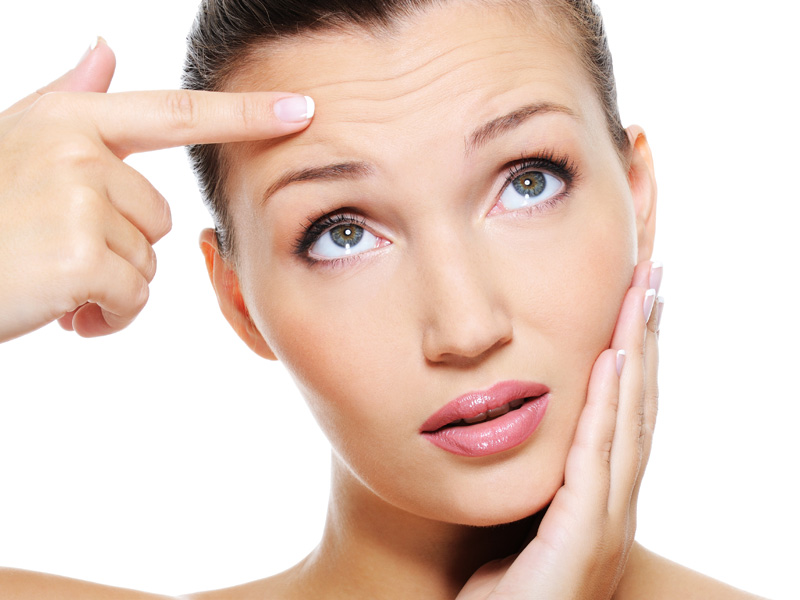 Before your forehead reduction surgery begins, you'll have the opportunity to review the details of your treatment with Dr. Yoo. The incision is carefully made at the upper forehead border, after which, the hairline is then lowered to the desired level. Depending on the extent of your forehead reduction surgery, the incision may be extended behind the ears. Skin and tissue from the forehead is then removed and the incisions are closed using sutures and surgical tape.
Learn more about plastic surgery in Beverly Hills by reading Dr. Yoo's blog.
Recovery and Results
After your forehead reduction surgery, Dr. Yoo will bandage and dress the area in a way that supports it well and minimizes swelling. Swelling and bruising are normal in the first few days after your procedure, especially around the eyes. During this time, we recommend doing the following:
Follow your wound care instructions carefully.
Apply ice to your upper face periodically for up to three days.
Keep your head elevated when resting to help reduce swelling.
You may resume showering, but avoid soaking the area.
Do not drive until you have stopped taking prescription pain medication.
Manage discomfort with over-the-counter medication where possible.
Continue to refrain from using aspirin and aspirin-containing medications for 2 weeks.
You'll return for follow-up appointments so that Dr. Yoo can monitor your healing. You may resume work after two weeks, unless your job is physically demanding. Please avoid activities that involve a lot of movement, especially straining and lifting, for the next several weeks until instructed otherwise.
Once you've fully recovered from your forehead reduction surgery, you'll notice a smoother, lower hairline. You'll enjoy a profile with enhanced contours, better facial balance, and a boost in confidence. Any scarring is carefully concealed and results are natural-looking.
Other Facial Plastic Surgery Procedures
Nose Surgery (Rhinoplasty)
Rhinoplasty, more commonly known as a nose job, is a popular facial surgery performed to enhance the appearance of the nose. By changing the shape of the nose and its proportions, this procedure can help create a more balanced facial appearance and give the patient a boost in self-confidence.
Eyelid Surgery (Blepharoplasty)
Blepharoplasty, also known as eyelid surgery, is a cosmetic procedure that improves the appearance of the eyes by removing excess skin and fatty tissue from the upper and lower eyelids. The surgery can help to eliminate sagging upper eyelids and puffy bags beneath the eyes. It can also adapt the East Asian monolid. Many people who are unhappy with the appearance of their eyes find that blepharoplasty can make them look more youthful and alert.
Facelift
For those looking to rejuvenate their face and restore a youthful facial appearance, facelifts are the gold standard. A facelift, or rhytidectomy, is a surgical procedure that improves the signs of aging in the face and neck by lifting and tightening underlying tissues and muscles, as well as removing excess fat and skin. It can also be used to improve jowls, sagging eyebrows, loose skin on the neck and even double chins.
Cost of Forehead Reduction in Beverly Hills
The cost of your forehead reduction surgery will be determined after your personal consultation has given Dr. Yoo a clear idea of your goals. To book a one-on-one consultation with us, please call (949) 861-3340 or reach out to us via our online inquiry form.
FAQ
Does forehead reduction surgery help with wrinkles?
Forehead reduction surgery does not address wrinkles. If you are primarily concerned with smoothing out wrinkles on your forehead, you may want to consider a forehead lift instead. 
What are some alternatives to forehead reduction surgery?
If you are looking to reduce the size of your forehead but do not wish to undergo surgery, there are non-surgical alternatives. Injectable treatments such as Botox and dermal fillers can be used to reduce the appearance of forehead wrinkles and minimize the look of a large forehead.
How much does forehead reduction surgery cost in Beverly Hills?
The cost of a forehead reduction surgery will vary from patient to patient depending on their individual treatment plan. The techniques, anesthesia, and extent of surgery required will determine your cost. You will be provided with an accurate estimate for the price of your procedure following your personal consultation.
References
Vila PM, Somani SN, Wafford QE, Sidle DM. Forehead Reduction: A Systematic Review and Meta-analysis of Outcomes. Facial Plastic Surgery & Aesthetic Medicine. Published online February 18, 2021. doi:https://doi.org/10.1089/fpsam.2020.0474
Berenguer B, García T, Lorca-García C, San-Basilio M. Aesthetic forehead reduction in female patients: Surgical details and analysis of outcome. Journal of Plastic, Reconstructive & Aesthetic Surgery. 2022;75(1):407-414. doi:https://doi.org/10.1016/j.bjps.2021.06.002