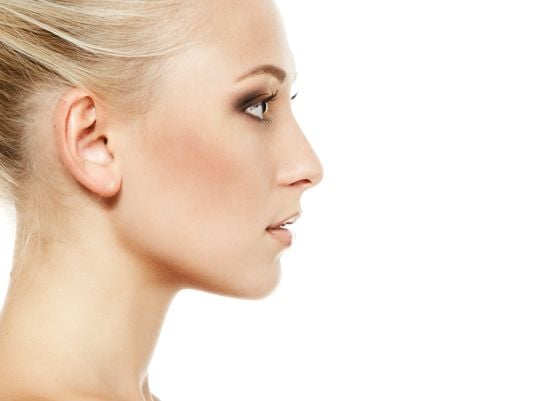 A septoplasty is a procedure performed on individuals who have difficulty breathing through their noses. Clients with deviated septa often complain of constantly feeling stuffed up. While there are a number of factors that can cause nasal congestion, septal deviation, or a deviated septum, is one of the most common reasons.
Dr. Michael Yoo is a breath of fresh air when it comes to septum repair. He has two convenient locations to match his double board certifications. Contact Dr. Yoo online or call him at (949) 861-3340. Whether you prefer his Beverly Hills clinic or his Irvine destination, you will experience Southern California hospitality galore. Dr. Yoo also offers virtual consultations to best suit your schedule and lifestyle. No matter where you plug in, we want to connect with you. 
Before and After Photos
What Is a Deviated Septum?
The septum is the thin wall of cartilage and bone that divides the nasal cavity into 2 sides. It is the major support structure of the lower two-thirds of the nose. Ideally, it should be straight and lie in the midline. When it is deviated to one or both sides, it can block the ability to breathe through that side(s). If a deviated septum is particularly pronounced, one may also notice that the lower bridge of the nose is twisted or crooked. Additionally, the nasal tip may also lean more towards one side.
To address the asymmetry and dysfunction of an improperly aligned septum, consider the benefits of septoplasty.[1]
By straightening and strengthening the delicate divider between your nostrils, Dr. Yoo will unleash your optimal airflow. 
Septoplasty vs. Rhinoplasty
Rhinoplasty and septoplasty are very similar procedures and people are often confused by their actual meanings. Septoplasty generally refers to the correction of the septum to facilitate breathing through one's nose. This is a functional procedure in its purest definition – it helps you regain the function of your nose (i.e. to breathe).
Rhinoplasty, on the other hand, is considered a cosmetic procedure. Its primary goal is to improve the appearance of the nose. Usually, rhinoplasty involves the use of septal cartilage to help reshape the nose or provide long term support. The harvest of such cartilage is very similar to a septoplasty. Rhinoplasty that includes aesthetic improvements, as well as correction of the nasal septum, is more appropriately termed a septorhinoplasty, or SRP.[2]
Benefits of Septoplasty
When you can't breath, nothing else matters. Every minute of the day stretches ahead of you like a marathon of despair. The problem only worsens at night, when blocked nasal passages strangle your sleep and disrupt your partner's rest. Dr. Yoo can reverse the curse and provide rest and restoration to your embattled nostrils.
Deviated Septum Repair Benefits
Will alleviate strained breathing patterns
Can reduce snoring and help you get a great night's sleep
Recontours the nose from within, giving your external structure proper definition
Clears the nasal passages and amplifies oxygenation
To experience the benefits of septoplasty for yourself, please contact Dr. Yoo at your earliest convenience. 
Eligible Candidates
If you have a bend or crook in your nose, you may be eligible for septoplasty. The procedure is ideal for patients who wish to clear their breathing pathways, but it may also result in cosmetic improvement. To determine if deviated septum repair is right for you, consult with the unparalleled expert: Dr. Michael Yoo.
Private Consultation
An appointment with Dr. Yoo is a rendezvous with relief. Whether you are struggling to sleep or winded from daily physical activities, Dr. Yoo wants to help. Be prepared to share your medical history and future goals. After all, communication is the main ingredient of any successful enhancement.
In a continued effort to communicate his dedication and devotion to the medical sciences, Dr. Yoo regularly updates his blog. Peruse his posts to discover insights and information regarding wellness strategies that can benefit you.
Call (949) 861-3340 to make an appointment with destiny, aka Dr. Yoo. 
Preparation
During your comprehensive consultation, you will receive detailed information to properly prepare you for septoplasty surgery. These directions will be tailored to your anatomy and needs, so please follow them carefully. In general, it is wise to quit smoking and stop taking certain blood-thinning medications in the weeks leading up to any invasive procedure.
The Septoplasty Procedure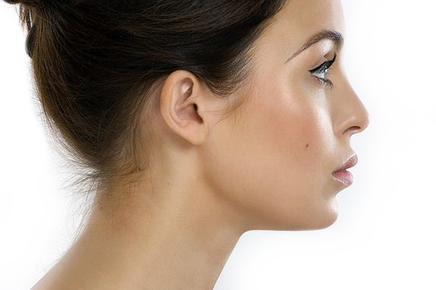 Septoplasty is a technique in which the deviated portion of the septum is set straight. Typically, when there are no cosmetic concerns (i.e. the tip and bridge of the nose are midline), the entire procedure can be performed entirely through the nostril. Dr. Yoo can conceal his work from view, leaving no visible incision.
When the deviation is so severe that the tip and nasal bridge have deviated as well, an open approach is often required. Open nasal surgery requires making a gentle incision along the columella, the thin band of tissue connecting the nostrils. An open procedure allows Dr. Yoo to access the interior of the nose and contour it from within.
Septoplasty with Turbinate Surgery
Turbinate reduction surgery involves shrinking the size of the turbinates (ie. normal, spongy structures in each side of your nose) to open up the nasal airway. It is quite common to have an abnormally enlarged turbinate associated with a deviated septum. A combined septoplasty and turbinoplasty are required in such cases to maximally improve breathing function.
Healthy Recovery
In the week following septoplasty, you should keep your head elevated, especially when you sleep. Lie on your back in a reclined position. Ice can help reduce the swelling, but be sure to keep a thin layer of cloth or paper towels between the ice and your skin.
Avoid blowing your nose or bending over to lift heavy objects. You do not want to place undue strain on your septum as it heals. You should not go swimming for approximately six weeks after septoplasty. Please consult with Dr. Yoo for more detailed instructions on the deviated septum recovery process. 
Remarkable Results
Dr. Yoo will schedule a follow-up appointment to monitor your progress and celebrate your results. To get a preview, check our reviews! We are humbled by our patients' kind words and strive to continue spreading health and happiness with every procedure we perform. 
Complementary and Alternative Procedures 
If you received rhinoplasty from another surgeon and are dissatisfied with the results, Dr. Yoo can help. Whether you seek the functional relief of a septoplasty procedure or the aesthetic boost of revision rhinoplasty, Dr. Yoo is the ultimate resource for improvement and enhancement.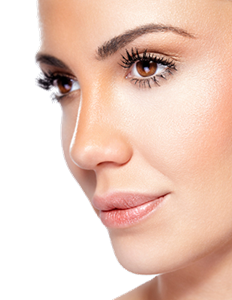 But the nose does not exist in isolation. It is the most prominent feature on your face, so it is automatically compared to its surrounding structures. The nose may appear large if its adjacent features are thin and deflated. When lips lose their luster or cheeks become undefined, facial fat transfer can boost their appeal. Dr. Yoo begins by extracting unwanted fat from "problem areas" such as the belly, buttocks, or thighs. The lipids are then purified and concentrated into a cosmetic solution formulated from your own biological material. Dr. Yoo injects your repurposed fat cells into the facial features that need added volume. 
Regardless of which procedures accentuate your attractiveness best, Dr. Yoo is your ideal co-pilot in the pursuit of aesthetic excellence. Contact his offices in Irvine or Beverly Hills to learn how you can breathe easier and boast your best self.
Explore Your Enhancement
You have many options at your disposal to address a deviated septum. A septoplasty can go a long way in improving your quality of life. Problems like nasal congestion, sinus headaches, and snoring can be remedied with surgery. Enjoy free, unobstructed breathing with the help of Dr. Yoo.
As a Double Board-Certified Plastic & Reconstructive Surgeon and Ear, Nose and Throat Surgeon, Dr. Yoo has a significant amount of experience in aesthetic rhinoplasty. He is also extremely well versed in the delicate precision of functional nasal surgeries to alleviate breathing problems.
Whether your goal is to improve your breathing, enhance the shape of your nose, or both, Dr. Yoo can provide you with expert advice and help in achieving your goals. Please call his Irvine or Beverly Hills offices or schedule a consultation online, and Dr. Yoo will be more than happy to answer all of your questions.
FAQ
How much does septoplasty surgery cost in Orange County?
Deviated septum repair is customized to each patient. Dr. Yoo provides transparent pricing during his comprehensive consultations. Call (949) 861-3340 to discuss the cost of septoplasty in Orange County and Los Angeles.
How do I know if I have a deviated septum?
The symptoms of septal deviation are different for everyone, but they may include frequent nosebleeds, sinus infections, headaches, and trouble breathing. If your partner accuses you of snoring, end the nightmare by addressing the root cause: a deviated septum. To learn how Dr. Yoo can breathe new life into your nasal functionality, contact him in Beverly Hills or Irvine, California.
References
Dinis, P. B., & Haider, H. (2002). Septoplasty: long-term evaluation of results. American Journal of Otolaryngology. 23(2), 85-90. https://doi.org/10.1053/ajot.2002.30987
Bakshi, J., & Patro, S. K. (2017). Septorhinoplasty: Our Experience. Indian Journal of Otolaryngology and Head and Neck Surgery: Official Publication of the Association of Otolaryngologists of India. 69(3), 385–391. https://doi.org/10.1007/s12070-017-1127-0