When women are concerned about the sagging appearance of their breasts, a breast lift, or mastopexy, can help. This procedure is performed to lift pendulous or sagging breasts for a perkier appeal.
Dr. Michael J. Yoo's Irvine, Orange County, and Beverly Hills patients seek mastopexy to restore a more youthful and attractive contour. In some cases, he performs this procedure combined with a breast augmentation to achieve optimal results.
About Breast Lifts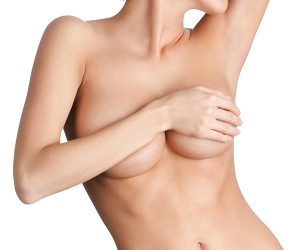 Breasts can begin to sag due to a loss of elasticity after pregnancy, breastfeeding, weight loss, or simply age, among other factors. The sagging of the breast is called ptosis.
A breast lift, also known as mastopexy, aims to counteract ptosis by raising the breast and areola in order to give the breasts a perkier and more youthful shape and appearance. At the time of a breast lift, patients may also opt to have the size of their areolas reduced. This can help add proportion to the breast and body.
Other common complementary procedures include a breast augmentation, breast reduction, or a mommy makeover, which combines various procedures to give women their pre-baby body back.
A breast lift is a very common cosmetic procedure and is safe and effective when done under the care and supervision of a board certified plastic surgeon like Dr. Yoo.
Why Choose a Breast Lift
Women seeking this surgery typically complain about a sagging and deflated appearance or that the nipple areola complex has descended to the lower pole of the breasts. This appearance is primarily due to a discrepancy between excess skin and loss of breast tissue volume. It can result from any number or combination of factors.
Some common reasons for performing a breast lift include:
Pregnancy
Breast Feeding
Weight Fluctuations
Degrees of Ptosis
By determining the degree to which the breast has began to sag, Dr. Yoo will make an informed decision as to which breast lift technique will offer the best results while incurring minimal scarring. The degree of breast ptosis is determined by comparing the placement of the areolas, nipples, and breast tissue in relation to the inframammary crease, the fold underneath the breasts where the breast meets the ribcage.
Degree 1: The areolas and nipples are level with the inframammary crease.
Degree 2: The areolas and nipples are less than three centimeters below the inframammary crease.
Degree 3: The areolas and nipples are more than three centimeters below the inframammary crease.
Another type of ptosis is called pseudoptosis, which is when the areolas and nipples are above the inframammary crease but there is a significant amount of tissue that hangs below.
Breast Lift Techniques
A breast lift works by removing the excess or "stretched out" skin and reshaping the underlying tissue, perkier and more shapely breasts. During the surgery, the nipple-areola complex is also relocated to a higher, more youthful location and can be reduced in size if so desired. Depending on the amount of "lift" required, there are various techniques available.
Periareolar / Donut Mastopexy
An oblong incision is usually made around the areola, and the areola is lifted to a slightly higher position on the breast mound. The resultant scar is circular (hence the term 'donut') and can be very acceptable to most patients. In another variation of this procedure, the incision only goes around half of the areola, giving it the name a crescent lift.
This procedure is most appropriate for individuals who need a very minimal lifting of the nipple-areola complex and do not have very much excess skin. Unlike the techniques mentioned below, there is little to no reshaping of breast tissue performed using the periareolar mastopexy.
Lollipop / Vertical Mastopexy
In addition to the circular incision placed around the areola, a vertical incision is also made towards the breast fold, creating a 'lollipop' pattern. A more significant lift can be performed using this technique than the periareolar or donut approach. Excess skin can be removed and the underlying tissue reshaped allowing more significant control of the overall breast shape.
Inverted 'T' / Anchor Mastopexy
In this procedure, an additional horizontal incision is made in the breast fold/crease perpendicular to the lollipop incision, creating an inverted 'T' or anchor pattern. This procedure is useful in individuals who have a significant amount of excess skin, particularly between the nipple and breast fold, that needs to be removed in order to create a more pleasing shape.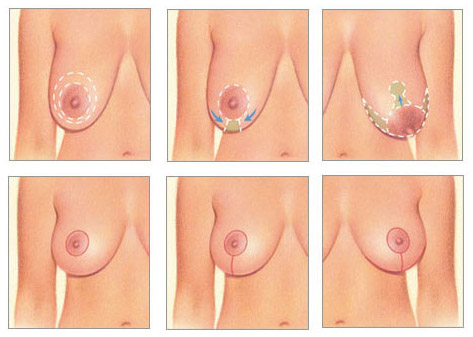 Good Candidates
Breast lift surgery is not designed for women who are currently pregnant or breastfeeding.
Women who are concerned with the appearance of their breasts from stretching or sagging may be good candidates for a breast lift. In some cases, patients have downturned nipples, areolas that fall beneath their lower breast crease, or breasts that lay asymmetrically. Patients should be over the age of 18, in good health, at a stable weight, and non-smokers or be prepared to temporarily quit. Before choosing to undergo a breast lift operation, women should have realistic expectations and goals and understand what can and cannot be accomplished. This will gladly be discussed in detail during the initial consultation.
Procedure Process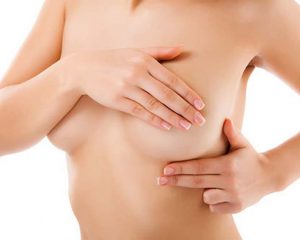 Prior to surgery, Dr. Yoo will draw up a personalized treatment plan and go over everything to expect before, during, and after the procedure with the patient. Since Dr. Yoo utilizes anesthesia during the outpatient procedure, patients should make arrangements to have somebody drive them home after the surgery. The entire procedure typically takes about two to three hours.
During a breast lift surgery, patients will be placed under general anesthesia. Then, Dr. Yoo will make incisions to lift the breast based on the technique chosen. Tissue is thoughtfully repositioned and excess skin is removed. Once the desired results are attained the incisions are sutured. After the surgery is complete, the patient will be taken to a recovery room where they can wake up from the anesthesia in a calming environment surrounded by our highly trained staff.
In some cases, small tubes will be necessary to drain excess fluids from the surgery site. Dr. Yoo will send the patient home with full instructions on when and how to remove bandages and tubes from the body to achieve optimal rehabilitation. A follow-up appointment will be scheduled so that Dr. Yoo can confirm everything is healing properly.
Recovery and Results
The most common side effects after receiving a breast lift include swelling, bruising, and slight pain, which can be controlled with prescriptions provided by Dr. Yoo. These side effects will dissipate within one to two weeks. In order to help minimize swelling, patients should sleep with their head elevated and avoid sleeping on their stomach. Please also avoid anti-inflammatory medications such as aspirin or ibuprofen, as these can lead to excessive bleeding or bruising.
Patients will be equipped with a surgical bra, which is to be worn initially at all times with the exception of in the shower. The surgical bra helps with healing and swelling, and allows the breasts to settle into their final placement.
Patients should plan on resting before returning to work in four to seven days. Please avoid strenuous activity for about four weeks. There will be minimal scarring that will fade but can be easily covered up with a shirt or bikini top.
Breast Augmentation or Reduction
Mastopexy repositions surrounding tissue and tightens the skin envelope, creating a more shapely and fuller appearance. It does not, however, increase the actual size of the breast and does not increase fullness in the upper pole.
Women who desire an increase in cup size and a fuller upper pole will need the addition of an implant to achieve their desired outcome. Similarly, individuals with larger breasts who desire a breast lift may require a reduction to achieve a more shapely and contoured breast.
Mommy Makeover
Another procedure we offer is the mommy makeover, which is a combination of treatments and surgeries to help mothers regain their pre-baby body. The procedures that are a part of the mommy makeover package typically include a breast augmentation or reduction, breast lift, tummy tuck, and liposuction.
Please feel free to ask about these or other potential procedures at the time of the consultation.
Cost and Consultation
At the initial consultation with Dr. Yoo, patients will have the opportunity to discuss their concerns and what they would like to accomplish from a breast lift. Dr. Yoo will conduct an examination and ask about patient's' medical history, including previous surgeries, current medications, and allergies. Cost will also be discussed at this time
The cost of a breast lift procedure will vary depending on the extent of the procedure. After the consultation, Dr. Yoo will develop a detailed treatment plan and be able to provide an accurate price estimate.
If you are interested in having fuller, shapelier breasts, a breast lift may be the procedure for you. Please call our office or schedule a consultation online. Dr. Yoo will be more than happy to answer all of your questions and help you determine whether this procedure can meet your goals.