The 'Brazilian Butt Lift' or buttock augmentation has seen a tremendous surge in popularity in recent years. Celebrities and media figures have greatly influenced the desire to have a larger and more shapely behind. Women seeking this procedure want to look better in clothing, and feel more confident about their bodies. I've performed this procedure many times and with great results at my Orange County location.
Brazilian Butt Lift Overview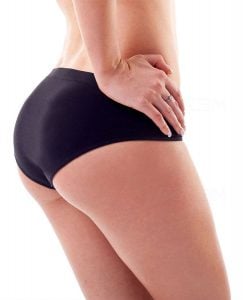 The procedure entails an artistic combination of liposuction and fat injections, in order to reshape the gluteal area towards a more aesthetic ideal. Liposuction is performed first in order to remove unwanted fat from areas surrounding the buttocks.
More areas can be added if further body reshaping is desired and/or more fat is required for the augmentation.
Liposuction serves the dual purpose of harvesting fat for fat transfer to the buttocks, as well as accentuating the buttock augmentation by lessening the 'fullness' of surrounding areas. This creates the appearance of a leaner figure with a proportionally larger and more shapely behind.
Results
The end result of a 'Brazilian Butt Lift' is a permanent and natural enhancement of the buttocks that can greatly enhance one's figure and boost self-confidence.
Recovery
Recovery from a Brazilian butt lift depends on the individual and his/her goals and desires. Generally, a compression garment is worn for 4-6 weeks over the liposuctioned sites to allow smooth and even healing. Because the grafted fat is very fragile after surgery, it is very important to not directly sit or lay on the buttocks for up to 4-6 weeks.
This time period allows for the transferred fat to properly settle and heal into place. Swelling will greatly decrease over the course of several weeks but early results should be immediately apparent.
Schedule Your Consultation
If you are in the Orange County area, desire greater curves and a shapelier behind, a 'Brazilian Butt Lift' might be the answer for you. If you'd like to know if you're a good candidate for this procedure, please arrange a consultation and I'll be more than happy to discuss this procedure and answer any questions you might have.