The 'Brazilian Butt Lift' or buttocks augmentation has seen a tremendous surge in popularity in recent years – celebrities and media figures have greatly influenced the desire to have a larger and more shapely behind. Women seeking this procedure are often wanting to look better in clothing, contour their figures, and feel more confident about their bodies*. Dr. Michael J. Yoo has performed the Brazilian Butt Lift countless times, providing his patients with improved contour and a larger behind*. Please contact our Orange County location and schedule a one-on-one consultation with Dr. Yoo today.
*results may vary
What is a Brazilian Butt Lift?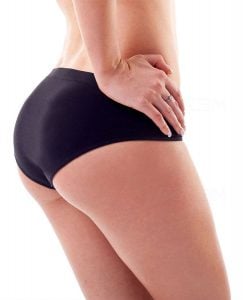 A Brazilian Butt Lift is one of the most widely known cosmetic procedures in the world. It has gained immense popularity from to extensive media coverage and Hollywood celebrities. The most important reason patients are opting for this procedure though is simply because of how effective it is*. Through this advanced body sculpting procedure, you now have the option to remove unwanted fat from one area of the body and repurpose it to add volume and enhance the shape of the buttocks*. Dr. Yoo uses advanced liposuction technology to remove fat and redistribute the cells into your behind*. This will provide long-lasting augmentation that looks and feels very natural*.
Liposuction serves the dual purpose of harvesting fat for fat transfer to the buttocks, as well as accentuating the buttock augmentation by lessening the 'fullness' of surrounding areas*. This creates the appearance of a leaner figure with a proportionally larger and more shapely behind*.
*results may vary
Before and After Photos
*results may vary
Ideal Candidates for a Brazilian Butt Lift
Good candidates for a Brazilian Butt Lift are patients who are looking to augment their buttocks and gain a fuller, better-shaped behind. Patients often consider this procedure over other butt enhancing procedures because it is more natural and avoids the use of implants and other synthetic materials.
This procedure uses a patient's own fat from another area of the body to add volume to the buttocks*. Patients who do not have sufficient excess fat on their body may not be considered a candidate for this procedure. In some cases, Dr. Yoo can remove fat from multiple areas of the body to obtain enough excess fat for the natural augmentation*. However, patients who are overweight may not be found candidates either, as it can pose increased risks for surgery. For this reason, we ask that patients who are considering this procedure be at or near their goal weight because further weight loss or fluctuations in weight can negatively affect the outcome of the procedure.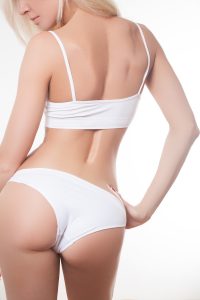 During the consultation, Dr. Yoo will discuss potential donor sites on the body to extract the fat. Some of the more suitable areas for liposuction include:
Upper arms
Abdomen
Back
Flanks
Inner thighs
Outer thighs
Lastly, patients considering this procedure should be in good overall health. Patients that smoke will be asked to quit 3 weeks leading up to their Brazilian Butt Lift. Smoking can negative implications on the procedure and its results. For more information regarding candidacy, please contact the office of Dr. Michael J. Yoo and schedule a private consultation.
*results may vary
Your Consultation
During the private consultation, Dr. Yoo will ask you about your particular concerns and your reasons for seeking a Brazilian Butt Lift. The doctor will then review your medical history, looking at current health conditions, routine medications, and previous procedures. This information will help him to better evaluate your case and determine if this procedure is a safe option. Next, he will perform a physical evaluation to identify a good area for the fat to be extracted from, known as a donor site. If you are found to be a candidate for this procedure, the doctor will then construct a custom treatment plan tailored to your exact needs. You can schedule your Brazilian Butt Lift procedure prior to leaving the office. However, you are not obligated to do so. We want to make sure you are fully comfortable with your decision.
*results may vary
Brazilian Butt Lift Procedure
The Brazilian Butt Lift is performed under general anesthesia on an outpatient basis, meaning that the patient will be released to recover in the comfort of their own home*. This procedure entails an artistic combination of liposuction and fat injections which will reshape the gluteal area.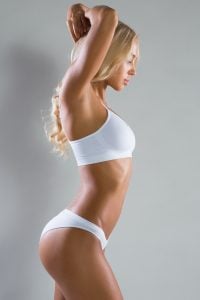 To begin the buttock enhancing procedure, Dr. Yoo will make the necessary incisions on the donor site. Liposuction is then performed in order to remove unwanted fat; these donor sites will be chosen during the initial consultation to ensure the best results. The patient can opt for more areas to be liposuctioned for further body reshaping if the patient desires or if more fat is required for the reshaping and augmentation of the buttocks.
Next, Dr. Yoo will put the extracted fat into a centrifuge where it will be placed through a special purification process. A centrifuge separates fat from any impurities that should not be injected back into the body. The purified fat will then be put into a syringe and evenly distributed in the buttocks through a series of injections. Once the doctor has obtained the desired contour, the incisions will be closed using sutures and a compression garment will be wrapped around the liposuctioned areas. The patient will then be taken to the recovery area to be monitored for a couple hours before being released home.
*results may vary
Recovery
The extent of recovery after a Brazilian butt lift depends on the individual patient. After the procedure is complete, Dr. Yoo will wrap the patient in a compression garment. This should be worn over the treated area for up to 6 weeks to allow for smooth and even healing. The compression garment reduces swelling and helps the skin form to the body's new contour*. Dr. Yoo will provide the patient with recovery instructions to ensure proper healing. He advises all of his postoperative patients to walk a brief amount the evening of their surgery to help improve circulation and reduce the risk of blood clotting.
Because the grafted fat is very fragile after surgery, it is very important to not directly sit or lay on the buttocks for up to 4-6 weeks. This time period allows for the transferred fat to properly settle and gain its own blood supply*. Swelling and bruising will decrease over the course of several weeks*.
*results may vary
Results
Results from a Brazilian Butt Lift can be seen almost instantly; however, the final results will not be fully visible until after a few months*. Once the newly added fat has adapted in the buttocks, patients will be able to see an improvement in the contour of their bodies and the boost in confidence that normally comes along with it*. The end result of a Brazilian Butt Lift is a long-lasting natural enhancement that can greatly enhance one's overall figure*.
*results may vary
Cost
The cost of a Brazilian Butt Lift will vary from patient to patient. Depending on the particular case, Dr. Yoo may suggest additional procedures to help provide the desired results*. Upon evaluation, the doctor can better determine what procedures and treatments are required to achieve the patient's aesthetic goals. During the initial consultation, he and the patient will work together to construct a custom treatment plan tailored to their exact needs. Through this, Dr. Yoo will be able to provide an accurate price estimate for the procedure.
*results may vary
Additional Procedures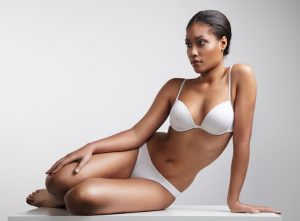 Patients might benefit from combining multiple procedures into one for more comprehensive body contouring results*. Dr. Yoo can review any additional procedures during the initial consultation. The most common procedures that patients have chosen to combine with a Brazilian Butt Lift include:
Tummy Tuck
Patients that have undergone significant weight loss and/or pregnancy may find a tummy tuck procedure helpful to achieve their desired results*. A tummy tuck is a surgical procedure that removes excess skin from a patient's midsection and tightens their abdominal muscles for a newly redefined contour*. Combining this procedure with a Brazilian Butt Lift can help to slim down the lower half of a patient's figure, tightening the tummy and enlarging the buttocks*.
Breast Augmentation
Women who are looking to reshape and enlarge the size of their breasts may find it beneficial to consider receiving a breast augmentation in conjunction with a Brazilian Butt Lift. A breast augmentation can be performed through two different methods, breast implants or a fat transfer. Fat transfer breast augmentation is performed similarly to the Brazilian Butt Lift in that Dr. Yoo takes fat from the body and injects it into the breasts.
The method chosen for the breast augmentation will depend on the patient's aesthetic goals and the extent of the desired augmentation. Fat transfer breast augmentation can typically achieve an increase of one to two cup sizes while breast implants can achieve a much greater increase in size*. During the consultation, you can discuss your options with Dr. Yoo in greater detail.
*results may vary
Learn More
Patients in or near the Orange County area who desire greater curves and a shapelier behind may find great benefit from undergoing a 'Brazilian Butt Lift'. To find out if you are a good candidate for this procedure, please contact our office and arrange a consultation. Dr. Michael J. Yoo will be more than happy to discuss this procedure in greater detail and answer any questions you have.