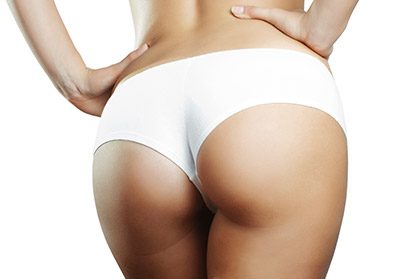 Body contouring is a type of cosmetic procedure that sculpts and enhances the appearance of the arms, abdomen, buttocks, thighs, and torso. It can also provide relief to those who are struggling with the aftermath of massive weight loss.
Patients seeking satisfying cosmetic results can take advantage of the latest technology and advanced medical talent to achieve a slimmer physique and address other common cosmetic concerns. Body contouring procedures offer both surgical and minimally invasive solutions.
With procedures like liposuction, patients can turn back the clock and recapture stream-lined contours and a more youthful-looking appearance.
If you're ready to get the body that you've always wanted, but have yet to attain with diet and exercise alone, Dr. Michael J. Yoo is here to help. Dr. Yoo uses his renowned skill and expertise to offer a wide range of body contouring procedures to patients in Orange County, the greater Los Angeles area, and beyond!
If any of the body contouring procedures featured below holds promise, please contact his office for more information or to schedule a consultation. You can reach his Irvine offices at (949) 861-3340, or call his Beverly Hills office: (424) 209-9925.
Before and After Photos
Arm Lift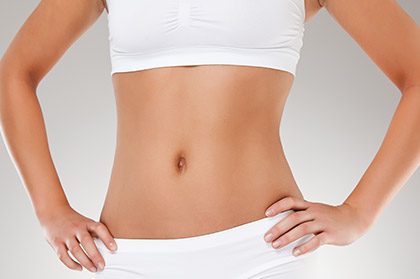 An arm lift is a contouring surgery that re-sculpt the upper arm and eliminates hanging, loose skin. Arm lifts correct proportions for those who struggle with excess skin on the arms. Often, this is the result of aging or significant weight loss. Patients that undergo arm lifts enjoy better-fitting clothing, a more slender, toned appearance, and an improved range of movement. Dr. Yoo performs arm lifts by utilizing an incision down the underside length of the upper arm. This allows him to trim away excess hanging skin and fat, and sculpt natural-looking contours.
Arm Liposuction
For those who have good skin laxity and are more concerned with stubborn stores of fat on their arms, arm liposuction delivers long-lasting results. Many patients find it difficult, if not impossible to target the fat on their arms through exercise alone. Weightlifting can often only increase the size of the arms without budging the layer of fat that is concealing chiseled, toned arms. Liposuction on the other hand, (or arm!) can allow Dr. Yoo to precisely eliminate the fat that keeps you from flexing.
Body Lift After Massive Weight Loss
After patients successfully lose large amounts of weight, they may find that although the fat is gone, they still struggle with the folds of skin that used to contain it. A body lift strategically tailors the patient's skin to fit their new svelte frame. The excess skin that hangs from the buttocks and thighs can impede mobility and personal hygiene but can be improved by a lower body lift. An upper body lift can eliminate uncomfortable and embarrassing folds of skin that hang from the back, breasts, and abdomen. These surgeries utilize a circumferential incision that encircles the torso to remove excess skin, The remaining skin is smoothly redraped for a taut appearance, leaving scars that are easily concealed beneath clothing or a swimsuit. (1) These body contouring procedures are often the final and long-awaited step that completes a weight loss journey.
Brazilian Butt Lift
Brazilian butt lifts are the ultimate way to be beach-ready. This popular contouring procedure slims the waist and thighs with liposuction. The patient's fat is then processed and injected into the buttocks for a rounded, voluptuous effect. A Brazilian butt lift offers the advantages of all-natural augmentation and avoids the complications that synthetic implants pose while allowing Dr. Yoo to sculpt an ideal derriere.
Gynecomastia
Men who develop enlarged breasts suffer from a condition called gynecomastia. This is a common ailment but can have devastating effects on a man's self-esteem. There are many factors that contribute to gynecomastia, but the only way to get instant relief from the swollen tissue is through surgical intervention. (2) Dr. Yoo uses liposuction to permanently remove excess fat. Depending on the extent of the gynecomastia, he may also find it necessary to remove the enlarged glands present in the breast in order to create a flat, masculine chest.
Labiaplasty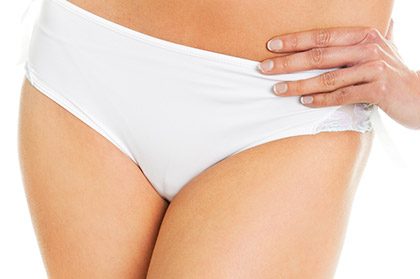 A labiaplasty can greatly benefit women who struggle with the constant discomfort and embarrassment caused by elongated labia. This surgery trims away the excess skin that can result from childbirth, aging, or genetics. Women are left with tidy, symmetrical labia minora and are able to better enjoy activities like running and cycling, and wear form-fitting bottoms.
Liposuction
Liposuction is a popular body contouring method that allows surgeons to remove moderate amounts of fat from an area of the body through a small incision. Liposuction is not a weight loss solution, but it does allow Dr. Yoo to target unwanted stores of fat and create smooth, slender contours that would be otherwise impossible to achieve. Dr. Yoo performs tumescent liposuction. This technique uses an injection of a specialized fluid to ease the removal of fat, minimize bleeding, and make the process more comfortable for the patient. (3) After this tumescent fluid has had its effect, Dr. Yoo is able to insert a long thin cannula through a strategically-placed incision and suction out the offending fat.
Liposuction Treatment Areas
Popular areas for liposuction treatment include:
Abdomen
Flanks
Hips
Buttocks
Upper arm
Ankles and calves
Chest
Back
Thighs
Knees
Chin and Neck
Mommy Makeover
Pregnancy, childbirth, breastfeeding, and even just the passage of time can have unfortunate effects on a woman's appearance. Mommy Makeovers feature a combination of procedures that tighten, lift, and enhance the parts of a woman's body that can become troubling after motherhood. Mommy Makeovers can be tailored to a woman's individual concerns and often include a breast lift, liposuction, and tummy tuck.
Tummy Tuck
This transformative procedure removes excess skin and fat from the abdomen. For patients whose abdominal muscles have been damaged as the result of pregnancy or obesity, a tummy tuck can also allow Dr. Yoo to repair these muscles to create a flatter, stronger core. Dr. Yoo performs several different tummy tuck techniques, including:
Mini Tummy Tuck
Modified Tummy Tuck
Male Tummy Tuck
High Tension Tummy Tuck
Benefits of Body Contouring
Here in Southern California, it's always swimsuit season. Body contouring procedures can let you love the skin you're in. Choosing the right body contouring procedure can be an exciting and empowering experience, and Dr. Yoo is dedicated to helping patients look and feel their very best. To learn more about the other services that he offers, and the latest in cosmetic procedures, follow his blog.
If you're ready to take control of the fat and excess skin that's been holding you back, take the important first step by scheduling a personal consultation at our offices in Beverly Hills or Irvine.
Candidates
Candidates for body contouring procedures are committed to self-improvement, and willing to maintain a healthy lifestyle to preserve their hard-earned results.
The ideal candidate for any body contouring procedure is:
In good overall health
At a stable weight
Prepared to carry out a responsible recovery
Well-informed about their chosen procedure and confident about their decision
Have realistic expectations
Candidates for body contouring procedures should also be aware that pregnancies or fluctuations in weight can compromise the results of their procedure. For those who have recently undergone significant weight loss, Dr. Yoo advises that they reach and maintain their target weight for at least a year before seeking out a body contouring procedure. (4)
Personal Consultation
Your consultation with Dr. Yoo is a crucial part of your aesthetic transformation. Together, you'll spend time discussing your concerns and desires. Understanding your lifestyle and goals will help him to make the proper recommendations.
After performing a careful review of your medical history and a physical examination, Dr. Yoo will be able to determine whether a body contouring procedure can be safely performed and deliver the desired results. If you are a good candidate for one of the above body contouring procedures, an appointment will be scheduled for your procedure, and you'll be given individualized instructions on how to prepare. Dr. Yoo and his staff will make sure that you know exactly what to expect and have all the information you need to ensure a speedy recovery and satisfying results.
After Your Body Contouring Procedure
As you recover from your contouring treatment, Dr. Yoo will carefully monitor your progress with regularly scheduled follow-up appointments. Recovery times vary depending on the type of procedure, and the details of your unique treatment plan. While recovery from some procedures may take weeks, others take several months before the final results are visible. However, the benefits of your procedure and renewed self-confidence will be well worth the time you spend recovering. With a healthy lifestyle and proper self-care, you'll enjoy your new attractive contours for years to come. 
How Much Does Body Contouring Cost in Beverly Hills?
Each of the body contouring procedures that Dr. Yoo performs involves a unique set of treatments and techniques that will be customized to address the patient's concerns. As a result, the price of a particular procedure will depend on the patient's anatomy, and the size and extent of the area being treated.  The best way to learn more about pricing for your body contouring procedure is to schedule a consultation with Dr. Yoo. He offers his patients accurate estimates and financing through CareCredit and Alphaeon to help make their aesthetic dreams a reality. 
References