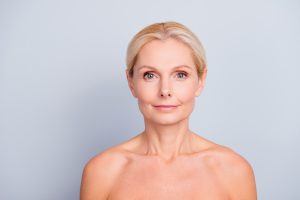 As we age, the delicate skin and muscles of our eyelids lose elasticity. Sometimes this occurs asymmetrically and one eyelid droops. An upper and lower blepharoplasty will rejuvenate your appearance and improve the function of your eyelids. Dr. Yoo offers various techniques to correct muscles and make your eyes appear bright and alert. He is a board-certified plastic surgeon who has worked at reputable hospitals to further his education and understanding of different procedures. Dr. Yoo stresses hard-work and safety. He will work hard to provide you with a safe surgery that leaves you feeling confident in your decision and excited about your outcome!
About Blepharoplasty
A blepharoplasty is an anti-aging surgery that will "turn back the clock". An upper blepharoplasty will help remove wrinkled, loose skin and improve the eyelid muscle's function. Many of our patients are concerned about hooded eyelids. An upper blepharoplasty will improve this condition and make the eyes appear wider. Whereas a lower blepharoplasty will remove "bags" or fat deposits under the eyes.
The result will be a smoother, rejuvenated appearance!
These procedures will transform the appearance of your face and can improve your vision. For long-lasting results that are expertly performed, Dr. Yoo will help you achieve your desired outcome!
Before and After Photos
Benefits of Eyelid Lift
Blepharoplasty will help restore the eyes to a younger, alert position! This surgery will take years off your face in just one surgery. A blepharoplasty can also improve the function of the eyelids. Sometimes eyelids can hinder eyesight. Tissue can lose elasticity, fat can gather, and the muscles can lose their function. The latter is referred to as a lazy eyelid and Dr. Yoo can correct it with a simple lid lifting technique.
Whatever your concern, Dr. Yoo will work with you to see if he can accomplish the results you desire!
Candidates
Blepharoplasty can be both a functional and cosmetic surgery. This surgery can help make your eyes appear bigger as well as improve your vision. Cosmetic eye surgery is sought after by men and women of all ages. If you are bothered by the appearance of your eyelids, we encourage you to reach out to our office to learn more about corrective treatments.
Consultation
Your private meeting with Dr. Yoo will help you organize your goals and put a plan in place for your surgery. Dr. Yoo will inform you of the various blepharoplasty techniques and observe your eyes to determine which option will benefit you the most. We recommend that you write down any questions and concerns you have and bring them with you to the consultation. This way we can make sure we are using your time well and providing the information you desire.
If blepharoplasty is determined as a healthy, ideal choice for your concerns, Dr. Yoo and you will create a treatment plan and schedule an appointment.
Preparation
Follow Dr. Yoo's recommended steps to ensure your best results!
In preparation of the surgery, Dr. Yoo may request you to consult your regular physician for an examination. He will also request patients to halt smoking habits for a few weeks before and after surgery. This will allow your body to be in a healthy state for surgery. Anti-inflammatory medications, like Advil, and certain supplements need to be avoided during this time as well. Medications should be filled ahead of time and rides arranged to and from your appointment. After surgery, your eyesight will be blurry. We encourage our patients to have a friend or family assisting them for at least the first twenty-four hours of recovery to help them adjust to movement after the treatment.
Procedure
Depending on the procedure you're interested in, your surgery may involve one or a combination of the techniques listed below.
Upper Lid Blepharoplasty
An upper blepharoplasty is one of our most common techniques! This surgery involves a small incision hidden along the curvature of the eye. Through this incision, excess skin tissue and fat will be removed. The opening will be closed and the incision will be hidden in the natural fold of the eyelid.
Lower Lid Blepharoplasty
A lower eyelid lift will help reduce excess skin in the lower eyelid and remove any fat deposits that make you appear constantly tired. An incision will either be made along the lower lash line or through the inside of the eyelid. The technique will relate to the goals of the patient. Excess tissue will be removed and fat will be redistributed for a smoother, more alert appearance. A lower lid surgery will remove those bothersome bags and help you look more rested!
Eyelid Tightening
This procedure is excellent for men and women who have one or two droopy eyelids. Lid tightening, or canthopexy, is often performed alongside lower eyelid surgery. This technique supports the lower eyelids during recovery and helps lessen scarring that can affect the position of the eyelid.
Dr. Yoo will help you determine the best treatment for you during your consultation.
Recovery
Stitches will be removed after a week and symptoms like bruising and swelling should subside after two weeks. Dr. Yoo will schedule a follow-up appointment to ensure you are healing properly and enjoying a comfortable recovery. Your eyelids will appear more and more alert as the swelling decreases. You will be able to return to your regular schedule after about two weeks. Take your time and don't rush yourself. Your recovery is an important step to amazing results.
Results
Once your recovery is complete, the eyelids will appear lifted and refreshed, which will have subtle, but profound effects on your overall expression. Your outcome should last you many years. The natural aging process is unavoidable but with good skin care, you will be able to enjoy your results for the long-term.
Complementary Procedures
Blepharoplasty is a great treatment to combine with other rejuvenating facial treatments. If you are interested in one of the below procedures, or a different one, bring it up in your meeting with Dr. Yoo. He will work hard to see your goals are achieved.
Brow Lift
A brow lift may enhance your blepharoplasty or erase your need for an eyelid lift! A brow lift requires discrete incisions along the hairline possibly from ear to ear. Through these openings, excess skin will be removed and the skin of your brow will be tightened. This procedure will lift the skin in your upper face, lifting a heavy-looking brow.
Severe brow lines often create a constant appearance of anger, worry or exhaustion. A brow rejuvenation will lift the skin around the eyes and forehead. This treatment can be paired with a blepharoplasty surgery to give you your best results!
Botox Injections
Botox is another treatment that can easily enhance your appearance alongside blepharoplasty. Botox is injected into strategic muscles that cause moderate to severe wrinkling on the face. The injection will temporarily pause certain muscle movement and relieve lines. The result will be a smoother, younger looking face. Dr. Yoo has a great deal of experience administering Botox and knows how to balance your natural appearance with simple cosmetic improvements.
Botox is temporary and will need to be maintained every few months. This treatment will not only relieve wrinkles, it will prevent the further development or growth of wrinkles. Enjoy a younger face and know that Botox will help you preserve your youth! Combined, Botox and blepharoplasty will improve your face comprehensively.
Cost
Procedure prices vary based on the many details that go into the surgery and what the aesthetic goals of the patient are. The cost of your eyelid surgery will be discussed during your consultation with Dr. Yoo. We offer financing plans and would love to discuss your options at your consultation. To schedule a meeting, give us a call today at (949) 861-3340.
FAQs
How long is recovery from upper blepharoplasty?
The recovery length of an upper blepharoplasty will be unique to each patient. We want your recovery to be healthy and yield lovely results. We will work with you throughout your recovery to ensure you are being cared for and that you are having a positive experience. Many patients recovery time is about one to two weeks. After the majority of the swelling has gone down, usually after two weeks, patients typically return to normal activity.
How much does upper eyelid surgery cost?
Upper eyelid surgery prices fluctuate based on the needs of the patient and their unique anatomical features. We want each patient to get their best care resulting in a great outcome! The best way to learn more about the costs involved in this surgery is to reach out to our office and schedule a consultation with Dr. Yoo.
Does Medicare pay for blepharoplasty?
Medicare does not often cover cosmetic procedures like upper or lower eyelid surgery. However, if this surgery is deemed necessary by a doctor, Medicare may cover a portion of it. If your eyelids are interfering with the function of your sight, you may be in need of corrective surgery. Meet with your doctor to see if you qualify for Medicare's financial assistance.
How long does upper eyelid surgery take?
An upper eyelid blepharoplasty will take between forty-five minutes to two hours.