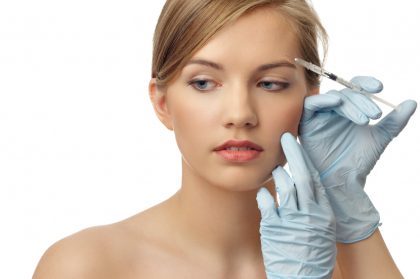 Non-surgical enhancement is any aesthetic procedure deemed non-invasive, which means no incisions are made, leaving the skin intact and unbroken. They are becoming more and more popular because they leave no scars and take less time to heal. They are an excellent option for people who show early signs of aging and are shy about going under the knife.
With so many treatment options available, choosing the one that will produce the best results can be a challenging question. Answering this question is the key to achieving a result that pleases both the patient and physician.[1]
We all know it takes a lot of work to look this good. There's no shame in admitting it. Increasingly, people are getting work done, and aesthetic technology is only getting better and better, so why not treat yourself? Take your beauty regimen to the next level with non-surgical enhancements. Conveniently located to serve the areas of Beverly Hills, Irvine, Los Angeles, and Orange County, Dr. Michael J. Yoo's passion for aesthetic excellence ensures that you'll be in good hands.
Click here to arrange a consultation or call (424) 209-9925 for the Beverly Hills office. 
Procedures
What Is Botox?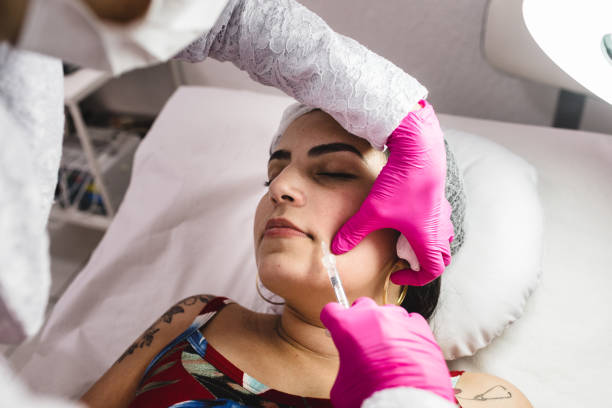 Botox is a neuromodulator that relaxes and smoothes out the facial muscles to reduce the appearance of fine lines and wrinkles. It is a well-accepted treatment for improving the aesthetics of the face.[2] There are several types of botulinum toxin, but type A is the one doctors primarily use to treat cosmetic issues.  
How Does Botox Work?
Botox works by targeting the nervous system and blocking the release of a chemical called acetylcholine, which causes our muscles to contract. These contractions are what drive the gradual appearance of fine lines and wrinkles. Botox relaxes the facial muscles, thus reducing the presence of wrinkles.
What Are Dermal Fillers?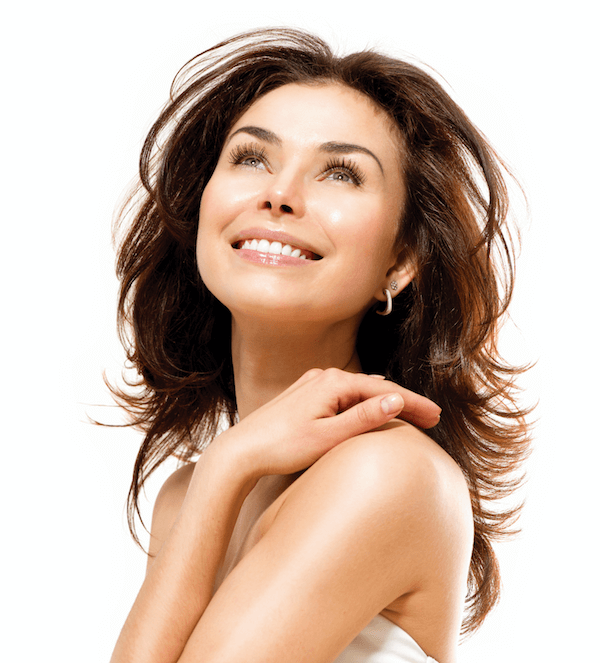 Dermal fillers are injectable gels used to "fill" in wrinkles and create facial volume. As we age, we start to lose the underlying fat that holds up our skin, causing it to sag. Aging also causes us to lose collagen, an integral component of our body's assorted connective tissues. Fillers provide moisture, increase collagen production, soften wrinkles, and support the aging skin. Like Botox, dermal fillers have become a popular way to enhance one's appearance and add fullness to the face quickly, with minimal to no downtime.
Types of Dermal Fillers
Hyaluronic Acid
Hyaluronic acid (HA) is a sugar molecule that helps the skin retain moisture by regulating its water balance. Commonly found in most lotions, HA is the most popular type of dermal filler treatment.
Types of HA Treatments
Juvéderm

Juvéderm products work with the body's organic components to yield beautiful, natural-looking results that can last up to a year. Some of the formulas of Juvéderm include:

Juvéderm Voluma XC

Designed to plump the cheeks.

Juvéderm XC 

Geared towards filling in fine lines, creases, and wrinkles.

Juvéderm Ultra XC

Provides volume to the lips.

Restylane

This product is most famous for its lip-plumping properties. Some of the formulas of Restylane include:

Restylane

The original recipe. 
Adds volume where the face has lost contour.
Can also be applied to fine lines, deep creases, and the lips.

Restylane Silk

Restylane's flagship injectable.
Specifically designed for the lips.
Diminishes vertical lips lines and grants fullness to the lips.

Restylane Lyft

Designed to augment the cheek area.
Can also be used to fix nasolabial wrinkles and smile lines.
Belotero
Belotero is a dermal filler recommended for severe nasolabial folds.
Radiesse
Radiesse uses an innovative calcium and water-based combination of microspheres and gel. It triggers collagen production underneath the skin to fill in lines and recessed areas.
Sculptra
Sculptra is used to target smile lines and chin wrinkles. It catalyzes natural collagen production in the face. Sculptra contains poly-L-lactic acid, which triggers collagen growth.
Lip Injections & Lip Fillers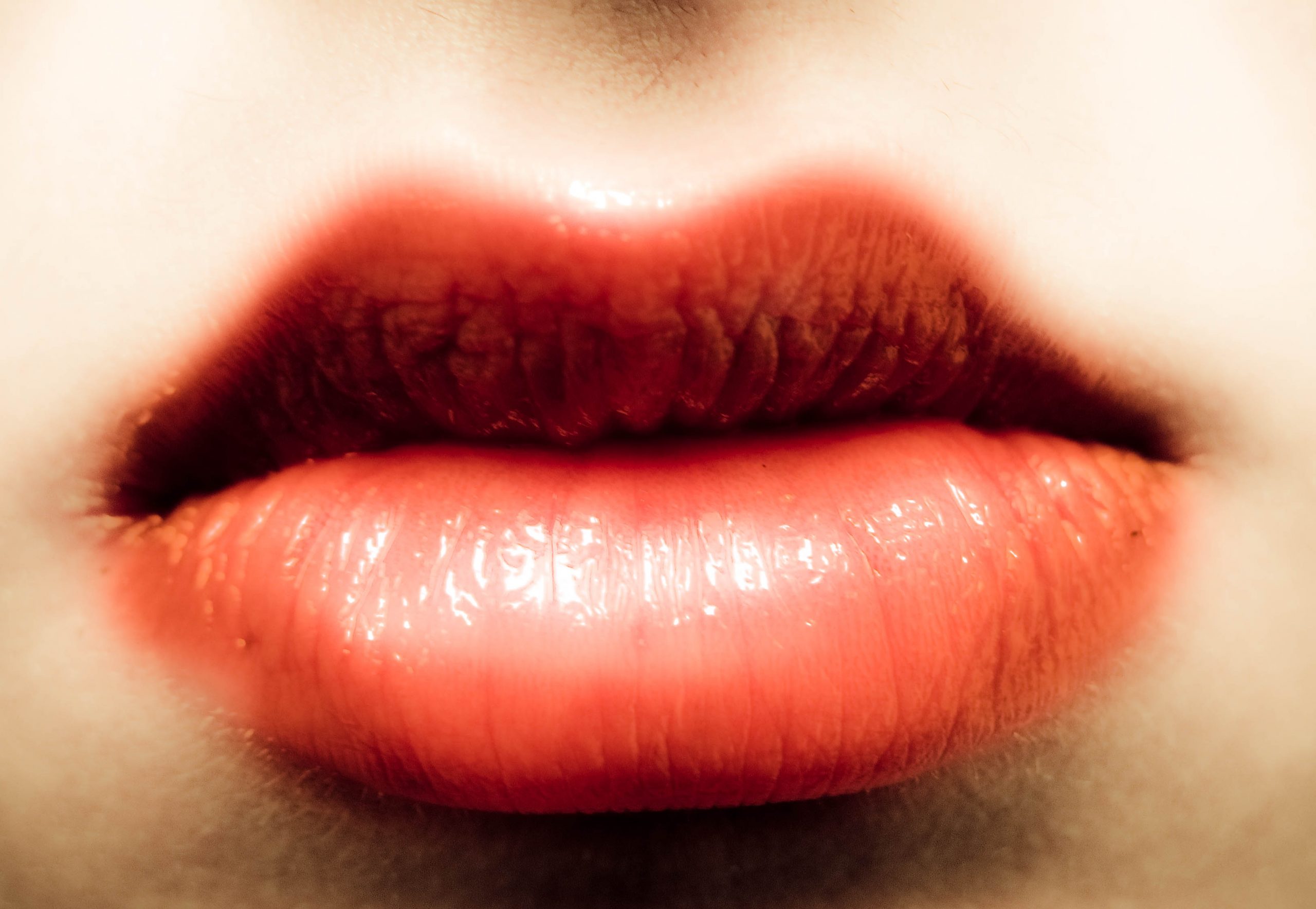 Full, sensuous, luscious, and beautiful lips are more accessible than ever. Treatments take as little as half an hour and require little to no downtime!
What Are Lip Injections?
Lip injections are procedures used to plump the lips. They are recommended for people with diminished, thin lips. 
What Are Lip Fillers?
Lip fillers are the products that are injected into the lips to do the plumping. 
Types of Lip Filler
Juvéderm

Juvéderm Ultra XC
Juvéderm Volbella XC

Restylane
Non-Surgical Nose Job
What Is a Non-Surgical Nose Job?
A non-surgical nose job is a procedure that uses dermal fillers to straighten the nose and reduce the sight of any irregularities. Also known as getting nose filler treatments, a non-surgical nose job can help make the nose appear more proportional to the face, correct bumps and lumps, straighten the nose's orientation, and fix a drooping nasal tip.
Benefits Of Non-Surgical Enhancements
Instant Results
No General Anesthesia
Little to No Downtime
Quick and Easy to Perform
Fewer Risks Than Surgical Enhancements
More Affordable
Virtually No Pain
Temporary to No Side Effects
Candidates
The ideal candidate for non-surgical enhancements is somebody who is starting to show visible signs of aging on their face. 
Personal Consultation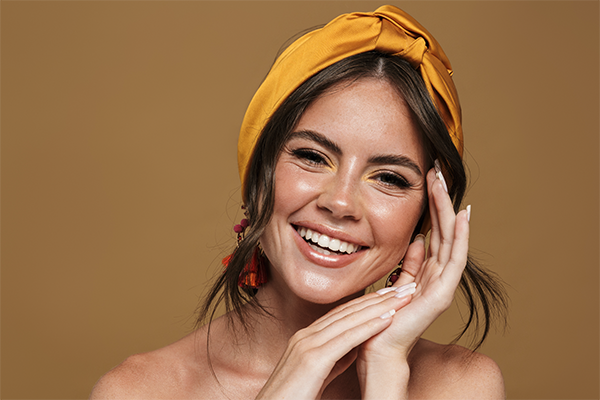 Whether you are an existing patient or considering non-surgical enhancement treatments, Dr. Yoo's door is always open for a consultation. Please contact us at (424) 209-9925 or stop by the office with any questions you may have. Together, you'll determine the best cosmetic approach possible. His friendly staff of professionals is standing by and ready to help assist you with your needs.
Procedure
Botox
After your specialist numbs the area with topical anesthesia, the specialist proceeds to dilute the Botox powder in saline before injecting it. The procedure usually takes up to 30 minutes. Depending on the extent of treatment, there could be multiple injections.
Dermal Fillers
The process takes a few moments per injection site. Your specialist will proceed to inject, massage, and examine the treated area. You may feel a prick from the needle, but it's otherwise painless. Patients may need additional fillers to supplement initial injections. The process can take up to 15 minutes to an hour.
Lip Injections & Lip Fillers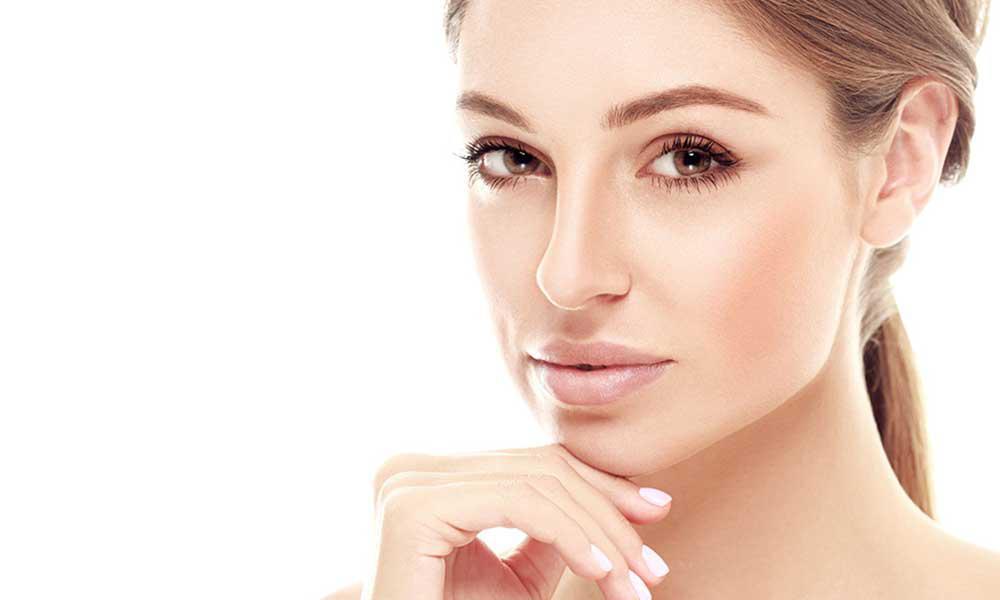 At the beginning of your treatment, Dr. Yoo will clean the areas for injection. The complete injection process may take about fifteen to thirty minutes. Finally, the injected areas will be massaged so that the filler product is spread out correctly and the desired effect is achieved.
Non-Surgical Nose Job
Treatment typically takes 15-30 minutes and is performed in-office. Patients will receive a topical anesthetic for discomfort. Your specialist will then strategically inject the dermal filler of choice into and around the nose to correct irregularities and enhance the shape.
Recovery
Botox
Effects usually take up to 24 to 72 hours to show. Do not massage, rub, or otherwise interfere with the injection area for 24 hours. Afterward, you may resume your daily routine and activities.
Dermal Fillers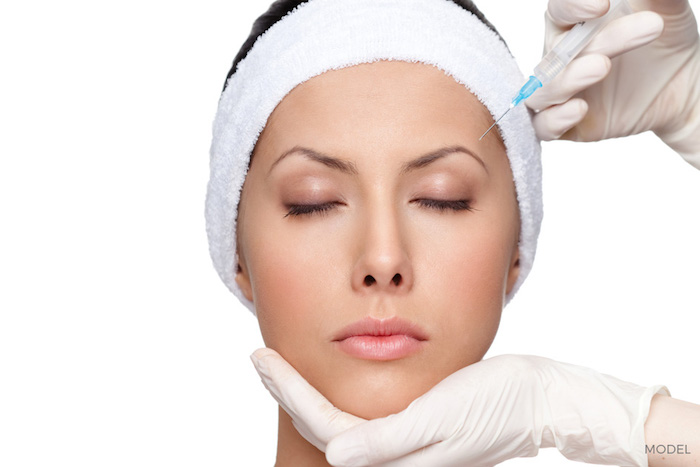 Once completed, your specialist will clean up any leftover markings. They may introduce an ice pack to help reduce any resultant swelling. Your face may be sore for a day or two, but it does not require any medication.
Lip Injections & Lip Fillers
You may experience bruising, swelling, tenderness, or redness that should fade within a day or two. Swelling and discomfort are treatable with cold compresses or an ice pack.
Non-Surgical Nose Job
The patient may return to their regular schedule following treatment. If patients experience discomfort or bruising after their procedure, an ice pack may help reduce symptoms.
Results
Botox
Depending on the level of treatment, results can last up to 3 to 12 months. Patients must schedule follow-up appointments to maintain results.
Dermal Fillers
Results are usually apparent right away and will continue to improve over the course of a week.
Lip Injections & Lip Fillers
Juvéderm injections tend to last as long as a year, with other injectables lasting as long as nine months.
Non-Surgical Nose Job
After treatment, you will enjoy immediately noticeable results. Patients enjoy results for a couple of years. Maintenance appointments can be scheduled to keep results consistent.
Complementary Procedures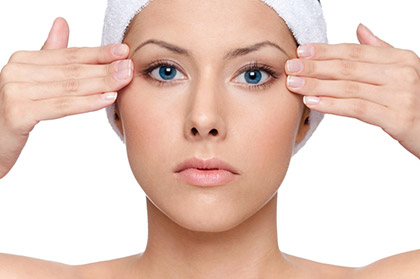 It is common for patients to undergo non-surgical combination treatments of both fillers and injectables. It's all up to you and a medical professional to determine the safest and most straightforward path to your aesthetic goals.
Cost
The cost of non-surgical enhancements varies depending on the issues being addressed and how many sessions are required. Dr. Yoo and his team will go over the subject of pricing during the initial consultation, and he will gladly work with you to determine what is best in terms of treatment goals, results, and cost.
Have you liked what you've been reading so far? Check out Dr. Yoo's blog, where you can find great content like FAQs and essential updates on the procedures we offer. 
FAQ
What Are Non-Surgical Enhancements?
Non-surgical enhancements are any aesthetic procedures that don't require incisions. They involve minimal downtime and produce quick results. 
What Is Botox?
Botox is an injectable neuromodulator that relaxes the facial muscles, providing the patient with a smooth, wrinkle-free visage.
What Are Dermal Fillers?
Dermal fillers are injectable gels used to create volume in the face and fill in wrinkles.
What's the Difference Between Lip Injections and Lip Fillers?
Lip injections are the procedures done to help plump the lips. Lip fillers are the products injected into the lips to do the plumping.
What's a Non-Surgical Nose Job?
A non-surgical nose job is a procedure that uses dermal fillers to correct any irregularities. It's also referred to as a nose filler treatment.
References
Dr. Neerja Puri & Dept. of Dermatology and Venereology, Punjab Health Systems Corporation, Ferozepur, Punjab, India. (2014). Is Beauty Skin Deep – An Approach to a Beautiful Face. Our Dermatology Online, 5(3), 301-303. doi:10.7241/ourd.20143.78
Frampton, J.E., Easthope, S.E. Botulinum Toxin A (Botox® Cosmetic). Am J Clin Dermatol 4, 709–725 (2003). https://doi.org/10.2165/00128071-200304100-00005 https://link.springer.com/article/10.2165/00128071-200304100-00005#citeas