Pregnancy and childbirth are both wondrous events in life and the joy of motherhood is often inexpressible in words. However, pregnancy and childrearing can take its toll on a woman's body. The 'Mommy Makeover' is a package of procedures Dr. Michael J Yoo performs at his Irvine and Beverly Hills locations designed to best restore and often enhance the female form back to the days of pre-pregnancy.
What is a Mommy Makeover?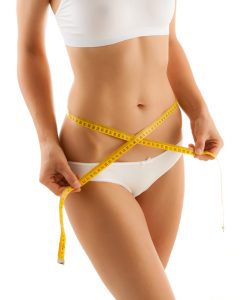 A Mommy Makeover isn't a specific procedure, but the name used to describe a combination of cosmetic procedures tailored for mothers looking to attain their pre-pregnancy bodies.
These procedures generally consist of breast augmentation, breast lift, tummy tuck, and/or liposuction, as pregnancy and breastfeeding greatly affect the appearance of the abdomen and breasts. Since all mothers experience different aesthetic changes, each Mommy Makeover is tailored to address the patient's specific aesthetic wants and needs.
Why Mommies Seek Makeovers
Motherhood is a thing of beauty, but during this time, the female body undergoes a tremendous amount of change. In some cases, this can leave a woman feeling insecure about her body. While every woman's body is different and experiences the physical changes of pregnancy differently, the transition to motherhood almost universally involves the stretching of skin and tissues around the belly and breasts. This can leave lasting effects, including sagging and deflated breasts and a loose, bulging belly. Hormonal fluctuations during this period also change the distribution of fat in the body – the thighs and hips become fuller as can various other areas.
Mothers have generally endured these unwelcome physical changes in silence, paying the majority if not all of their time to their children. Some women may hardly even consider such a procedure due to the "vanity" that is unfortunately associated with plastic surgery. However, how we feel on the outside can significantly impact how we feel on the inside and an increase in self-esteem can greatly improve quality of life for the patient and their loved ones. A Mommy Makeover can leave mothers feeling physically and mentally confident.
Mommy Makeover Procedure Options
Not every Mommy Makeover is the same – each one is individually designed and tailored to best suit the wishes and goals of the patient.
The following is a list of procedures most commonly included in a Mommy Makeover:
Breast Augmentation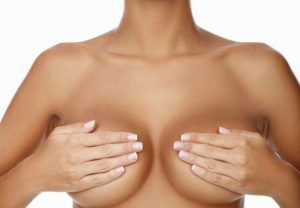 During pregnancy, breasts increase in size and volume, but after breastfeeding they can lose their fullness. Breast augmentation is one optional component of a Mommy Makeover, which helps restore or increase volume in the breasts. The breasts are enlarged with implants that can come in a variety of shapes, sizes, and profiles. Dr. Yoo will work closely with the patient to make these decisions, including incision location and implant placement.
Breast Lift
Breastfeeding can unfortunately leave the bust at an undesired elevation. A breast lift, also known as mastopexy, is a cosmetic procedure designed to lift sagging breasts to a more youthful elevation. A breast lift does not increase the amount of volume, but it will raise and shape the breasts, making mothers feel confident in strapless dresses.
Breast Augmentation with Lift
If a patient desires a full and elevated bust, breast augmentation can be performed at the same time as a breast lift. Women who have sagging and deflated breasts may choose this procedure combination, since breast augmentation alone does not lift the bust and a breast lift does not increase breast volume.
Liposuction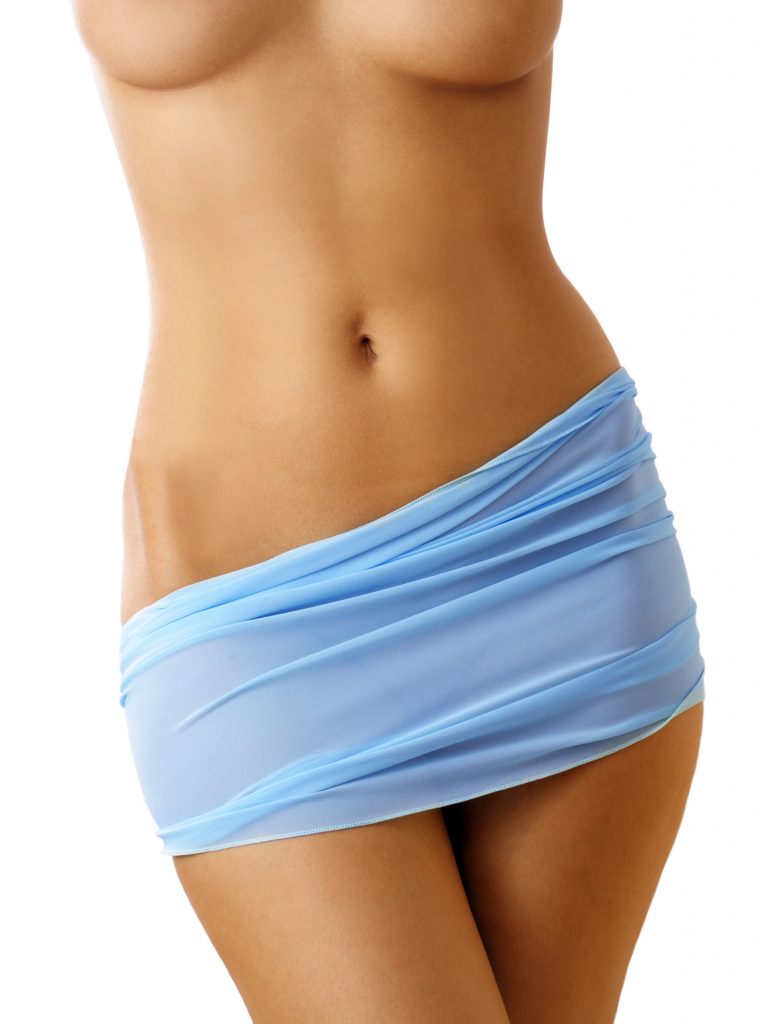 Infants aren't the only ones with baby weight. Mothers who have given birth sometimes find it difficult shedding the last of the pregnancy weight. Liposuction is designed to remove stubborn fat deposits via gentle suction from just about anywhere on the body. The fat is removed using a cannula, or thin tube, inserted through a very small incision made by Dr. Yoo.
The most common places for liposuction are:
Abdomen
Thighs
Arms
Back
Hips
Liposuction can be used on smaller areas of the body as well, such as under the chin or knees.
Liposuction is only meant to address localized fat deposits, not loose skin, so liposuction is often performed in conjunction with a tummy tuck. To determine whether or not a patient is a good candidate for liposuction, with or without a tummy tuck, please feel free to give us a call or request a consultation online.
Tummy Tuck
A tummy tuck is a surgical solution to tightening the abdominal wall and removing lax skin on the stomach. With most pregnancies, the abdominal muscles are stretched to a point where they cannot be repaired through diet and exercise alone. Plus, skin only has so much elasticity to tighten back to its original contour. Sometimes, a tummy tuck is the only solution to redefine the midsection post-pregnancy.
All of the Above
Women who have had multiple pregnancies or who are seeking total body rejuvenation may choose to undergo all of the aforementioned procedures. Assuming the patient is a good candidate for all of these operations, they can usually be performed at the same time.
Ancillary Procedures
A Mommy Makeover aims to enhance areas of the body that are affected by pregnancy, but that shouldn't stop patients from asking Dr. Yoo about other procedures that they are interested in. Some moms may want to undergo a full transformation after they give birth, including procedures such as rhinoplasty or dermal filler treatments. For those who want to revamp their entire appearance, Dr. Yoo will gladly discuss all of options during the initial consultation.
Consultation
During the one-on-one consultation with plastic surgeon Dr. Yoo, patients will have the opportunity to discuss their aesthetic concerns with their post-pregnancy body. Please make mention of past surgeries and medical history. Dr. Yoo will attentively listen and answer any questions the patient may have about any of the procedure options. He will perform a detailed examination of the areas of concern and work with the patient to determine which Mommy Makeover procedures the patient could benefit from.
Dr. Yoo will show the patient before and after photos of others who have had a Mommy Makeover to help them get an idea of possible results. However, results do vary between patients since the Mommy Makeover is custom tailored to each individual patient.
Dr. Yoo wants all of his patients to be fully comfortable with their decision to undergo a cosmetic procedure, so he will explain the process from preparation until the end of recovery.
Preparation
Patients should also arrange for someone to help with the children while they recover to ensure optimal healing.
Preparation for a Mommy Makeover will differ depending on the procedures the patient chooses to undergo. Generally if the patient receives any breast procedure, a pre-surgery mammogram is required. Other medical examinations may be requested depending on the case. Any surgical procedure requires patients to stop smoking, drinking alcohol, and taking anti-inflammatory medicines 3 weeks before the surgery date. Medications may be prescribed to you, in which case please pick them up from the pharmacy prior to the procedure. It is very important for patients to arrange for someone to take them home after the procedure and stay with them for at least the first night of recovery.
Dr. Yoo will provide individual patients with further customized instructions at the initial consultation.
The Procedure
Mommy Makeover procedures are typically performed under general anesthesia on an outpatient basis. Depending on the procedures the patient chooses to undergo, the surgery can take three to five hours. Dr. Yoo will mark the appropriate incision locations and, once the patient is anesthetized, he will begin the operation. The breasts will either be enlarged with implants, surgically raised, or a combination of both. The abdominal muscles will also be tightened, loose abdominal skin will be excised, and/or liposuction will be performed to remove localized fat deposits. Once the desired result is achieved, the incisions will be sutured and the patient will slowly and comfortably wake from the anesthesia in the recovery room with the company of our attentive, friendly staff.
Postoperative Recovery
Recovery from a Mommy Makeover varies depending on the selection of procedures required to reach the desired outcome. It's also important to remember that every woman's anatomy is different and, because of this, the recovery times and results of these procedures may vary. But with advances in modern plastic surgery technology and techniques, the patient's aesthetic desires will not leave them bedridden in recovery as many may think; they will be back running around with, or chasing after, the kids in no time.
All mothers deserve to look and feel their best. For those looking to transform their body with a Mommy Makeover and restore the shape and figure they once had, please call our Irvine or Beverly Hills offices or schedule a consultation here and Dr. Michael Yoo and his expert staff will be more than happy to assist in making the decision to have cosmetic surgery.
Pricing
The cost of a Mommy Makeover is dependent on the combination of procedures required and the extent of the specific case. Adding ancillary procedures will alter the price as well. Please feel free to schedule a consultation at our Irvine or Beverly Hills locations and we will gladly provide an individualized quote. We look forward to speaking with you.