Even though breast augmentation is one of the most popular aesthetic procedures performed in the world today, sometimes individuals are not entirely satisfied with the results of their augmentation surgery. In this case, breast augmentation revision surgery can improve upon these initial disappointing results.
As an experienced plastic surgeon, I've helped several women at my Orange County location restore their confidence with this procedure.
When is Breast Augmentation Revision Necessary
Women who seek revision breast surgery may have first noticed their particular concerns immediately after their initial surgery or even months to years after their procedure. The timing can vary depending on individual implant characteristics and anatomy.
Reasons For Breast Augmentation
The source of this dissatisfaction can be due to any number of factors, including:
The desire for a size change (i.e. smaller or larger)
Dissatisfaction with the shape of the breast
Improper placement of implant
Hard or even painful breasts from capsular contracture.
Fallen or bottomed out implants from skin stretch.
Breast Augmentation Procedures Can Vary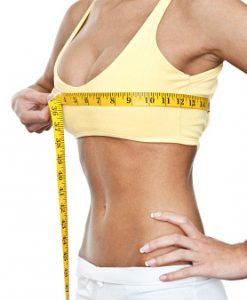 The types of revision breast surgery performed can vary depending on the presenting problems and patient anatomy. Revision may include an implant exchange, capsulectomy, and or a breast lift in order to improve breast shape and aesthetics. Fat grafting is also an option to camouflage implant rippling and create a more attractive contour in some patients.
Recovery
This procedure may entail a variety of techniques used. Because of this, recovery times may vary among patients.
Providing Thorough Answers to All of Your Questions
During your consultation, I will address all of your questions and discuss the revision procedures you will need in detail. If you are in the Orange County area and considering a breast augmentation revision, schedule a consultation online to get started.