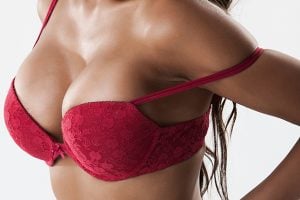 Breast augmentation is a surgical solution to add volume and enhance the projection of a woman's chest. As one of the most commonly performed and popular plastic surgery operations in the world, breast augmentation is a safe, effective way to enhance your silhouette's more feminine features. By adding the perfectly-sized implants, Dr. Michael J. Yoo, a board-certified plastic surgeon, can give your frame – and confidence – a boost. 
If you are interested in augmenting the shape or size of your breasts, schedule a personal consultation with Dr. Yoo at our Beverly Hills and Newport Beach offices. Here we can discuss any questions you may have and learn about your desired, aesthetic results. You can reach our office by calling (949) 861-3340. 
About
The size and shape of your breasts can be a recent insecurity or one you've housed since adolescence. Many factors determine a woman's breast size and shape. These include genetics, changes in weight, the natural aging process, and hormones from pregnancy.  For many women, the journey to a confident body image begins with choosing the breasts they want – not the ones given to them by nature. With a breast augmentation, Dr. Yoo has the resources necessary to sculpt and contour your breasts to your liking. When performed by a trained, board-certified plastic surgeon like Dr. Yoo, a breast augmentation can blossom a significant, positive influence on your body image.[1]
Before and After Photos
Choosing The Right Implant
To find the right implant, Dr. Yoo will ask you a series of questions based on what shape, size, and texture you want for your enhanced breasts. There are several factors to consider when determining your new breasts. These factors include:
Composition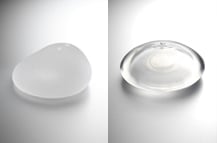 Implants for breasts are made of either silicone or saline. Saline implants are inserted into an empty breast pocket and then filled with a sterile saline solution, which can be adjusted to the patient's desires. Silicone implants, however, are semisolid masses that are prefilled and closely mimic the feel of a natural breast.
Size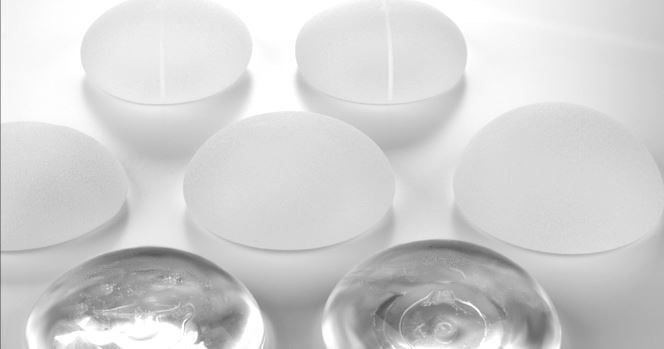 Those who desire larger breasts will want to pay close attention to what size implants they choose. Breast implants are not measured by bra cup sizes but rather cubic centimeters (cc's). For both saline and silicone implants, the average range is between 120cc and 800cc. It is difficult to translate this into a bra size since cup sizes are not standardized across the garment industry. However, for most patients, this would look like a small to a large C cup.
Placement
The placement of the implant can be done in two locations: 
Submuscular (under the pectoral muscle): for women who do not have sufficient natural breast tissue to cover the implant edges.
Subglandular (over the pectoral muscle): for women with sufficient natural breast tissue to cover the implant. This method provides more projection than the submuscular approach.
Texture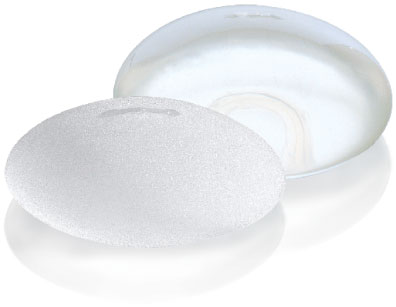 If you choose silicone implants, you will also need to decide on either textured or smooth outer shells. Textured implants ensure placement security while smooth implants have more movement within the breast pocket. Many women prefer the feel of one over the other. It truly is a personal preference. The choice between smooth or textured is solely up to how you wish your breasts to move and feel daily.
Shape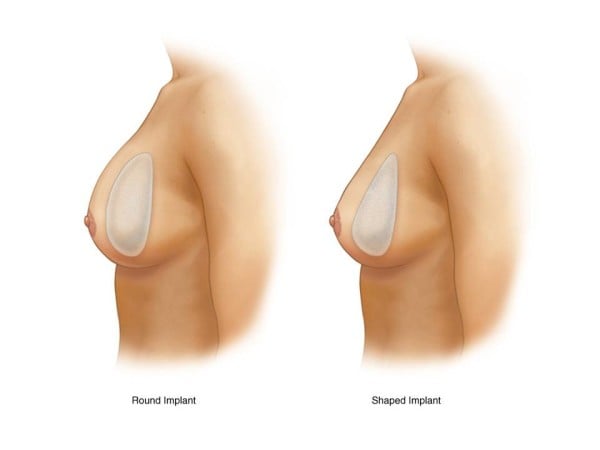 A breast implant can come in one of two shapes: round or anatomical (teardrop). Round implants are circular and create a fuller breast with a large amount of cleavage. Anatomically shaped implants have a slight slope to them. Some women choose round implants because they can build a fuller appearance with a smaller volume implant; others pick anatomical implants to create a more natural-appearing breast that fits their frame.[3]
Candidates
For those interested in breast augmentation, we ask that you be at a healthy, stable weight. Weight changes can greatly affect the breast areas and diminish your breast augmentation results. Next, we recommend that you be at the end of your family-building journey as subsequent pregnancies can also alter the results created by your breast augmentation surgery. Finally, if you smoke, we will ask you to discontinue three weeks before your procedure and the entire duration of your recovery period.
If you are interested in learning more about your personalized breast augmentation procedure, please schedule an initial consultation with Dr. Yoo today! 
Personal Consultation
During your consultation, Dr. Yoo will conduct a physical examination and patient intake interview to make sure you qualify for a breast augmentation procedure. If he decides you are a qualified candidate, he will guide you through all the aforementioned implant options. Dr. Yoo will want to learn about your desired breast shape and size so that together, you can find the appropriate implant. If you have any questions about your procedure or pricing, please don't hesitate to ask. Dr. Yoo wants you to be well informed and reassured throughout every step of this journey.
Preparation
To prepare for this procedure, we ask our patients to prepare like any other surgical procedure. First, we ask that you stop smoking. Nicotine is known to constrict blood vessels and can hamper the body's natural healing abilities.[4] We also ask that you stop taking any blood-thinning medications such as aspirin, NSAIDs, or ibuprofen because these can cause excessive bleeding during your procedure. If you need help with pain management, please speak with one of our nurses for assistance. Finally, we ask that you designate a caregiver to drive you home on the day of your procedure.
Procedure
A typical breast augmentation procedure takes between 1 and 11/2 hours. After the anesthesia has been administered and taken effect, Dr. Yoo will make a series of small incisions to create a pocket for the implant. Once he has carefully inserted the implant, Dr. Yoo will ensure the implants are balanced and symmetrical. After he achieves perfect harmony between the breasts, Dr. Yoo will close the incisions. Finally, you will be free to head home and focus on recovery.

Recovery
For the next 24 weeks, you will need to wear the surgical bra and compression garment we give you. These will help the implants settle properly. Within a week, you will see that the incisions have healed. During this time, be sure to sleep on your back to help reduce any swelling. Most patients return to their non-physical jobs after five to seven days. You can resume physical activity gradually over the next two weeks. Any strenuous activities or heavy lifting should be avoided for the next four to six weeks.
Corresponding & Complementary Procedures
After experiencing the exceptional skill and care of Dr. Yoo and his expert team, you might want to make him your go-to doctor for every other cosmetic procedure on your wishlist. Many of our breast augmentation patients also see incredible results with:
Brazilian Butt Lift
Also known as a BBL, the Brazilian butt lift has gained international attention with the help of social media starlets and reality TV royals. A BBL procedure enhances the curves in your buttocks and gives the area a flattering lift. Dr. Yoo achieves this contoured lift by removing unwanted fat from various donor areas around the body. These donor areas can be the abdomen, thighs, back, or breasts. By grafting the fat from your physique, Dr. Yoo gives you results to retain your body's natural symmetry by transferring the fat directly into your buttocks. It is the perfect procedure to balance out the contours achieved from your breast augmentation. 
Tummy Tuck
Also known as an abdominoplasty, a tummy tuck is a body contouring procedure to remove excess, unwanted skin that may linger around your abdomen. Pregnancy or a weight loss transformation can cause this loose, hanging abdominal skin. By making an incision from hip to hip along the waist, low enough to hide under a bikini, Dr. Yoo can gently pull the excess skin tight. After trimming away the tissue, he repairs the abdominal muscles that may have separated during childbirth. Finally, he sutures the area carefully to ensure a less noticeable scar. Many women are interested in both breast augmentation and a tummy tuck after completing their families.
Cost in Beverly Hills
The cost of your breast augmentation will vary depending on your surgical requirements as well as which implants you decide on. If you would like to discuss pricing or financing options please call us at (949) 861-3340. Also, be sure to check out our specials page to stay up to date on what specials are available this month!
FAQ
Will I need to go back for check-ups after a breast augmentation?
After you have healed from your breast augmentation procedure, the FDA recommends you undergo screening after three years and then every two years after if you received silicone implants; no long-term monitoring is suggested for saline implants.[2] 
What qualifies you for breast augmentation?
Usually, women who are in good mental and physical health will be approved for breast augmentation surgery. This will be assessed during your consultation and patient intake interview. However, you will not be approved if you are currently pregnant or breastfeeding or have breast cancer. 
Do implants feel different to the touch?
Depending on the implant, silicone, or saline, yes, the feel of the breast will be different. This is because the implants add either a smooth or textured feel when the area is squeezed. Choosing between the two is important. It is best to decide with a board-certified plastic surgeon who will walk you through the many different implant options.
References