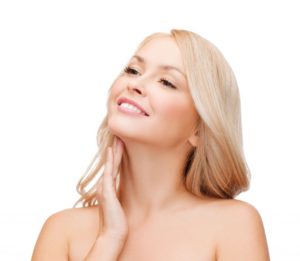 Do you have excess fat and tissue along your jawline? Erase your double chin with Kybella. You can receive Kybella in under 20 minutes and get right back to your busy schedule! Kybella will do the rest. Your body will break down and dispose of your fat, naturally, while you go about your day.
Even young, otherwise fit people often struggle with a "double chin" appearance. Thanks to Kybella, patents can eliminate unwanted fat from their chin and neck effectively, comfortably, and conveniently. A single treatment of Kybella will slim down your unwanted neck and chin fat for an attractive, sculpted jawline. Call Dr. Michael J. Yoo's helpful staff to schedule a private consultation for Kybella today!
What is Kybella?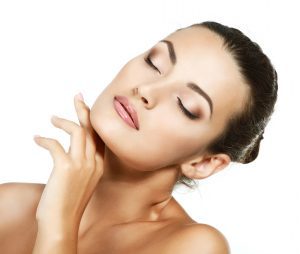 Kybella is a deoxycholic acid injectable FDA-approved to eliminate fat from the chin and neck. Kybella is injected into the fat and excess tissue underneath the chin. The injectable will reduce this pocket of fat and achieve a slim, more youthful jawline.
Kybella is quick and comfortable to receive. Patients are able to return to their day immediately after receiving Kybella! As patients continue their daily schedule, Kybella will be working to break down their targeted fat cells. The fat is destroyed and expelled from the body through natural processes. Patients will notice the fat deposit under their chin is becoming smaller and smaller with every passing week. Within four to six weeks, the jawline will be back in a tight, flattering position.
Patients will see impressive improvements after a single session of Kybella. For best results in some cases, patients will want to receive 2-3 treatments of Kybella to address their stubborn chin fat.
Before Kybella, patients had to turn to surgical means to address their unwanted chin fat. Now, patients can address this unwanted fat in under 20 minutes, without a single incision!
Benefits of Kybella
Why is Kybella such a popular choice for men and women who are struggling with a "double chin"? Kybella is a ground-breaking revolution in fat elimination.
Patients
choose Kybella
because:
The treatment is quick and convenient. Patients can receive Kybella in less than twenty minutes!
The treatment is virtually painless.
It is safe. Kybella is popular and FDA-approved. Minor side effects like bruising and swelling will abate within one to two weeks of treatment.
No downtime is required.
It WORKS. Patients see a major reduction in the fat along their jaw and under their chin within four to six weeks.
It achieves permanent results. The fat cells eliminated with Kybella will be permanently removed from the body. Barring major weight gain, these fat cells will not return to the chin!
There's no surgery. No incisions. No scarring!
Candidates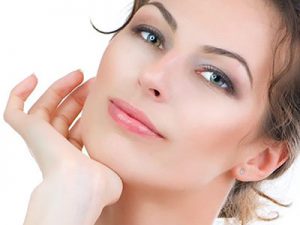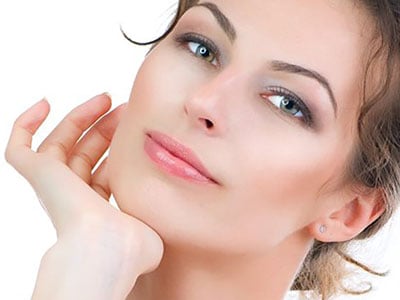 Candidates for Kybella are those who have unwanted submental fat that is concealing their otherwise slim, healthy jawline. You are a good candidate for Kybella if you have firm or sagging fat and tissue under your chin and jawline. This fat can develop as early as a person's 30s, even if the individual is otherwise healthy and active. If your efforts at diet and exercise have done nothing to shrink this fat and slim down your jawline, Kybella may be your ideal solution.
There will be no need for downtime and no worry about scars because there are none.
Kybella is an excellent option for people with busy schedules who cannot take time off to recover from an invasive procedure. Candidates can receive their Kybella and get right back to their weekly schedule!
Candidates should have a mild to moderate degree of remaining skin laxity. Candidates who have a more advanced degree of skin laxity may be better candidates for additional or alternative rejuvenation options that will also tighten this loose skin to achieve the ideal, tight jawline.
Good candidates for Kybella are non-smokers who are at a stable weight. Best candidates will have realistic expectations of the outcomes achievable with any cosmetic procedure.
Kybella will eliminate unwanted fat beneath the chin to restore your youthful, tight jawline, comfortably and conveniently!
Kybella Consultation in Irvine, CA
Interested in learning more about Kybella? Schedule a private consultation with Dr. Michael J. Yoo today!
Dr. Yoo will be happy to answer your questions about Kybella or any other rejuvenating services we offer.
During your private consultation, Dr. Yoo will examine your neck and jawline to determine your candidacy for Kybella. In order to create a treatment plan that is right for you, Dr. Yoo will take your medical history and current medication use into consideration. Once he has a clear understanding of your goals and the needs of your specific case, he will share his professional recommendation with you. After you and Dr. Yoo agree on the details of your treatment plan, you will receive instructions about how to prepare for your Kybella treatment. Depending on your case, Dr. Yoo may also recommend additional treatments to achieve your preferred results. We look forward to meeting you!
Kybella: The Treatment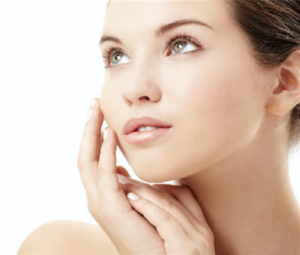 You will receive Kybella in a quick, comfortable session. Kybella can be administered in under 20 minutes.
When you arrive for your Kybella treatment, the skin on your chin and neck will be sterilized. Dr. Yoo will administer the Kybella injections to targeted areas of your "double chin" fat. His goal is to achieve the highest level of fat elimination and to sculpt your jawline into a smoother, tighter appearance. The number of injections you receive during your session will depend on the specific needs of your case.
Kybella's medical-grade needles are very fine and carefully administered. Most patients feel comfortable during the treatment, but Dr. Yoo is happy to apply a topical anesthetic cream to guarantee patient comfort during injection.
Kybella will start working right away to destroy unwanted fat cells. Once the Kybella has been administered, you will be free to return to your day! Patients will be able to carry on their usual schedules over the weeks following their treatment as the Kybella destroys the fat and the body eliminates it through natural processes.
Recovery After Kybella
No downtime is necessary after Kybella. Side effects are rare but will subside within one to two weeks of treatment. Side effects of Kybella include swelling, redness, numbness, pain, or hardening of the treatment site. Patients can apply ice to reduce these symptoms. If patients are concerned about their response to Kybella or have any questions following their treatment, Dr. Yoo and his staff will be available to help at any time.
Goodbye, Double Chin!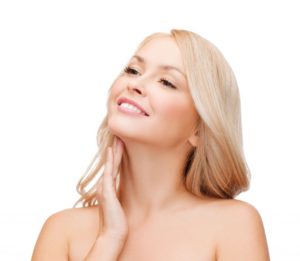 In one to three Kybella treatments, patients can say goodbye to their submental fat and hello to a sleek, flattering jawline. Over the four to six weeks following your treatment with Kybella, your body will flush out the destroyed fat from your chin. The area under your chin will shrink more and more until you have smooth, tight chin and jaw definition.
Kybella will permanently eliminate the fat cells from your chin and neck. These fat cells will not return, barring major weight gain. Patients who maintain their weight with diet and exercise will enjoy the results of their Kybella treatment for years!
FAQs
What is the average cost of Kybella?
The price of a double chin injection with Kybella will depend on the details of your treatment plan, such as the number of vials and the number of treatment sessions you will receive. Once you have completed your consultation with Dr. Yoo, we will give you a breakdown of the anticipated cost of your Kybella treatment plan.
Are there risks with Kybella?
Kybella is a safe, FDA-approved way to eliminate stubborn chin fat. Side effects of Kybella are rare. If they do occur, they will subside within one to two weeks of treatment. Side effects from Kybella include swelling, redness, numbness, pain, or hardening of the treatment site. Serious side effects are very rare, but if they do occur, notify Dr. Yoo right way. Serious side effects include trouble swallowing, open sores, drainage, or facial muscle issues.
When will I see results after receiving Kybella?
Patients will see results within four to six weeks with Kybella. Some patients require two to three Kybella treatments to achieve their ideal, smooth jawline.
Is Kybella Permanent?
Kybella will permanently eliminate fat from the body. So long as patients maintain their weight and avoid major weight gain, they will not develop new fat cells under their chin. The area will stay slim and smooth for years to come!

Stubborn under chin fat can make anyone look older and heavier than they actually are. Restore a tight, youthful jawline with Kybella.

Dr. Michael J. Yoo will help you fight your unwanted double chin with a quick, effective Kybella treatment. Call to schedule an informative consultation for Kybella today.