Dr. Michael J. Yoo is here to meet all of his patients' needs. Dr. Yoo, who has been ranked as the "Top Plastic Surgeon" in Orange County, California, specializes in countless forms of body contouring procedures. Thanks to his years of experience, he is able to achieve patient's ideal skin tightening, body forming results with an expertly-performed body lift.
In addition to our leading body lift practice, Dr. Yoo's office also specializes in procedures such as invasive and non-invasive facial rejuvenation, which means patients can regain confidence in how they look, from head to toe. Our offices are conveniently located in Orange County and Beverly Hills, CA to serve patients in Orange County and its surrounding areas. Please contact us for a detailed and comprehensive body lift consultation.
About Body Lifts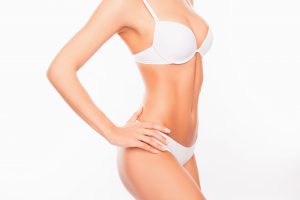 Weight loss, whether achieved through diet and exercise or bariatric surgery, is a great first step towards healthier living. With this transformation, however, comes a generalized 'deflation' of the body, creating an excess of skin that hangs and sags. A body lift can help with this excess skin in a way that no amount of exercise and dieting can.
Body lifts offer the most effective transformation of the mid and lower body. The skin is the body's largest organ, and if you have a significant amount of loose or sagging skin, it can cause severe discomfort that can compromise your whole weight loss accomplishment. Procedurally, body lifts consist of removing, lifting, and tightening the skin. The most common body lift procedure performed is the lower body lift which treats the abdomen, lower back, buttocks, and thighs. However, an upper body lift is also an option to treat the arms, upper back, and breasts.
Do not be confused about the similarities between body lifts and liposuction, as body lifts are not meant to remove excess fat, only excess skin. Both liposuction and body lifts may be performed if the patient has excess fat deposits that don't cooperate with diet and exercise. Body lifts are one of the many body contouring procedures that our office specializes in.
This doesn't mean that everyone's situation warrants a body lift. Sometimes, alternative methods such as a thigh lift or abdominoplasty can be performed in the case that the patient does not have considerable amounts of lax skin on the body. The initial consultation will help our clients further explore their options and help Dr. Yoo be able to properly recommend the most effective and healthy procedures to meet their needs.
Dr. Yoo is located in Irvine and Beverly Hills, CA. However, we are proud to serve patients from Orange County and beyond. Contact us today, and we will gladly schedule a consultation.
The Goal of a Body Lift is to Tailor Excess Skin
This procedure essentially tailors and excises the excess skin that remains behind following weight loss. The goal is to create a more pleasing contour and shape that can improve one's appearance and self-confidence.
Ideal Candidates
An ideal candidate for a body lift should be empowered and inspired to partake in a healthy lifestyle change after their procedure to ensure the longevity of their results.
Patients who have excess skin throughout the upper or lower body as a result of weight loss may be ideal for a body lift procedure. Generally, the ideal candidate for a body lift procedure should have lost a drastic amount of weight and should be within 50 lbs of their weight loss goal. There are also cases where patients that have lost 100 lbs or more but are not near their weight loss goal yet. These patients may require a body lift before losing any more weight.
Dr. Michael J. Yoo encourages patients to be in good health, as well as to have optimistic but realistic expectations for the result of their procedure. An ideal candidate for a body lift should be empowered and inspired to partake in a healthy lifestyle change after their procedure to ensure the longevity of their results. We will determine if a body lift is the right procedure for you during your consultation.
Body Lift Techniques
Our experience in body lift procedures has allowed our office to give our patients consistently healthy recoveries and beautiful, contoured results. We take every patient's body type and unique physical needs into account. and we treat every case with skill and care. Please see below for the most common body lift procedures that Dr. Yoo performs.
Lower Body Lift
The lower body lift is the most common body lift that Dr. Yoo performs. This type of lower lift caters to most of the problem areas that weight loss patients deal with. We perform the lower body lift by removing any excessive skin from the front and sides of the abdominal area, lower back, buttocks, and inner/outer thighs. This procedure can help improve the shape of the mid and lower body, as well as lift the buttocks.
Arm Lift
Excess skin around the upper arms may become problematic. Sagging skin from the arms will tend to hang outside of sleeves and may cause insecurity or discomfort. This procedure will not only remove excess fat from the patient's upper arms but will also help to tone the arms. Patients should still be ready to maintain a steady workout regimen to improve their arm appearance.
We begin this procedure by executing an incision from the armpit to the elbow and removing any excess skin. The remaining skin will be tightened to create a new arm contour. The incision is hidden on the inside of the arm, and any scarring that remains will continue to diminish over time.
Breast/Chest Lift
For women, this method of procedure may be the most in demand. One of the results of weight loss for women is saggy breasts. Breasts can't regain their youthful appearance even with the strictest exercise regimen and diet. This procedure begins with three different incisions that depend on the severity of the sagging. The three incisions that Dr. Yoo utilizes are crescent, vertical, and anchor incisions. This procedure will raise the female breasts into a position that makes them more perky and youthful.
Despite popular belief, the breast/chest lift is equally effective for men who are experience sagging chest skin as a result of weight loss. For men, the incision will be made to the chest to remove unwanted, lax skin and create a more masculine and firm physique.
Back Lift
The back lift consists of an incision along the "bra line." Excess skin and tissue are removed to create a more slim, toned back contour. In some cases, liposuction can be used to remove any fat that resides in this region, as it is one of the hardest areas to reduce fat deposits through diet and exercise alone.
Preparation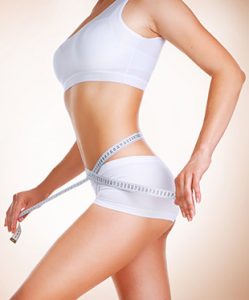 Preparation instructions for the procedure will be provided once the body lift surgery has been scheduled. It is important that patients get lots of rest in the upcoming days before surgery and arranges for a ride home after the procedure, as they will be unable to drive themselves. Patients will also be asked to avoid taking anti-inflammatory medications for two weeks and quit smoking at least three weeks before surgery.
Procedure
Our office can perform a body lift in 8 hours, depending on the type of body lift. We will ensure that our anesthesiologists ensure maximum comfort throughout the procedure. Once the patient is comfortable, Dr. Yoo will make the necessary incisions. We will remove the excess skin, tighten the underlying muscles where needed, and we can even perform liposuction to certain areas of the body if desired.
Recovery
In order to minimize swelling, bruising, bleeding, and discomfort, we will provide medication, recovery instructions, and aftercare information. We encourage our patients to engage in minimal activity such as short walks; this can ease the body and mind and encourage a speedy recovery.
Our office is here for you during the recovery process. We want to ensure a welcoming and efficient environment to help you to thrive in your recovery. Our follow-up appointments are a crucial part of the healing process and allows Dr. Yoo the opportunity to monitor your healing. We are here to help and ensure that the patient is left satisfied, happy, and healthy.
Consultation
If you or someone you know is interested in a body lift procedure, please contact our Irvine or Beverly Hills, CA-based office to schedule a private consultation with Dr. Yoo. Our friendly and professional staff are eager to work with you and help improve your life, one step at a time. Patients should never settle to live the life they don't want to. And our office is here to guide you into a brand new you.
Be prepared for the following during the consultation:
An honest testimony from the patient which discusses their concerns
A detailed and informative discussion of the procedure
A physical examination
Photographs of yourself
Medical history
Furthermore, our office will also discuss pricing options after we examine the patient's individual body type and concerns. Contact our office in Orange County or Beverly Hills, CA and take the first step to your transformation with the help you deserve.
Things to Keep in Mind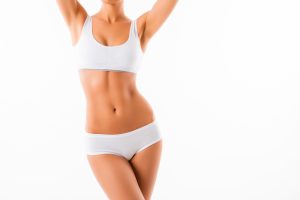 Individuals interested in these surgeries should be healthy, and at or near their ideal body weight in order to reach desired outcomes in an effective and safe manner.
Liposuction does not generally affect excess skin. Ideal candidates for liposuction are those who are at or near their ideal body weight, have small to moderate deposits of unwanted fat and have excellent skin quality (i.e. elasticity). Individuals with hanging or sagging skin will be best treated with a 'lift' procedure in the area of concern.
If you're in the Orange County area, you've lost weight and are dealing with excess, saggy skin, please schedule a consultation.
Cost
The cost of a body lift is based on the extent of treatment needed and if additional procedures will be combined with the body lift, such as liposuction, to help further the results. Please contact the office of Dr. Michael J. Yoo today and schedule a private consultation!