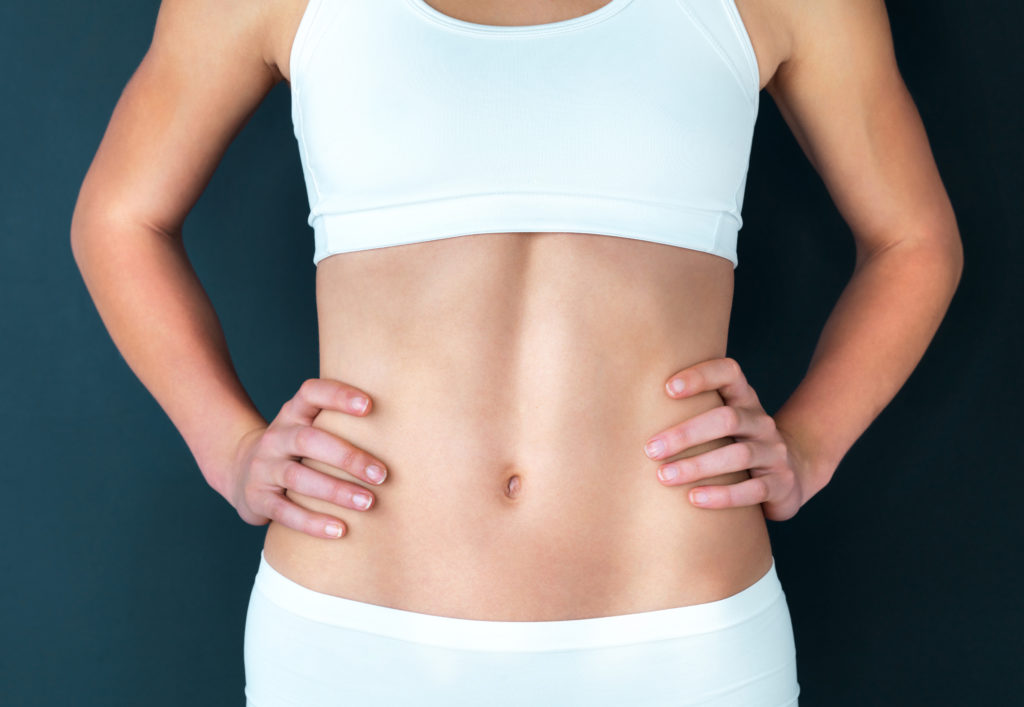 Tummy tuck (abdominoplasty) vs. liposuction is a question that many patients who are considering body contouring procedures will ask themselves. Which procedure will be more rewarding depends on a patient's aesthetic goals, medical history, and preferences.
Body Sculpting Customized to Your Goals
You've adopted a healthy diet and partake in regular exercise. You've already lost weight or have given birth. You reached or are close to reaching your ideal body weight. You've already accomplished great feats, but your abdomen still troubles you despite your diligence and efforts. So you decide to look at aesthetic procedures but can't decide which one is right for you. Let's examine tummy tucks and liposuction and help you decide which one will work best for your needs.
Michael J. Yoo, MD is a double board-certified plastic surgeon who specializes in aesthetic body contouring procedures that help you realize your ideal physique. The son of two physicians, Dr. Yoo completed Fellowship training at the Cleveland Clinic, an internationally renowned hospital for training some of the best plastic and reconstructive surgeons. With a thorough understanding of the intricacies of both body sculpting procedures, Dr. Yoo can help you decide which procedure(s) will best meet your aspirations. Contact Dr. Yoo to schedule your consultation to get started. Contact his Beverly Hills office at (424) 209-9925. Virtual consultations are also available to accommodate your schedule.
Tummy Tucks and Liposuction in Beverly Hills
Determining your overall goals is the most important step before any body contouring procedure is performed. Different patients have different ideals of beauty. Every body contouring procedure, including tummy tucks or liposuction, is custom-tailored to each patient. Whether you've lost weight, given birth, or just want to reverse some of the effects of aging, you want to have a specific goal in mind.
Before and After Photos
Tummy Tucks
Tummy tucks, or abdominoplasty, tighten the muscles around the abdomen and removes excess skin. They can restore the classic 6-pack shape after a patient has given birth or lost weight by removing unwanted skin to reveal the muscles underneath. Tummy tucks can also repair the condition known as diastasis recti, which is when the abdominal muscles separate. Tummy tucks can be customized in several ways depending on a patient's aesthetic goals.
When Is a Tummy Tuck Right for Me?
Full tummy tucks, or standard tummy tucks, work great to correct diastasis recti and provide tightening of the upper and lower abdominal muscles.
A tummy tuck is right for you if you want to remove sagging, extra skin leftover from losing weight, giving birth or aging, and/or want to tighten your stomach muscles. Diet and exercise are the cornerstones of a healthy lifestyle, yet they can't address excess skin. All the cardio and kale in the world can't remove that skin you want to remove. A tummy tuck can remove excess skin for you and help you refine your figure to the exact shape you want.
Mini Tummy Tuck
A mini tummy tuck is a scaled-down version of the tummy tuck that focuses on tightening the abdominal muscles below the belly button. This version of the procedure removes unwanted skin on the lower abdomen and tightens the lower abdominal muscles. Mini tucks are ideal for certain body types that might have sagging skin below the belly button with a slimmer upper abdomen.
High Tension Tuck
Some might crave a physique that emphasizes the curved ratio of hips to a slim waist. Sometimes called a natural corset look, a high tension tummy tuck tightens the abdominal wall both vertically and horizontally. This cinches the waist and creates a natural curvature underneath the skin. High tension tummy tucks are ideal for patients that want to emphasize their waist to hip ratio.
Modified Tummy Tuck
A modified tummy tuck focuses on removing excess skin. They are ideal for patients that don't need or want to tighten the abdominal muscles and just want to remove excess skin. If a patient doesn't have diastasis recti and wants to focus on unwanted skin, then a modified tummy tuck serves as the ideal procedure.
Male Tummy Tucks
Men tend to have different aesthetic goals than women. Most women want an hourglass shape or a slim petite figure. Men, on the other hand, often want to focus on a V-shape. Many times, male tummy tucks want to reveal or create the tight V at the bottom of the abdomen. Oftentimes age, weight loss, or genetics makes it difficult for men to have that sharp, tapered look in the abdomen, even if they diligently exercise. Male tummy tucks can remove skin and tighten abdominal muscles into that desirable V.
Liposuction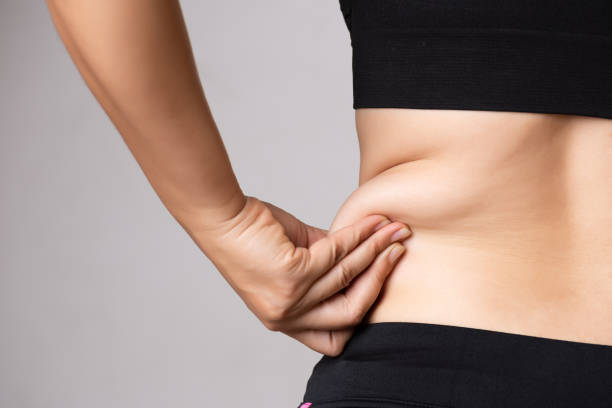 Liposuction, on the other hand, doesn't focus on removing excess skin or tightening muscles but on removing excess fat deposits. All of us collect fat deposits in locations we wouldn't select if given the choice. Some women might see that excess fat gather in their thighs or arms instead of their buttocks. Some men might have love handles that defy diet and exercise. Liposuction is a body sculpting technique that can remove that excess fat and create a shape more appealing to patients.
When Is Liposuction Right for Me?
If you have excess fat tissue in areas of the body where you can't work it off, then liposuction can help you over that hurdle to accomplish your aesthetic goals. Liposuction can also be performed on many areas of the body unlike tummy tucks, which only focus on the abdomen.
Tumescent Liposuction
Dr. Yoo has mastered the tumescent liposuction technique. Tumescent liposuction represents an improvement over older methods to produce better results with greater safety for the patient. In tumescent liposuction, Dr. Yoo makes an injection into the targeted fat tissue at the start of the procedure that includes a solution of both local anesthetic and epinephrine. The word tumescent means "swollen and firm".[1] The solution will swell and firm the fat deposit which makes it much easier and safer to remove via the gentle vacuuming of liposuction. The technique drastically reduces bleeding during liposuction which makes it inherently safer than traditional liposuction. Tumescent liposuction involves less discomfort than traditional liposuction as well. With much less bleeding and reduced discomfort for the patient, the associated recovery time is reduced and easier on the patient. It has become the gold standard in modern liposuction due to its track record of efficacy and very low rates of complications.[2]
Where Can Tumescent Liposuction Be Used?
Abdomen
Back
Hips
Neck
Arms
Flanks
Thighs
Calves
Why Not Choose Both?
Some patients may wish to benefit from both and elect to undergo both procedures. Since each procedure focuses on different aspects of body contouring, some patients might select both as part of a comprehensive body sculpting process. A tummy tuck combined with liposuction is ideal for patients that want to remove both excess skin and fat deposits and refine their physique at the same time. Some patients might not need liposuction on the abdomen but want to combine a tummy tuck with liposuction of the back or thighs. When performed together, many patients experience remarkable transformations. These metamorphoses can lead to a long-lasting boost in self-confidence and feeling more comfortable in their own skin.[3]
A "mommy makeover" often combines both procedures and may include breast enhancements as well (breast augmentation, breast lift, or breast reduction). If a patient elects for liposuction, Dr. Yoo can utilize that fat for additional benefits. He can repurpose the fat tissue removed during liposuction to achieve body contouring in other areas. Fat transfer to the breast offers a natural enhancement of the breasts without the need for implants. Often, women desire a subtle boost to their bustline rather than a large increase in size and volume often associated with implants. Transferring the fat removed via liposuction to the breasts is a great way of enhancing the breast for a completely natural look. Likewise, patients that want to augment their buttocks for more round, shapely curves can elect to combine liposuction with a Brazilian Butt Lift or BBL. A BBL repurposes the fat removed via liposuction to shape the curves that many patients crave.
Your Personal Consultation with Dr. Yoo
When considering liposuction, abdominoplasty, or both, a personal consultation is an essential part of the process. Dr. Yoo loves getting to know his patients. He will listen to your aesthetic aspirations, discuss any concerns you have, and answer all your questions during your consultation. To best guide you along your aesthetic journey, he will also conduct a thorough review of your medical history and conduct a preliminary examination of the areas you want to address. After this process, he can make the best recommendations for how you can achieve the results you desire.
To start your body sculpting journey, contact Dr. Yoo online or call our offices in Beverly Hills or Orange County.
Orange County: (949) 861-3340
Beverly Hills: (424) 209-9925
How Much Do Tummy Tucks and Liposuction Cost in LA?
As described above, both procedures are highly customizable. Every procedure is bespoke and tailored to each patient. Dr. Yoo designs each procedure based on the patient's goals, medical history, and body type. After a consultation, he will construct your personalized treatment plan and provide you with a complete set of prices. When deciding if a procedure is worth it for you, browse through some of the kind reviews left by Dr. Yoo's generous patients.
References
Venkataram J. (2008). Tumescent liposuction: a review. Journal of cutaneous and aesthetic surgery, 1(2), 49–57. https://doi.org/10.4103/0974-2077.44159
Bellini, E., Grieco, M. P., & Raposio, E. (2017). A journey through liposuction and liposculpture: Review. Annals of medicine and surgery (2012), 24, 53–60.
American Society of Plastic Surgeons. (2012, March 29). Liposuction and Tummy Tuck Improve Quality of Life, Reports Plastic and Reconstructive Surgery. Retrieved September 29, 2020, from https://www.plasticsurgery.org/news/press-releases/liposuction-and-tummy-tuck-improve-quality-of-life-reports-plastic-and-reconstructive-surgery