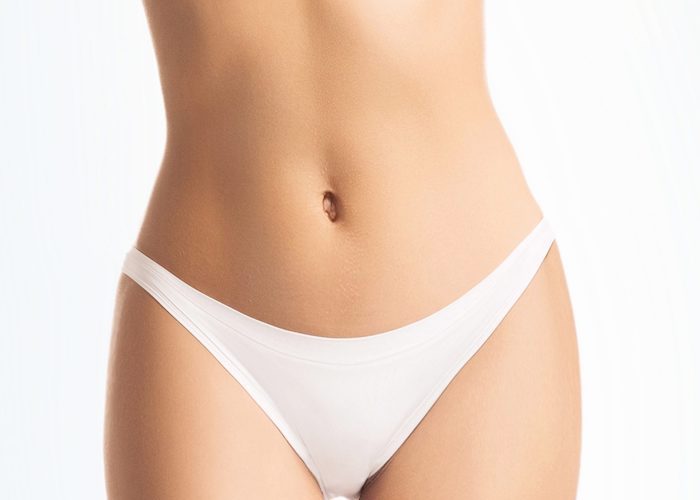 Dr. Michael J. Yoo, MD is a Double Board Certified Plastic Surgeon with Expertise in Body Contouring Surgery. Tummy Tucks are among the most commonly requested procedures in our practice and patients throughout the United States have sought Dr. Yoo out for his excellent and natural results. He is a highly skilled surgeon who performs a wide variety of different Tummy Tuck techniques that can be tailored to a particular individual's anatomy as well as treat more complex cases as seen in the patient example below.
Before and After Photos
Commonly Asked Questions About Tummy Tuck Surgery:
Who is a good candidate for a Tummy Tuck?
Individuals with loose or hanging abdominal skin and fat are good candidates for this surgery. In such cases, diet and exercise rarely offer any significant improvement. These features are most commonly brought about by pregnancy/childbirth, but can also be due to weight loss and/or genetics. Both men and women can be candidates for a Tummy Tuck.
How is a Tummy Tuck performed?
A 'Standard' Tummy Tuck involves removing the loose/excess lower abdominal skin and fat, plication (or tightening) of the abdominal wall musculature and transposition of the belly button (the belly button is left attached to the abdominal wall, and brought through the skin that is pulled down after removing the excess lower abdominal skin). The belly button is essentially left at its original location.
What is a Mini-Tummy Tuck?
'Mini' refers to the length of the skin incision that is made and is generally less than the length used in a 'Standard' Tummy Tuck which typically goes from hip to hip. Many prospective patients request a Mini Tummy Tuck to avoid a longer scar. Most patients who are candidates for a Tummy Tuck procedure, however, are not ideal candidates for a Mini Tummy Tuck. This is because the length of the incision must be commensurate with the amount of excess skin that is to be removed, and the majority of patients present with excess skin and fat in their lower abdomen that cannot be adequately removed through a smaller incision.
Can I have other procedures done at the same time as my Tummy Tuck?
Generally, yes. Depending on your overall health and the types of additional procedures you are requesting, it is possible to combine surgeries. Liposuction is the most common procedure that is combined with a Tummy Tuck followed by Aesthetic Breast Surgery (Breast Augmentation, Breast Lift etc.). Other procedures are also available, and you will have the opportunity to discuss this with Dr. Yoo.
Can I see Tummy Tuck Before and After photos of some of your other patients?
Please view our Tummy Tuck Gallery to see more examples of Dr. Michael Yoo's work.
How long is the recovery process – when can I return to work?
The recovery process takes about 6 weeks. At that time, you can usually resume most prior activities including exercise. Most patients feel comfortable to go back to work 1-2 weeks after surgery. This will vary from person to person and can take more or less time. It is important to remember that healing will continue up to a year. Swelling will also continue to improve month by month up to a year.