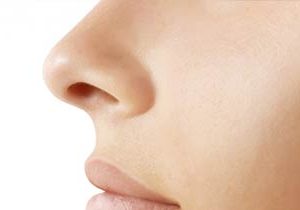 Dr. Michael J. Yoo, MD is Double Board Certified in both Plastic & Reconstructive Surgery and Otolaryngology (i.e. Ear, Nose & Throat Surgery) – Facial Plastic Surgery. These qualifications make him uniquely qualified to perform Rhinoplasty, which is one of the most commonly requested procedures in our practice. Patients throughout the United States have sought him out for his excellent and natural results. He has successfully performed hundreds of Rhinoplasty Procedures and has an individualized approach for each patient's unique anatomy.
Before and After Photos
Frequently Asked Questions About Rhinoplasty
Am I a good candidate for Rhinoplasty?
Patients who seek a Rhinoplasty are looking to improve the appearance of their nose. It is important that you are able to clearly communicate and point out the features of your nose that you want to improve upon at the consultation. It is also important to be realistic with your expectations. Based on your objectives, medical history and physical exam, Dr. Yoo will be able to provide an honest assessment of whether your goals can be met.
How is Rhinoplasty performed?
There are a variety of ways a rhinoplasty can be performed depending on your aesthetic goals. Generally, a small incision is made on the bridge of skin between the nostrils called the columella. The skin is then lifted off the cartilage and bony framework of the nose allowing precise modification to the desired areas. Dr. Yoo uses your own cartilage to reshape and strengthen the structure of your nose in order to bring about a more refined and longer lasting result. During the consult, you will be provided more specific details pertaining to your procedure.
If I have already had a prior Septoplasty or a Rhinoplasty does it change the way the surgery is performed?
Put simply, yes, it can. During a septoplasty, the deviated portion of the nasal septum is often removed leaving a small remnant behind that is often insufficient and/or cannot be used in future rhinoplasty procedures. Similarly, if you've had a prior rhinoplasty procedure, the septal cartilage has already been likely used. In both of these cases, and depending on what your specific goals are, Dr. Yoo uses ear or rib cartilage as grafting material to reshape and/or rebuild the nose. This can be discussed in more detail at your consult.
What type of anesthesia is used?
General Anesthesia. Dr. Yoo only works with Board Certified Anesthesiologists at Accredited Outpatient Surgery Centers.
Can I see Rhinoplasty Before and After photos of some of your other patients?
Visit our Before & After gallery to see more examples of Dr. Yoo's work. You will be able to see more patient photos at your consult.
What is the recovery like?
Sutures and splints are usually removed 1 week after surgery. You will be shown how to tape the nose thereafter to reduce swelling and promote healing. The swelling goes down significantly past 1 month, but will continue to incrementally improve over the ensuing year.
Is Rhinoplasty covered by my Health Insurance?
Rhinoplasty is a Cosmetic procedure and is not covered by insurance. Functional issues such as trouble breathing may be covered by insurance.