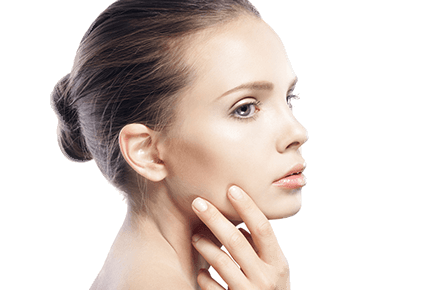 Dr. Michael J. Yoo, MD is Double Board Certified in both Plastic & Reconstructive Surgery and Otolaryngology (i.e. Ear, Nose & Throat Surgery) – Facial Plastic Surgery. These qualifications make him uniquely qualified to perform Otoplasty, which is one of the most commonly requested procedures in our practice. Patients throughout the United States have sought him out for his excellent and natural results. He has successfully performed numerous Otoplasty Procedures and has an individualized approach for each patient's unique anatomy
Before and After Photos
Commonly Asked Questions About Otoplasty:
Am I a good candidate for Otoplasty?
Patients generally seek Otoplasty Surgery to correct prominent ears. At your consultation, you will have the opportunity to meet with Dr. Yoo and discuss your goals. Based on your objectives, medical history and physical exam, Dr. Yoo will be able to determine whether you are a good candidate.
How is the Otoplasty Procedure performed?
There are variations to Otoplasty Surgery that are dependent on a patient's unique anatomy and also his/her aesthetic goals. Generally, an incision is made in the back of the ear in order to gain access to the ear cartilage. Permanent, non-absorbable sutures are then used to fold or bend the ear cartilage into a more favorable shape. In some cases, slivers of excess ear cartilage are removed as well – this can help facilitate setting the ear back and make them appear less prominent.
What type of anesthesia is used?
Otoplasty can be safely performed under Local Anesthesia (the ear is numbed and you are awake) or under General Anesthesia (you are put to sleep by an Anesthesiologist). If you prefer the latter, there are additional fees for the Anesthesiologist and Surgery Center.
Can I see Otoplasty Before and After photos of some of your other patients?
Please visit our Otoplasty Gallery to see more examples of Dr. Michael Yoo's work. Dr. Yoo will also be able to show you many more example photos, during your consultation, of patients who have specifically requested not to have their facial photos posted online.
How long is the recovery process – when can I return to work?
The recovery process takes approximately 6 weeks. At that time, you can usually resume all preoperative activities including most physical activities. It is important to remember, however, that healing will continue up to a year.
Is Otoplasty covered by my Health Insurance?
Otoplasty is an elective, cosmetic procedure and is not covered by insurance.