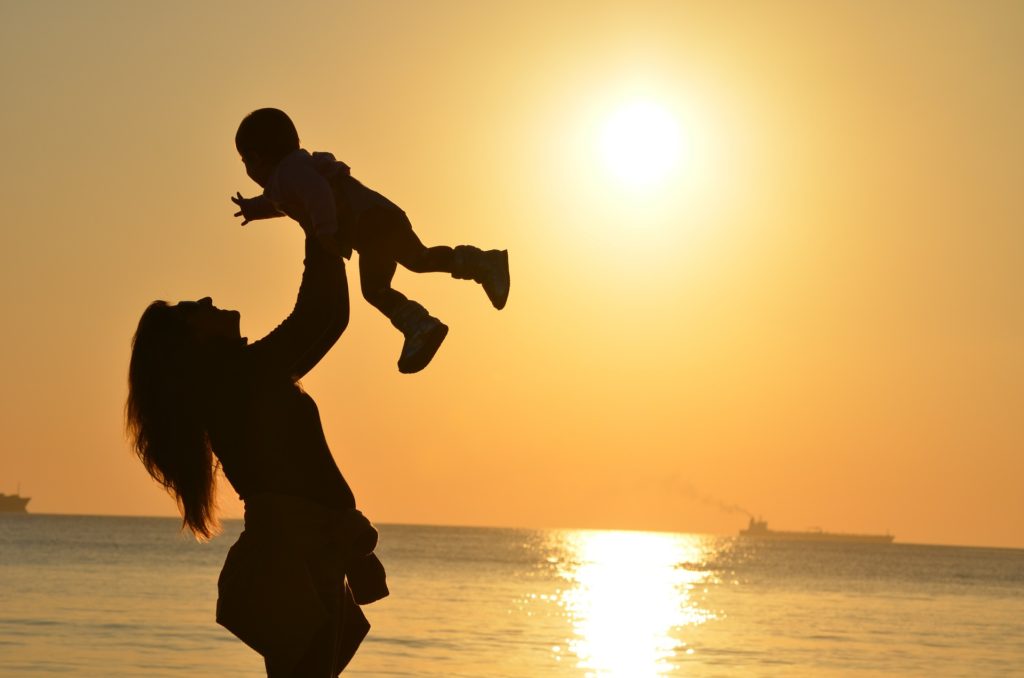 Pregnancy and childbirth take a significant, physical toll on a woman's body. The distended abdomen caused by a growing child and engorged breasts from milk production can create permanent changes to these areas in the form of loose and hanging abdominal skin and deflated breasts. Hormonal changes during this time period also redistribute fat into locations that are often resistant to diet and exercise. The 'Mommy Makeover' refers to a group of procedures designed to help restore a woman's body back to its pre-pregnancy form. The surgery is highly individualized and the procedures ultimately selected will vary depending on one's goals. Dr. Michael J. Yoo, MD is a Double Board Certified Plastic Surgeon who takes a personal approach to 'Mommy Makeover' Surgery and tailors the procedures to each individual's unique anatomy. Dr. Yoo is well known for his excellent and natural Mommy Makeover results and mothers throughout Southern California seek him out for his surgical skills
Before and After Photos
­Commonly Asked Questions About Mommy Makeover:
Who is a good candidate for a Mommy Makeover?
Women with the typical physical changes of pregnancy and childbirth as described above are usually good candidates for this procedure. It is also recommended that individuals who seek this procedure be of good general health and be at a stable weight (if possible, at or near your ideal weight). At your consultation, based on your objectives, medical history and physical exam, Dr. Yoo will determine if you are a good candidate for a Mommy Makeover.
What procedures make up a 'Mommy Makeover'?
Mommy Makeover is a popular term used to describe a collection of procedures designed to restore a woman's body back to its prepregnancy shape. The procedures selected will be based on the individual's specific goals and will vary from person to person. The most common procedures included in a 'Mommy Makeover' are Aesthetic Breast Surgery (i.e. breast lift, breast augmentation or breast augmentation with lift) and Tummy Tuck, but can also include an array of other procedures such as Labiaplasty, Brazilian Butt Lift and Liposuction, amongst many others. At your consultation, you will be able to customize your own 'Mommy Makeover' plan with Dr. Yoo.
What type of anesthesia is used?
Mommy Makeover is typically performed under General Anesthesia (i.e. you are asleep).
Can I see more Mommy Makeover Before and After photos?
Visit our Mommy Makeover Gallery to see more examples of Dr. Yoo's work. You will also be able to see more in the office during your consult.
How long is the recovery process – when can I return to work?
Most patients feel comfortable to go back to work 1-2 weeks after surgery. This, of course, varies from person to person and depends on the number and type of procedures included in your 'Mommy Makeover' surgery. At about 6 weeks, you can usually resume most prior activities including exercise. It is important to remember that healing will continue up to a year. Swelling will also continue to improve month by month up to a year.