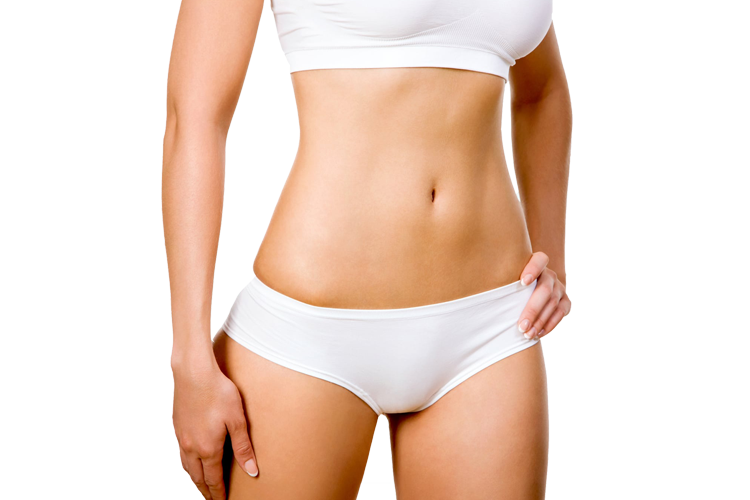 When recovering from surgery, it's essential to do everything you can to ensure a successful healing process. Not only will you enjoy a more comfortable recovery time, but you'll also be able to appreciate your beautiful results sooner! Recovering from a labiaplasty is no different, and it is important to carefully follow your aftercare instructions so that everything goes according to plan. Dr. Michael J. Yoo MD, and his friendly staff will guide you through every step of your recovery. If you're interested in finding out more about the labiaplasty procedure and how it can benefit you, don't hesitate to contact us. You'll have an informative and compassionate conversation with us at your personal consultation in Beverly Hills or Newport Beach. You can reach either office by calling (949) 861-3340.
What is a Labiaplasty?
A labiaplasty is a surgical procedure that alters the size and shape of the labia minora. The labia minora are the inner lips of the vulva that encircle the vagina. This surgery removes excess tissue from the enlarged labia minora so that they fit neatly and comfortably within the labia majora, or outer lips of the vulva. [1] Labiaplasty can enhance the appearance of the vagina, improve comfort, and resolve health concerns. A labiaplasty can let you live and love confidently, and once again enjoy wearing tight clothing, intercourse, or exercising.
Why Do People Get A Labiaplasty?
The body goes through different stages of development. And while pinpointing the exact reason for an enlarged labia isn't always clear, there are a few causes that have been identified.  [2]
Aging: As estrogen and other hormone levels change during puberty or menopause, there may be changes that take place, including the growth of the labia minora.
Pregnancy: Increased blood flow on preparing for childbirth can lead to pressure and the feeling of heaviness, as well as changes to this area. During a vaginal delivery, the vagina and labia can be damaged from this strenuous event. One common effect is the enlargement of the labia minora.
Having an enlarged labia can be uncomfortable and a source of embarrassment. Luckily, a labiaplasty can tackle these concerns head-on and let you feel like your old self again. 
Before and After Photos
Preparing for the Recovery Process
Just before your surgery date, there are a few things to do to prepare yourself for a successful procedure and recovery. Our office will give you a detailed plan. However, below are just a few things that can prepare for your procedure. [3]
Plan to take time off from work: Expect to take about 1-2 weeks off so you can rest and from the comfort of home.
Quit smoking: Smoking will absolutely negatively impact the outcome of your surgery. The same goes for excessive alcohol use as well.
Abstain from sexual intercourse: Your incisions will take at least six weeks to heal. Any physical contact in the area can impact your results.
Arrange for a ride home: Please have a trusted friend or other responsible adult drive you home as the lingering anesthesia will make you unable to operate a vehicle.
Do shopping beforehand: Buy absorbable pads, ice packs, and any other items you may need post-surgery.
Fast as instructed: Do not consume food or liquids 12 hours before surgery.
How to Get Through the Discomfort with Ease
As with recovery from any surgery, you will experience slight discomfort while you heal. It will be the most prominent during the first two weeks post-surgery, but the discomfort will dissipate as time passes. A few things to note: [4]
Please take your medications as directed to manage the discomfort and avoid infection
Wear loose, comfortable clothing
A donut pillow will eliminate any pressure to the area while sitting and lying down
Apply a cold compress regularly to ease any swelling and pain
Urinating may be uncomfortable in the first few days of your recovery. Some women find that flushing the area with a water bottle or under a warm shower can soothe the stinging that occurs.
Please avoid penetration until fully recovered and given approval. This includes the use of tampons.
A Day by Day Look at Your Journey to Recovery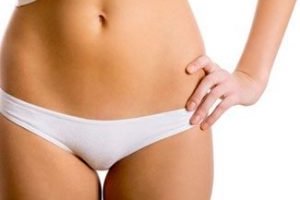 Recovery from a labial reduction procedure takes up to 6 weeks for most women. Normal activities are resumed within 5-6 weeks. During this time, you may feel slight pain, discomfort, and swelling in the treated areas. Dr. Yoo recommends following your aftercare instructions carefully so you can return to your everyday life in no time. Below is a short timetable of your wellness journey. [5]
Day 1
After a successful procedure, you will be able to return home. Both the inner and outer labia will be swollen. Gently apply an ice pack at 15-minute intervals every few hours to reduce swelling. You will be prescribed medication to manage the discomfort and antibiotics to avoid infection.
Day 2 and 3
Any light residual bleeding should have stopped by this time. Please continue to apply ice packs. This will ease the discomfort and swelling you may have in the healing area.
Day 4 and 5
You should be feeling exponentially better by this time and should begin taking regular, brief walks to increase blood flow. On the fifth day, your labia should start to look and feel normal. Your healing incisions will have improved significantly.
Day 6 and 7 A follow-up appointment will be scheduled within 3 weeks of your procedure. Second Week
Your first week has passed successfully. The medication and regular application of ice packs will have resolved any swelling, discomfort, and bleeding. You can continue the use of ice packs, but will find that you don't need them as often.
Third Week
Your continued improvement allows you to move more freely. Discomfort and regular sensitivity will be greatly improved. At around 16 days you can slowly ease into more physically demanding activities.
Fourth Week to Sixth Week
Any lingering discomfort should be easily manageable if not completely absent, and swelling should be a thing of the past. Normal activity can be resumed during this time, but please wait the full six weeks to make a full recovery before returning to sexual activity.
Your Personal Consultation with Dr. Yoo
Your consultation will either take place in sunny Newport Beach or beautiful Beverly Hills in Orange County. Your consultation with Dr. Yoo will be an honest, and compassionate conversation about your body and goals. We want to hear about your concerns so that we can best improve your quality of life. Any and all questions are encouraged. Dr. Yoo will conduct a thorough examination and if he determines that you are a good candidate for a labiaplasty, he will go ahead and review a treatment plan with you. Our goal is to provide you with safe and effective care that gives your optimal results. To learn more about the labiaplasty procedure and its techniques visit our informative labiaplasty procedure page. While you await your consultation, take the time to learn more about what a labiaplasty is and to see if it will work for you on our blog.
How Much Does a Labiaplasty Cost in Newport Beach?
Pricing for a labiaplasty procedure will depend on your individual case, the extent of the procedure, surgical's fees, anesthesia, and other factors. Dr. Yoo will provide you with a quote during your consultation. Our lending partners like CareCredit and Alphaon make it easy to fund any procedure. Apply now to see if you pre-qualify.
FAQ
Will I lose feeling If I undergo a labiaplasty?
No, you will not. After you've healed, your sensitivity will return to normal.
Are there different kinds of techniques to a labiaplasty?
Yes, there are four main techniques Dr. Yoo performs. This will be decided during your consultation. The first one is the wedge technique. This involves the removal of a V-shaped "wedge" from one or both sides of the labia. The remaining edges are stitched back together. The trim technique removes the other edge of the inner labia so it is shorter than the outer labia. The central (extended) wedge resection takes a wedge-shaped piece from the labia skin and extends laterally along the outer edge of the labia towards the clitoris. This allows Dr. Yoo to perform a  clitoral hood reduction if necessary. A clitoral hood reduction reduces the area of tissue that envelops the clitoris.
References