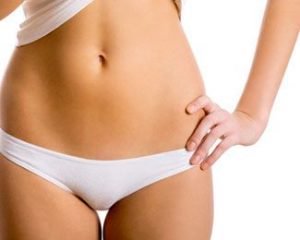 Dr. Michael J. Yoo, MD is a Double Board Certified Plastic Surgeon with Expertise in Labiaplasty Surgery. Labiaplasty is one of the most commonly requested procedures in our practice and patients throughout the United States have sought Dr. Yoo for his excellent and natural results. He has successfully performed hundreds of Labiaplasty Procedures and has an individualized approach for each patient's unique anatomy.
Before and After Photos
Commonly Asked Questions About Labiaplasty:
Am I a good candidate for Labiaplasty?
Labiaplasty generally involves reducing the size and/or modifying the shape of the Labia Minora or 'inner lips'. The procedure can also include modification of the Labia Majora or 'outer lips'. At your consultation, you will have the opportunity to meet with Dr. Yoo and discuss your goals. Based on your objectives, medical history and physical exam, Dr. Yoo will be able to determine whether you are a good candidate for Labiaplasty and choose a technique(s) that is highly individualized to your specific anatomy. It is important to remember, that there is no such thing as a normal or ideal starting size or shape. Labia come in all different shapes and sizes.
What type of anesthesia is used?
Labiaplasty can be performed under local anesthesia (the area will be numbed and you will be awake) or under general anesthesia (you are put to sleep by an Anesthesiologist). If you prefer the latter, there will be additional fees for the Anesthesiologist and Surgical Facility.
Can I schedule the surgery even if it's during my menstrual cycle?
Although the surgery can still be performed successfully during your period, the aftercare is easier if you wait until your cycle is over.
Can I see Labiaplasty Before and After photos of some of your other patients?
Please visit our Labiaplasty Gallery to see examples of Dr. Michael Yoo's work. Dr. Yoo will also be able to show you more example photos, during your consultation, of patients who have requested not to have their photos posted online.
How long is the recovery process – when can I return to work?
The recovery process takes approximately 6 weeks. At that time, you can usually resume all preoperative activities including sexual intercourse, use of tampons etc.. It is important to remember, however, that internal healing will continue up to a year. Swelling will also continue to improve month by month up to a year.
Is Labiaplasty covered by my Health Insurance?
Dr. Yoo offers cosmetic Labiaplasty which is not covered by insurance. Please visit your OB-GYN if you would like to know if this procedure is covered by insurance.