Juvéderm or facelifts is a popular question patients ask when they're looking for facial rejuvenation. They are different methods to achieve a more youthful appearance and reverse some of the effects of aging.
Choose Your Ideal Rejuvenation Technique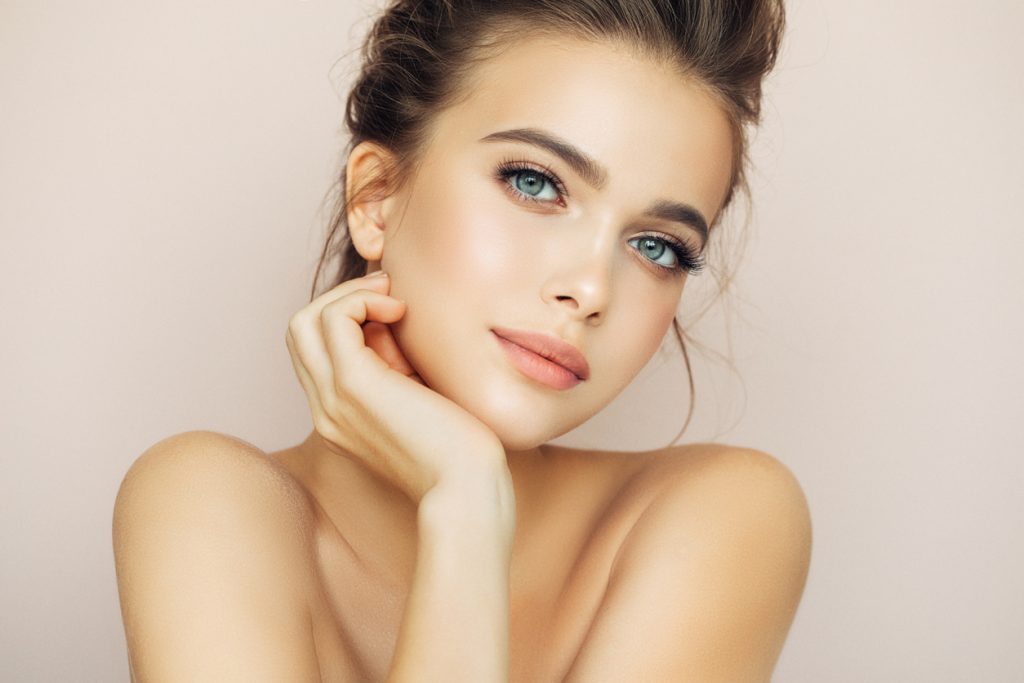 Everyone struggles with aging skin at some point in their lives. When we live out our lives, our skin, as well as our wonderful memories, records our experiences. Time can carve wrinkles on our faces in the form of laugh lines or marionette lines. We lose midfacial volume, a key indicator of youthful beauty, especially in the cheeks.[1] When our skin elasticity decreases, our skin can sag or appear sunken. Both Juvéderm and facelifts provide a solution for facial rejuvenation.
Dr. Michael J. Yoo will help you choose the ideal rejuvenation treatment tailored specifically to your unique physiology and lifestyle. He offers a variety of anti-aging and rejuvenation procedures designed to help restore the natural beauty of your youth.
Discover the best facial rejuvenation for you by contacting Dr. Yoo today. You can reach our offices by calling one of our conveniently located offices below.
Irvine: (949) 861-3340
Beverly Hills:‬ (424) 209-9925
Understanding Aging Skin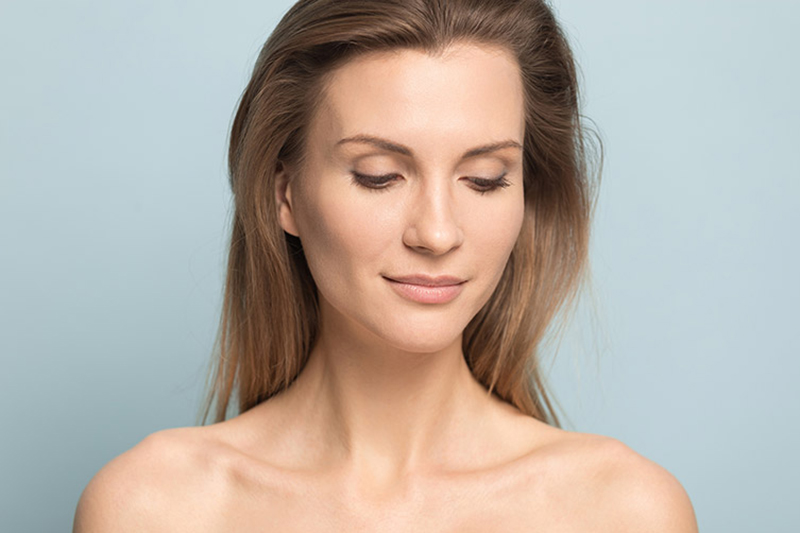 To begin selecting the right procedure for you, it's important to examine the big picture.
There are two basic types of aging our skin experiences, intrinsic and extrinsic. Intrinsic age is what happens naturally as we age and derive from a combination of genetic factors, as well as hormonal and anatomical changes. Intrinsic aging is considered uncontrollable.[2] Extrinsic aging, however, can be controlled with lifestyle choices.
Sun exposure, smoking, extreme diets, stress, sleep deprivation, and exposure to pollution and chemicals are all extrinsic factors that we can control to some degree. Each of these extrinsic factors affects our skin in different ways. These ways can influence which anti-aging strategies will benefit a patient the most. For example, prematurely aged skin from excessive sun exposure will show certain properties such as mottled discoloration, reduced laxity, dullness, and roughness.[3] This will require a different treatment plan than patients who experience sagging or drooping skin.
When you consider skin and facial rejuvenation procedures, you should strongly consider any lifestyle changes you can make that will reduce the extrinsic aging factors. Modern anti-aging procedures can achieve some wondrous results, but they do not confer immunity to activities that accelerate our natural aging process. For instance, if a patient gets a facelift yet continues to smoke two packs of cigarettes per day, their skin will continue to be chronically dehydrated. Smoking, therefore, compromises the results of the procedure.
Facelifts
Facelift surgery, or rhytidectomy, is a highly customizable procedure with decades of clinical knowledge that has improved safety, results, and patient satisfaction. Facelifts aim to achieve facial balance and restore a natural, youthful appearance. Which facelift technique is best depends on the unique anatomy of each patient and their aesthetic goals.
Brief History of Facelifts
Modern facelifts originated in the 1970s with the Swedish surgeon Tord Skoog who innovated a method of repositioning facial muscle in addition to just repositioning the skin.[4] This technique continued to evolve with advances in repositioning the deep facial tissue connected to the muscle and restoring and minimizing scars.
Classic Subcutaneous Facelift
The subcutaneous facelift is the least involved and oldest facelift technique. It is relatively simple and very safe because it doesn't involve navigating around facial nerves. It uses a small incision along the hairline to access the skin. The skin is redraped and excess skin is removed. This procedure is ideal for patients with loose and sagging skin who do not need to address issues in the deeper facial tissues. If skin laxity is the primary issue, then this classic technique can be a successful solution. However, because it only involves skin redraping, the longevity of the technique is limited.
SMAS Facelift
SMAS facelifts are named after the superficial musculoaponeurotic system. They are called SMAS facelifts because they manipulate this deeper tissue system. Overall, these facelifts aim to readjust the facial muscle to reverse the vectors of facial aging. Sutures can be used to reposition the facial muscles. These facelifts are considered safe with established techniques that are relatively easy for plastic surgeons to master. They are most effective at addressing issues along the jaw and neckline. They have greater longevity than subcutaneous facelifts and do not risk facial nerves.
Deep Plane Facelifts
A major weakness of the SMAS method is that they don't also address issues with the midfacial region and malar fat pad. To resolve these concerns, deep plane facelifts were developed specifically to address the ptosis (sagging) of the midface and nasolabial folds. Deep plane facelifts are the most involved with the most extensive tissue adjustment. Deep plane techniques tend to require longer surgical time, greater surgical skill, and experience and lead to a longer convalescent period for recovery. They are recommended for older patients or those with more severe midfacial ptosis.
Juvéderm
Juvéderm is a popular line of dermal fillers that offer a minimally invasive solution to reverse the effects of aging. Juvéderm's fillers are so popular because the procedure is quick and easy. While results might not have the longevity of a facelift, patients don't require a lengthy recovery period. Juvéderm's products are based on hyaluronic acid, a molecule that performs essential functions for healthy skin.
What Is Hyaluronic Acid?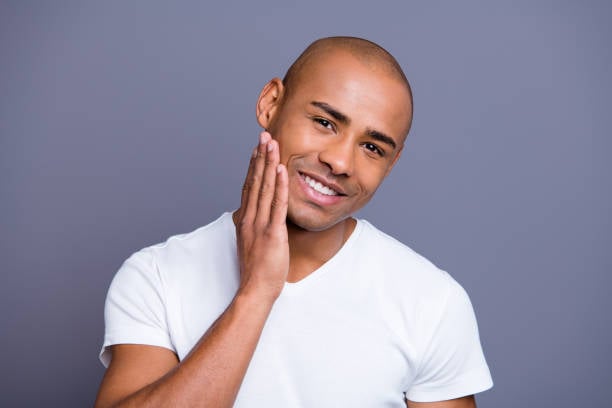 Hyaluronic acid occurs naturally in the body. It makes an important contribution to the underlying support network of our skin called the extracellular matrix (ECM). Hyaluronic acid possesses the unique capability to hold 1,000 times its weight in water. It's a powerful hydrating and moisturizing agent. When we age, time saps our skin of hyaluronic acid which can lead to desiccated, rough skin, wrinkle formation, and sagging.
Juvéderm is based on the proven concept of reintroducing hyaluronic acid to our skin to replenish the ECM and restore youthful hydration in our skin. Juvéderm's different products are fine-tuned to address the effects of aging in different parts of the face, which means treatments can be customized for each individual's physiology and anatomy.
Juvéderm for the Cheeks
Loss of midfacial volume is a common side effect of aging, particularly extrinsic aging. When our faces lose volume, they appear older and less vibrant. Juvéderm Voluma XC is designed to help restore lost volume in the cheeks and midface and resolve issues such as flat cheeks or a gaunt appearance. Voluma XC can provide some lift and recontouring of the midfacial profile.
Juvéderm for the Lips
The lips are one of the most popular areas for aesthetic enhancement. Modern culture has shifted to emphasize full lips as a hallmark of beauty and attractiveness. Whether it's a famous actress or a social media influencer, it sometimes feels like everyone wants to showcase their voluptuous lips. Juvéderm offers a safe and effective way to fill the lips and achieve a desired ratio and volume. Some patients might not want to add major volume but instead, desire a subtle reshaping of the lips or relining the vermilion border or "lipstick lines". Juvéderm offers solutions for both types of patients. Volbella XC and Ultra XC are Juvéderm's two products customized for the treatment of the lips.
Juvéderm for Lines and Wrinkles
Lines and wrinkles can result from a variety of causes both intrinsic and extrinsic. For many people, they are the first signs of aging to appear on their faces. Juvéderm's first product, Juvéderm XC, was FDA approved in 2006 to treat moderate and severe facial wrinkles, particularly around the nose and mouth. Juvéderm continued to evolve its products and now the newer Vollure XC can be used for lines and wrinkles. Vollure incorporates a newer manufacturing process that has some advantages over the older Juvéderm XC. Vollure can be injected a little deeper than the original Juvéderm XC. It spreads a little less easily but it has a longer duration (18 months compared to 6-12 months for the original Juvéderm).
Personal Consultation
Dr. Yoo loves to help new patients achieve their facial rejuvenation goals. He will listen to your medical history, discuss your expectations and desires, and answer all your questions. The best patient is a well-informed patient. By explaining the advantages and disadvantages of each technique, he can help you weigh the costs and benefits of all your options. The most successful outcomes are the product of a positive collaboration between the physician and the patient. Dr. Yoo wants to be your guide on your path to a stunning rejuvenation.
To learn more about the various anti-aging procedures available, schedule a consultation with Dr. Yoo today. You can also reach our offices by calling the numbers below.
Irvine: (949) 861-3340
Beverly Hills:‬ (424) 209-9925
FAQ
Which facial rejuvenation procedure is the best?
Which rejuvenation procedure is right for you depends on a variety of factors, including what symptoms of aging you wish to correct, your unique physiology, and your expectations and limitations for aesthetic procedures. For some patients, there might be a single area or issue that they want to correct. But for others, a more complex anti-aging strategy might be required to achieve the desired outcome of facial rejuvenation. Every patient must weigh the benefits and consequences of each procedure. Some patients prefer a single, long-lasting solution while others might wish to avoid a longer recovery period. The best way to determine which facial revitalization plan will work best for you is to come in for a thorough consultation.
What is a lunchtime facelift?
Rhytidectomy cannot be performed during your lunchtime hour. The term "lunchtime facelift" usually refers to minimally invasive facial rejuvenation procedures such as Juvéderm.
References